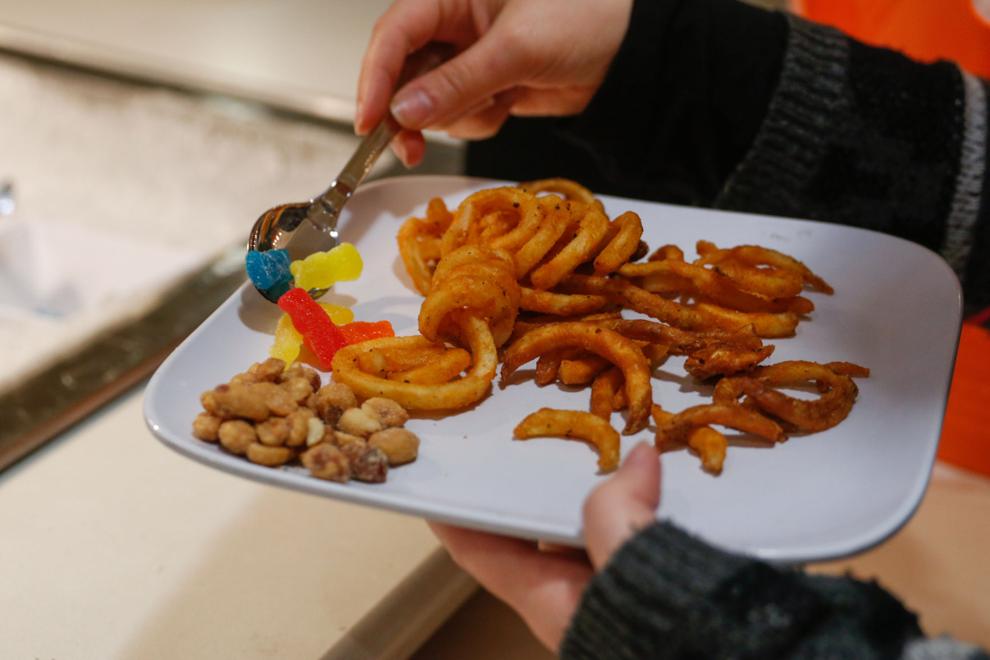 This story was reported as part of our UTA Unfolded initiative, which we launched earlier this semester. Our reader-led initiative focuses on answering and unfolding any questions you may have about campus.
Like many students, English sophomore Taylor Crist lived with her friends on campus during her freshman year. She said she didn't eat at the Connection Cafe very often, but some of her friends were required to purchase meal plans because they lived in Arlington Hall.
Two of her friends experienced allergic reactions during their freshman year after eating at the Connection Cafe, she said.
Crist submitted this question to UTA Unfolded: If meal plans are required, and cost thousands of dollars, why is Connection Cafe so relaxed on labelling allergens in food? UTA Unfolded investigated.
Art sophomore Audrey Herod, Crist's friend, said she experienced an allergic reaction after eating at the Connection Cafe.
This story was reported as part of our UTA Unfolded initiative, which we launched earlier th…
For three hours, she experienced abdominal pain, intestinal distress and vomiting.
"It was wild," Herod said.
The food was labeled for cross-contamination, but she said the staff didn't explain the ingredients clearly when she asked.
She said she understands that everything is labeled, but thinks there should be more discrepancy.
"When you're handling food for a bunch of different people, I feel like this stuff should be more well known," Herod said. "It should be taken more seriously."
Justine Magallanez, UTA Dining Services assistant director, said UTA Dining uses its online website and an app, Dine on Campus, to list every ingredient in each menu item.
The app allows users to find which UTA Dining options are open, what's on the menu that day and what ingredients each item includes. It also provides an email address and phone number to UTA Dining.
The website and app are available to all students and UTA Dining highly encourages their use, Magallanez said.
Austin Silvas, UTA Dining Services marketing specialist, said that in the last three years, only one allergic concern has been brought to UTA Dining's attention.
He said UTA Dining posts notices in its cafes, warning students to be wary if they have food allergies.
"Just so it's not targeting specific items," Silvas said. "It's just the general allergen."
If any concerns arise, students should immediately contact UTA Dining Services, he said.
"We typically have a manager present during breakfast, lunch and dinner at both the cafes," Silvas said.
This story was reported as part of our UTA Unfolded initiative, which we launched earlier th…
Crist said she understands there are signs that tell students to speak with the staff but it always seems like a struggle.
"It's always such a hassle to do that," Crist said. "It takes extra time, you don't have time to do that."
Concerned students can also text a phone number which goes directly to the manager on duty. Texting is the most effective means of feedback, he said.
"That's pretty immediate," Silvas said. "It usually responds within the minute, you know, one to two minutes. And concerns are addressed pretty quickly through there."
@CecilLenzen