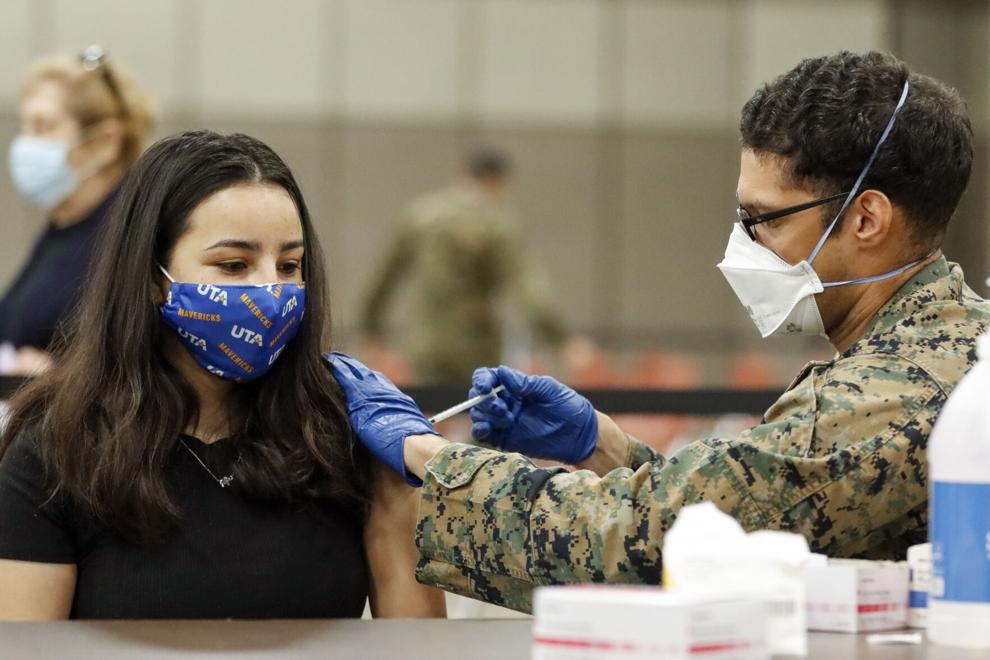 Free COVID-19 vaccines are now available to all UTA students and employees, according to a campuswide university email Monday.
In a partnership with Texas Health Resources, Pfizer-BioNTech vaccines will be administered at six Texas Health Community Clinics across the Metroplex. These clinics are open to the public, but UTA employees and students will receive priority access.
UTA community members will be able to schedule an appointment as soon as 48 hours after registration.
Registration is for the first dose only. UTA community members will get instructions for scheduling their second dose at the first dose appointment.
UTA is encouraging all students and employees to get vaccinated, university spokesperson Joe Carpenter said in an email.
However, the university doesn't have a stated vaccine goal and will not require students to provide proof of vaccination before returning to classes. This is because of a Gov. Greg Abbott executive order that prohibits government agencies and institutions that receive public funds from requiring individuals to show proof of inoculation.
Registration is available here.
This arrangement covers UTA students and employees only and cannot be transferred.
@spencerbrewer10