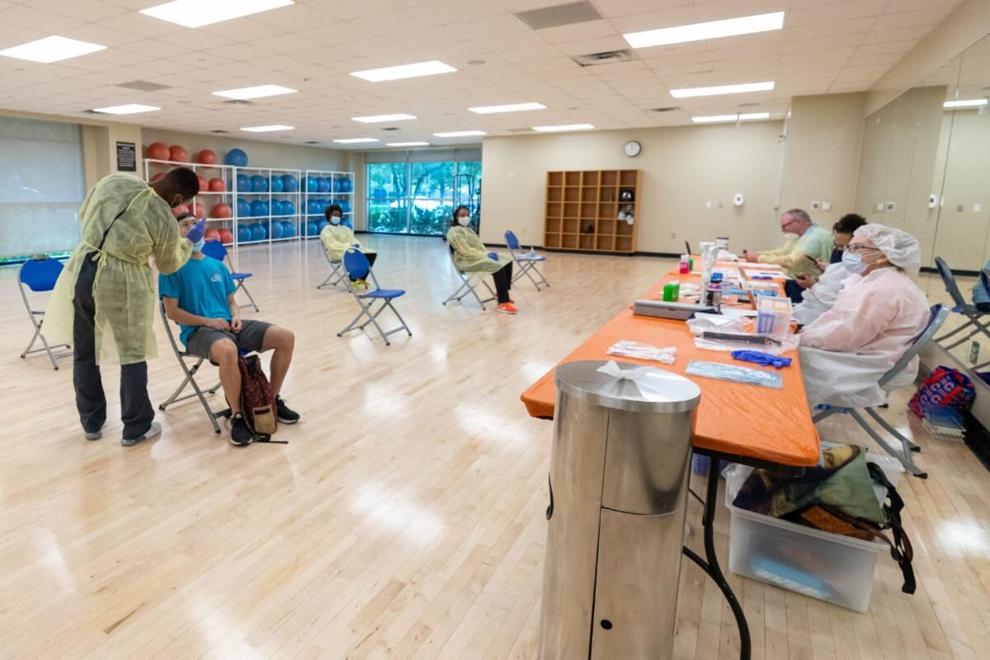 Starting Monday, 20% of faculty, staff and students attending any UTA campus will be selected at random each week for mandatory COVID-19 testing regardless of vaccination status, according to a university-wide email.
Selected individuals will be notified by email and will have seven days to get tested after being contacted.
Because of high case numbers in Tarrant County, the university will start randomized testing as a way to monitor campus spread and infections as the campus transitions to in-person learning.
The previous mandatory testing policy, which required all faculty, staff and students to provide a negative viral COVID-19 test result to the university, ended Wednesday. It has been effective in identifying many asymptomatic cases and preventing the spread of COVID-19 on campus, the email stated.
On-campus testing will continue being offered seven days a week, with appointments encouraged. The University Center Curative testing site will close Thursday and reopen Monday in the Rosebud Theater. This site is only open to asymptomatic and mandatory testing for UTA faculty, staff and students.
For those who are symptomatic or otherwise potentially positive for COVID‑19, the Curative testing site in the College Park District will remain open for them and their immediate family members. Anyone needing a test between Thursday and Sunday can come to this location regardless of symptom status.
Results from on-campus testing will be automatically uploaded to the COVID-19 Self Report portal in MyMav. Results from off-campus testing will be accepted, but there will be no reimbursement and test results will need to be manually uploaded.
The next free walk-in only on-campus vaccination clinic will take place Sept. 15 from 9 a.m. to 4 p.m. in the exercise rooms of the Maverick Activities Center, providing the second dose for those who received their first at the previous campus clinic. If an individual receives their first dose at the clinic on Sept. 15, second doses are available free of charge by appointment at the Walmart on 915 E. Randol Mill Road.
"We are grateful for your continued adaptability and willingness to protect our community," said John Hall and Lisa Nagy, co-chairs of UTA's COVID‑19 Executive Task Force, in the email. "You're ensuring that the Maverick spirit of caring for one another holds true."
@WolfIsaly