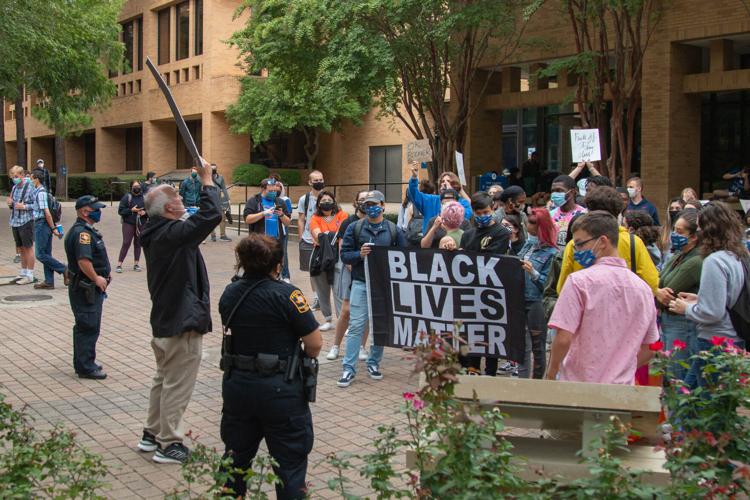 Students gathered in a counterprotest over the presence of anti-abortion protester Rives Grogan on Thursday afternoon outside the University Center.
Grogan, carrying a sign condemning abortion and endorsing President Donald Trump, clashed with students and heatedly debated reproductive rights and the 2020 election.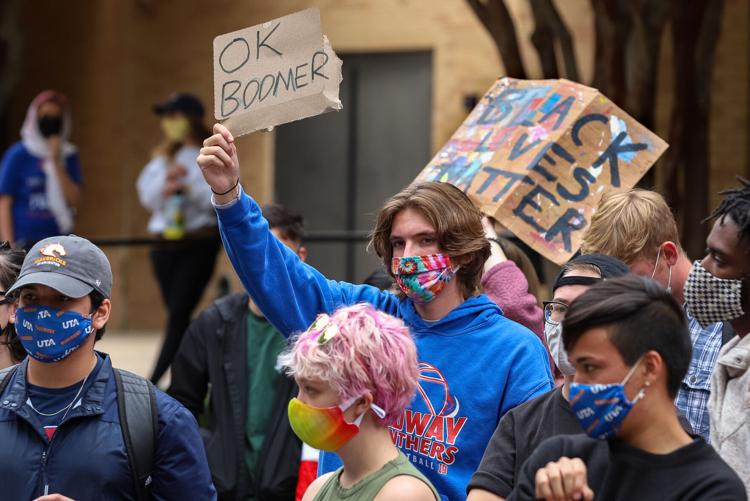 Students opposing Grogan's views grabbed flags and homemade signs from their dorms to express their disapproval of his message.
Musical education freshman Zion Maxwell was walking home from class when he came across the scene outside the UC.
"I couldn't let him stand by and speak oppression onto my people," Maxwell said. "My people doesn't just mean people of my race or people of my age; I mean people in my community, people in my generation."
Maxwell said he is concerned about a woman's right to make decisions when her life could be at risk.
Undeclared freshman Maryam Zafar said at first she was observing the protest from the back.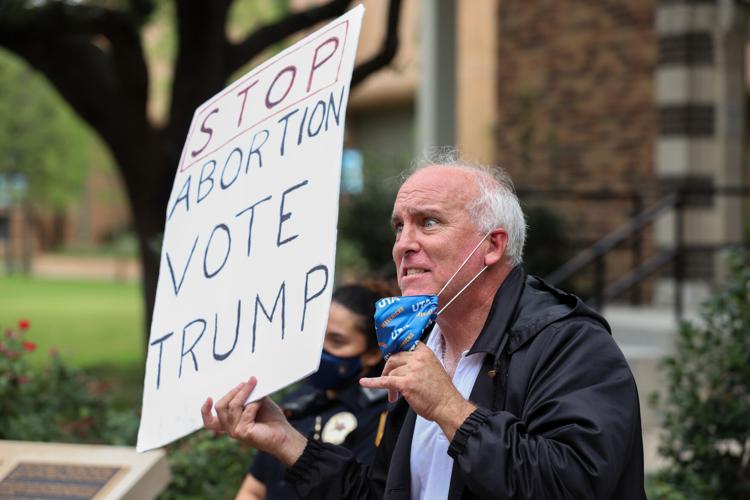 Zafar said she became frustrated when she realized that neither side was protesting for their cause but instead protesting each other.
"He definitely has a right to be here," Zafar said. "And so do all the students protesting him."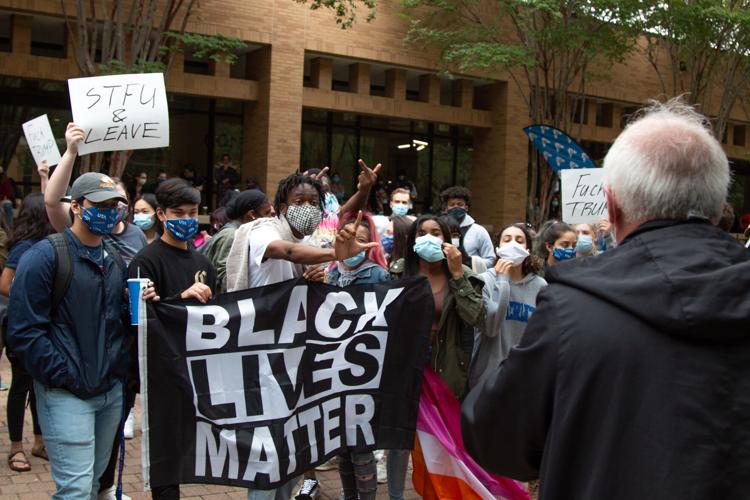 Zafar said she connected to students with differing opinions during the protest, and they discussed possible solutions to society's issues.
"That is what I feel is the most necessary right now," she said. "Like civil discourse rather than a debate with yelling at each other that you're gonna go to hell."
Grogan said he visits campuses during election season to get interaction.
"The media does not cover this topic the way it should," Grogran said. "Students want to talk about it."
Campus police were present to maintain separation between Grogan and students, ensuring campus safety. After the event, police escorted Grogan off campus.
@peytonnorth
@elias_valverde