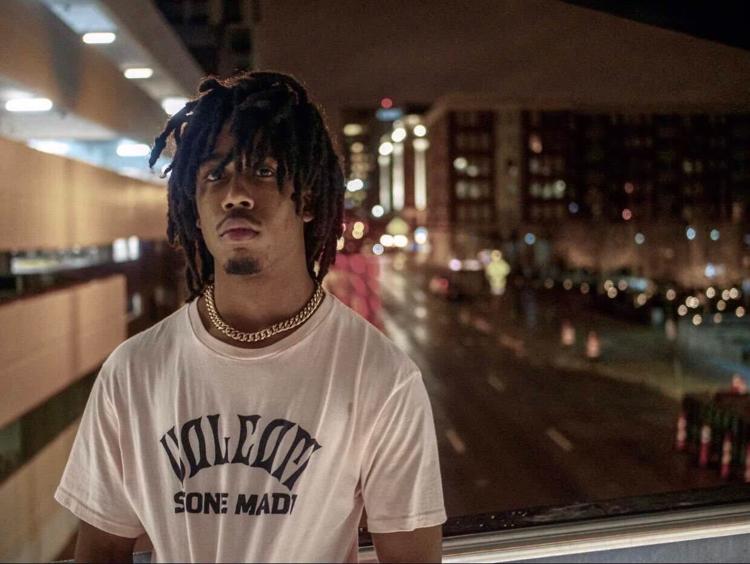 From being a trumpet player, a pianist, a cartoon artist, a producer and a rapper, electrical engineering sophomore Jared Waller said he considers himself an all-around artist.
Waller, artistically known as Lord Red, plans to release his debut hip-hop album, Intermediate Zone, on all platforms May 15.
The album has nine songs, each one connecting with Waller's life experiences and how having insomnia has affected his life while he's awake.
"This album is a giant venting session," Waller said. "It's [a] self-reflection. It's therapy for me."
Waller said he started making music around 2014 when he started helping his brother, who is also a rapper, improve the quality of his music. It was through that he learned how to use different software on his laptop to make music.
He released his first track, "Rascals," on SoundCloud at the end of 2015 during his junior year of high school.
During high school, Waller said he made music for himself, made beats for other rappers and did cartoon cover art for other artists as well.
After graduation, Waller decided to attend Prairie View A&M University, but due to a huge freshman class, he couldn't get housing and couldn't attend school that semester. While his parents decided to move to Ohio, he stayed in Texas to find his own way, Waller said.
He bought some music equipment, quit his job and started producing full time.
"That's when I started taking my music more seriously," Waller said.
With a dad as a producer, Waller said he has been surrounded by music his whole life.
Derrick Waller said his son is a brilliant man, and he's come a long way with his music. He feels proud that Waller wants to follow in his footsteps.
He said Waller has always been creative, and he has enjoyed watching him evolve and refine his creativity.
"I'm looking forward to working with him in the future," Derrick Waller said.
Wendell Johnson III, Jared Waller's friend, said in an email that Waller's music is spiritual.
Johnson III said he considers Waller friendly competition because Waller continuously pushes him to be better. Waller has a nonstop work ethic and is someone who doesn't mind being himself, he said.
"You can tell he's in tune with himself and has a conscious higher power," he said. "You will learn a thing or two when listening to his music."
@xo_alexiisss