UTA Police received a report of a bomb threat directed at the university on social media early Monday morning.
After investigating, UTA Police determined there was no imminent threat to the campus, UTA Police Capt. Mike McCord said in an email. An investigation on the source of the threat is ongoing.
A Reddit account with the username CaseNo4784 made the threat around 5 a.m. on the UTA subreddit page. The post, titled "B*mb," said, "This is a warning. Do not go to Preston Hall today." The post has since been taken down.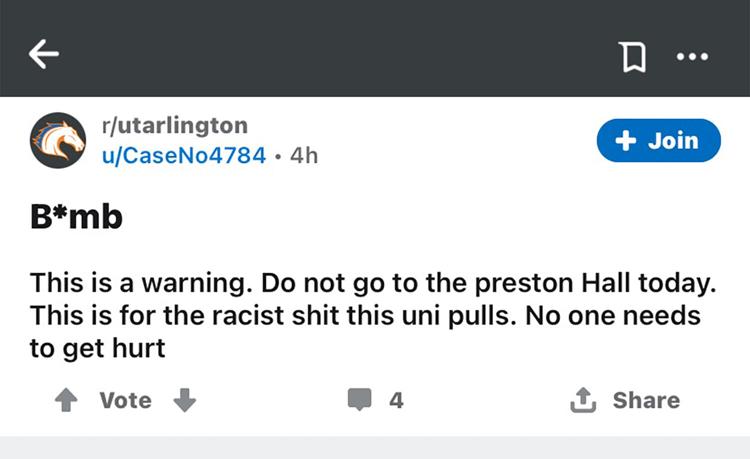 Anyone with additional information should contact UTA Police at (817)-272-3381.
@david___a23