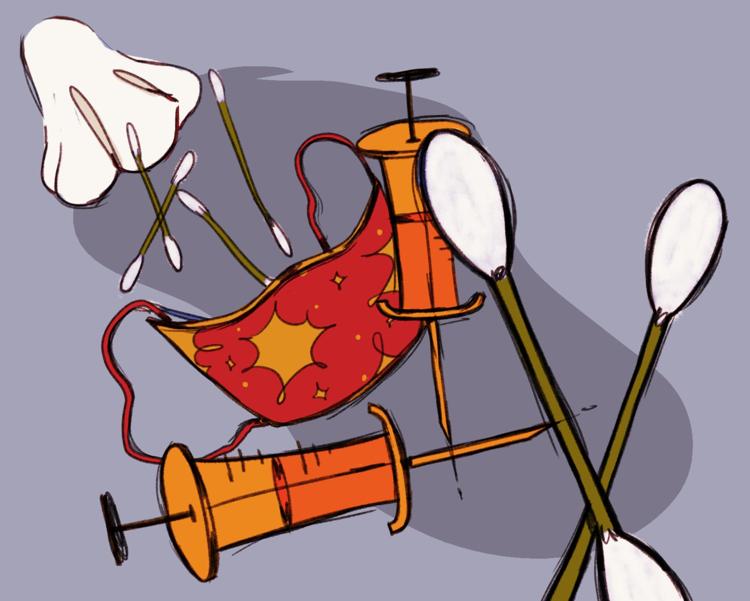 Government plays a central role in public health, but it's important to remember there are a variety of different levels of government playing different roles attempting to protect the health of the population, said Daniel Sledge, political science associate professor.
"It's been made pretty clear over the last few months, it's state and local governments that have the primary responsibility to regulate and promote public health," Sledge said.
Sledge and Herschel Thomas, political science assistant professor, both teach different sections of the online summer course health politics and advocacy.
The goal of the class is to help students understand the link between public health and government decision-making and the roles of stakeholders such as hospitals, patients and manufacturers in health care, Thomas said.
The summer course also discusses solutions to crises such as the COVID-19 pandemic, destruction brought by natural disasters, the opioid epidemic and rising health care costs.
The federal government tries to stimulate local-level public health work while also coordinating public health through the Centers for Disease Control and Prevention, Sledge said, thus helping create a large managing environment through agencies like the Food and Drug Administration.
There is also the promotion of research through agencies like the National Institutes of Health, he said. The amount of levels and responsibilities in governing public health is fairly complex.
"The COVID-19 pandemic has really emphasized the importance of federalism in American governments," Sledge said.
Constitutionally, state and local governments are primary responders when something like COVID-19 happens, and the inevitable consequence is that states will respond in different ways, Sledge said.
The 10th Amendment of the U.S. Constitution grants police powers, which are rights reserved to states to regulate the health, safety and morality of citizens.
Fundamental decisions such as shelter-in-place orders are made at the state and local level, Sledge said.
An aspect that contributes to public health policies is politics. Sledge said political leaders in government are concerned about elections and public perception, so decision-making is often a balance of science and what interest groups or economic issues are pushed for.
Governments are not the only ones influencing public health decisions and policies, Thomas said. The pharmaceutical industry, equipment manufacturers and hospitals have a stake in the lobbying process.
Another influence is through citizen advocacy groups that have a multitude of different interests to promote with their government representatives, Thomas said.
Political science senior Jackie Castillo said she learned a lot from the health politics and advocacy class and is now able to apply what she has learned. It has allowed her to view the world differently, she said.
"[The class] gave me some valuable skills that I'm going to be able to use to really understand how everything around me just influences the world," Castillo said.
@david___a23