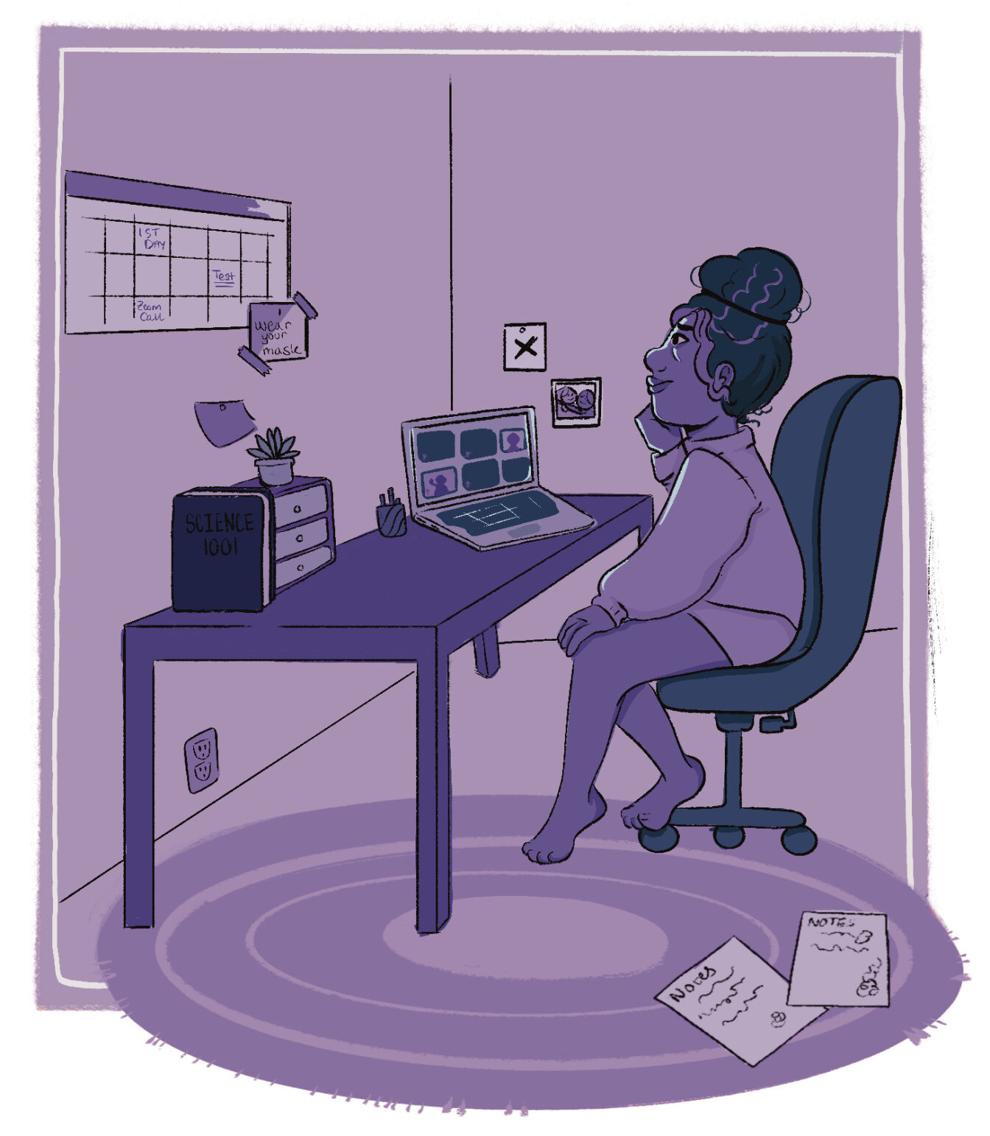 UTA has no plans to implement a pass/fail option for the spring semester, and students should prepare for another full term of hybrid modality.
"At this point, we don't plan to have pass/fail in the spring semester," said Pranesh Aswath, interim provost and vice president for Academic Affairs. He added that they didn't have plans in the fall either, but he is hopeful they won't have to implement pass/fail for this semester.
For biology freshman Joey Gomez, the fall semester wasn't pleasant.
"The biggest issue was the communication between students and their professors," Gomez said in an email.
Hadrien Nguyen, philosophy and computer science junior, had similar thoughts, and said going to class last semester was a struggle.
"Most of the time I don't get the information while being in class, and I have to rewatch the videos later," Nguyen said.
A survey conducted by Student Government during the fall semester found that many students felt the online workload was difficult and demanding, and students expressed concern for financial stability, class workload, health and well-being.
Because students struggled to adapt to the online environment, UTA's administration decided to implement pass/fail last semester after Student Government advocated for it.
Students who decided to use pass/fail could choose up to two classes from a predetermined list of courses.
Student Body President Blaize LaFleur said she is looking for significant improvements in relations between professors and students this semester.
"I have seen firsthand and heard firsthand the comments from students saying that they don't feel supported," LaFleur said. "They didn't feel accommodated, they didn't feel like they were set up for success."
Aswath said the implementation of an online modality was a learning process for everyone and is still a work in progress.
For now, he said there won't be any significant changes from the fall to the spring semester in terms of modality. Additionally, he said regardless of the modality of the classes, the student learning outcomes should be the same.
"I do think that they need to change their approach a little bit," LaFleur said. "We've been in a pandemic for almost a year. I do think that if students are saying they need more support, then [UTA] should listen."
LaFleur said she hopes faculty may come more prepared and acclimated to the challenges of the semester. She's hesitant, at this point, to advocate for or against pass/fail in the spring.
"I'm definitely not saying 'no,' but I'm not saying 'yes' either," she said. The Office of the Provost hopes to build on the lessons learned in the previous year and perhaps transition out of the virtual learning format by late summer.
"At least in the summer two session, I would like to start seeing more face-to-face classes come back," Aswath said. "So that when we get to the fall, we'll be in a better position to go back to a more normal operation."
@KevinLandrum13