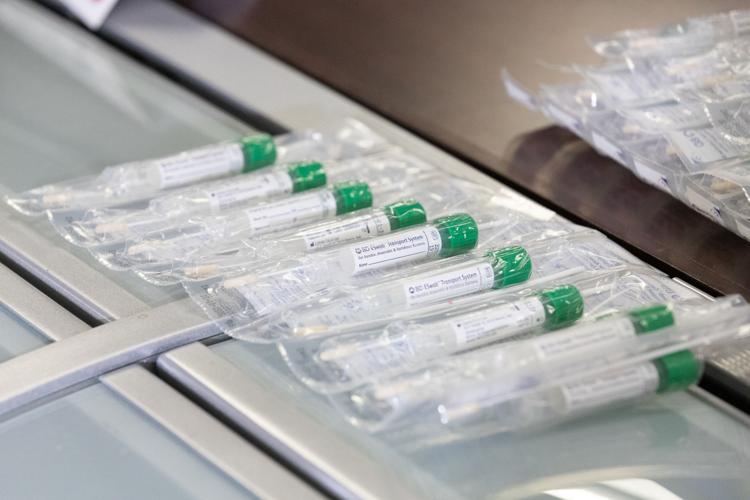 Health Services will provide on-campus COVID-19 testing to students experiencing symptoms throughout the fall semester until the ongoing pandemic is under control.
Health Services wants to make sure students have access to testing to help control the spread of the virus, Health Services director Angela Middleton said.
Students that are experiencing symptoms or have been exposed to someone testing positive should call Health Services to set up a telehealth visit to determine if the student should come in for testing.
Employees seeking testing should contact their health care provider or local health department.
Middleton said there is no out-of-pocket charge for the testing, regardless of the student's insurance provider.
Students, faculty and staff who test positive are required to file a report using the Close Contact or Personal Diagnosis form. Local health authorities and the Texas Department of State Health Services will use this information to conduct contact tracing.
There are currently three criteria for returning to campus after testing positive:
10 days have passed since symptoms started
24 hours fever free without taking fever reducing medications
Improvement in symptoms
Students will then need a clearance letter from a health care professional, which Health Services can provide.
Students living in on-campus housing who test positive for COVID-19 will be asked to return to an off-campus residence for isolation, according to a university news release. If off-campus accommodations are not available, there are specified on-campus residence hall rooms reserved for isolation.
The UTA North Texas Genome Center, located in the Science and Engineering Innovation and Research Building, established on-site COVID-19 test processing operations for rapid testing to provide same-day test results for larger groups. The center will use two ThermoFisher 7500Fast rtPCR instruments to potentially analyze at least 500 samples per day.
The center will assist Health Services to provide same-day test results for student-athletes and UTA Athletics staff as they return to campus for training and come into regular close contact with others.
Health Services and the center will work together throughout the fall semester to provide testing, but details on where and how testing will occur are still being determined.
@katecey1