As the sun set on Monday, UTA community members formed a circle at Brazos Park and lit artificial candles to honor Fort Worth resident Atatiana Jefferson, who was fatally shot in her home by Aaron Dean, UTA graduate and former Fort Worth Police officer.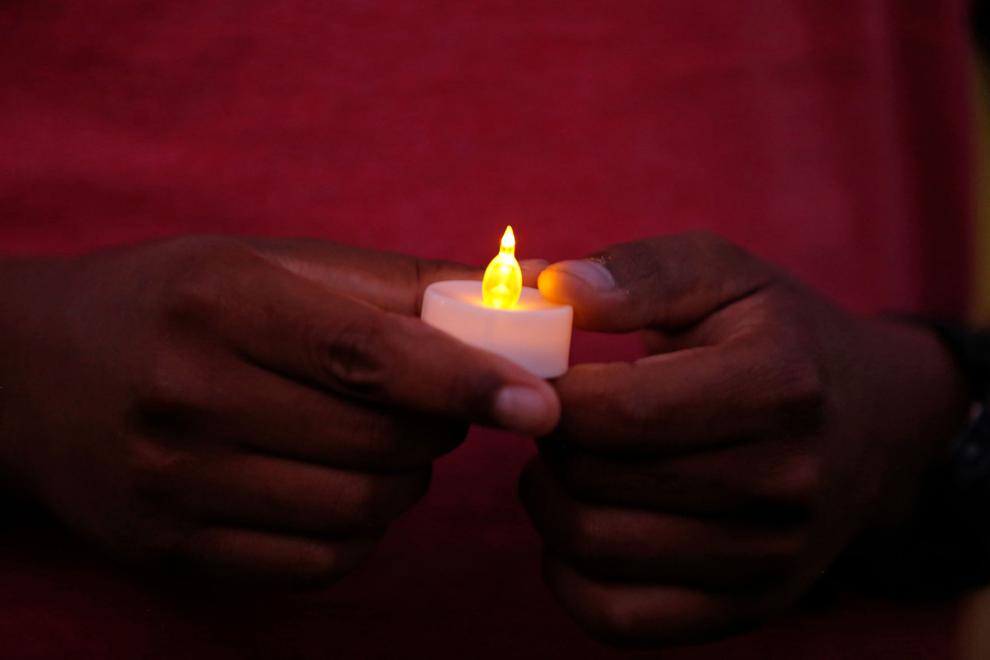 Multicultural Affairs and the Center for African American Studies held the Candlelight Vigil and Emotional Release as a space for students to grieve and process the events of the past weeks.
Dean shot and killed Jefferson on Oct. 12 after responding to an open-structure call at Jefferson's house, according to the arrest warrant affidavit. Dean was one of two officers dispatched.
After searching the perimeter of the house, Dean went to the backyard where he shined a flashlight in a back window. Seeing a person inside, he gave the orders, "Put your hands up, show me your hands!" but did not identify himself as police, according to the affidavit. Dean then shot Jefferson, who died at the scene.
"In the black community, a lot of people feel like they can't catch a break," said April Napier, Multicultural Affairs assistant director. "Once we heal or kind of come to terms with one death, another one happens."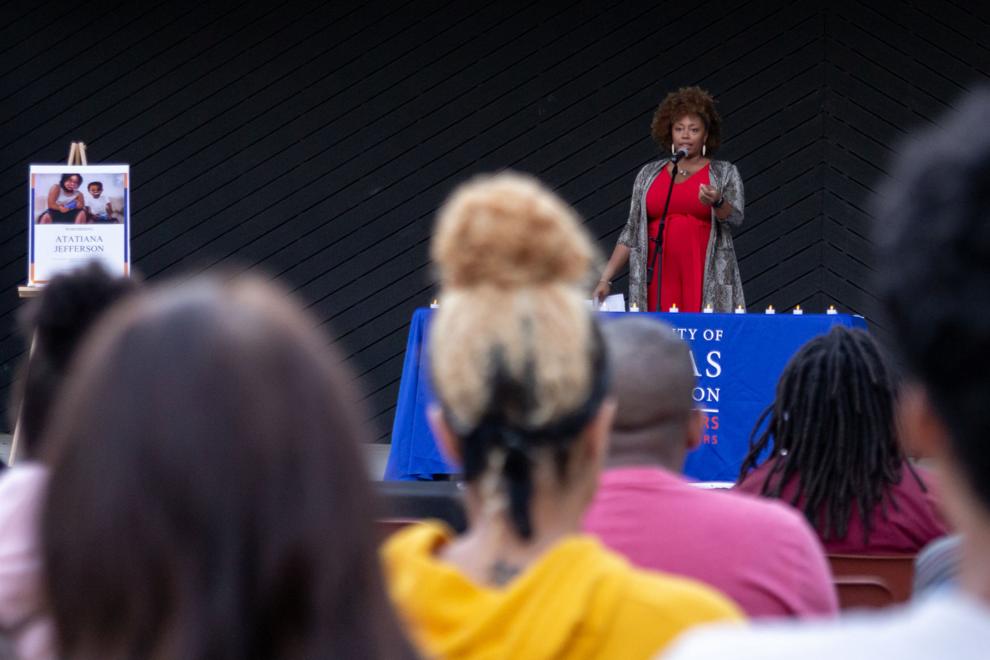 After a moment of silence, Napier shared a spoken word poem with the group.
Centering around the topic of oppression within the black community, Napier said they would survive, thrive and rise.
"I did not ask to be black, but it's the best gift anyone could have," Napier said at the end of her poem. "And if it wasn't, you wouldn't try to take it away from us."
Following the performance, some students spoke about their feelings on the recent situation on stage.
Political science sophomore Nicholas Hawkins said they were standing on the same campus that both Dean and Amber Guyger, former Dallas Police Officer, attended. Guyger was sentenced to 10 years for killing Botham Jean in his own home.
Guyger attended the university from fall 2012 to spring 2013, while Dean graduated in 2011.
Although both attended UTA, Hawkins said these incidents are a poor reflection of the institution because of its award-winning NAACP chapter.
UTA's NAACP chapter won best overall in the nation for juvenile justice advocacy in 2018 and won college chapter of the year in 2017, along with four other awards.
Hawkins, who is the first vice president for UTA's NAACP chapter, said the chapter has been working with the national organization to advocate for more transparency within the Fort Worth Police Department. While Ed Kraus, interim Fort Worth Police chief, has been helpful, they still want to ensure that the investigation of Dean comes from outside the department.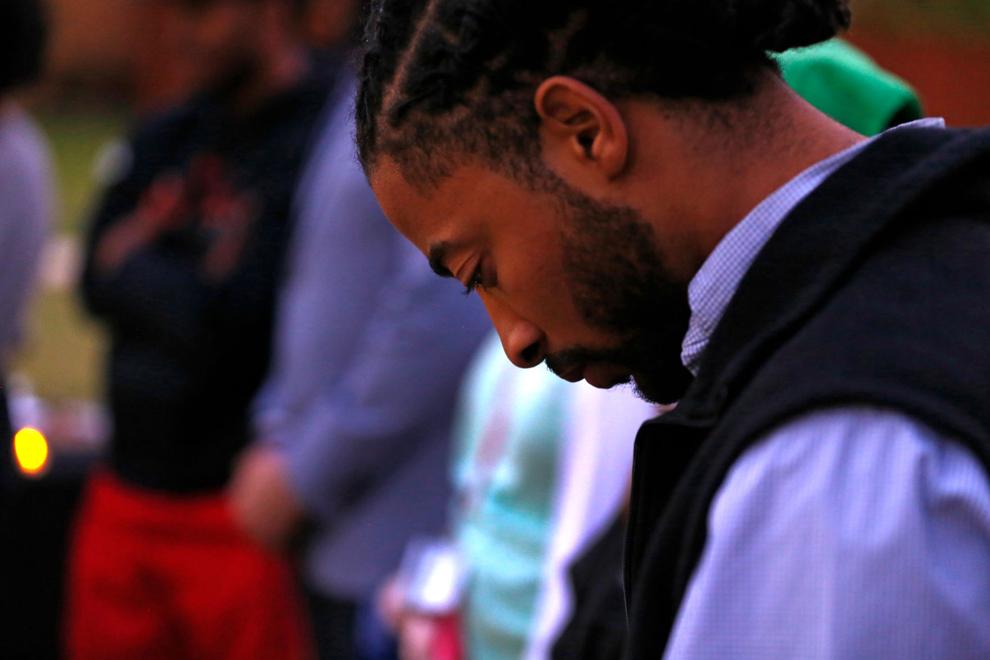 Within the next few weeks, Hawkins said the chapter hopes to work with the Fort Worth branch of the NAACP to help assist Jefferson's family, especially her 8-year-old nephew, who was in the room when she was shot.
"They didn't ask for any of this," he said.
Jewlz Davis, the Follett Student Leadership Center student development specialist, said as a society, people tend to look past emotions.
Having a vigil on campus was important in addressing emotions and making a space where they could be felt, Davis said.
The moment of silence was bittersweet, he said.
It was sweet because of the connection he felt to his ancestors who also shared moments of silence after tragic events but bitter because of the trauma that those connections bring.
"It is a testament of the resilience of black people," Davis said. "Through it all, we were able to persevere."
@megancardona_