Lt. Gen. Michael E. Langley, a UTA alumnus in 1985, was promoted to four-star general Tuesday, making him the first Black man to receive the distinction in the 246-year history of the Marine Corps.
Langley, who was nominated for the position by President Joe Biden in June, will formally attain his new rank at a ceremony Saturday in Washington D.C. The position will put Langley in command of all U.S. military forces in Africa, overseeing about 6,000 troops at the U.S. Africa Command headquarters in Stuttgart, Germany.
"I am enthusiastic to engage across the whole government to faithfully execute the policies and orders of the president and the Secretary of Defense," he said during his Senate testimony in July.
Langley graduated from UTA with a bachelor of business administration in system analysis and was a four-year letterman on the track and field team. In the same year he graduated from UTA, Langley received his commission as a Marine artillery officer and has since commanded at every level — from platoons with a few dozen members to regiments, which can have several thousand troops.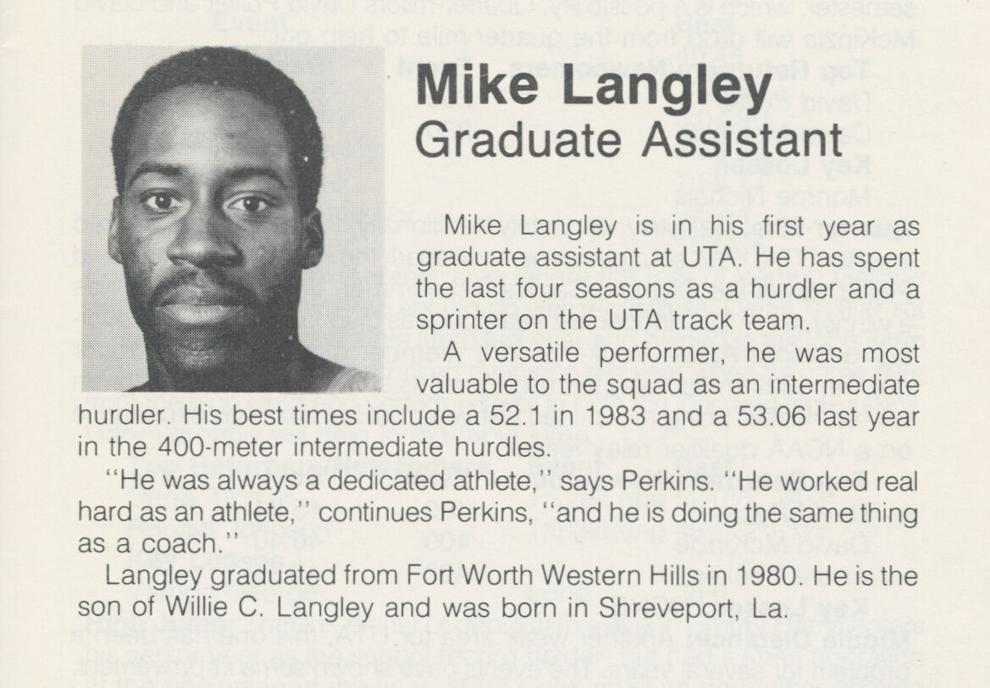 Through his 37 years of service, Langley has toured Japan, Afghanistan and Somalia on duty.
"For one of our alums to be serving his country and representing UT Arlington, it's something we're really proud of," said John Sauerhage, UTA's current track and field coach and Langley's teammate in the '80s, in a university press release. "I can promise you he is a good leader because he had leadership qualities when he was at UTA."
Langley's confirmation comes after the Marine Corps, which has more than 170,000 active-duty members, announced new initiatives seeking to improve diversity and retention in the Talent Management 2030 plan released by Gen. David H. Berger, commandant of the Marine Corps, last November.
"The Marine Corps draws its collective strength and identity from all its Marines, so it is critical that we prioritize policies that maximize the individual strengths of every Marine, regardless of race, gender, sexual orientation, creed or any other marker," the document said.
@DangHLe