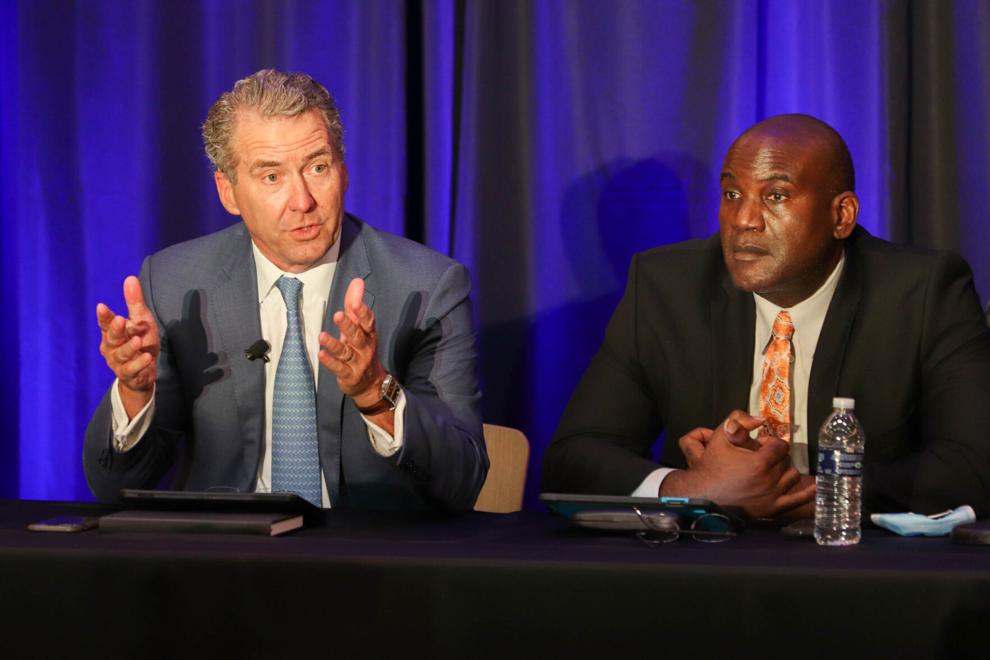 James Milliken, UT System chancellor, and Archie Holmes, executive vice chancellor for Academic Affairs, hosted a town hall meeting Monday afternoon at UTA to hear feedback on the university's search for its next president.
Several faculty members voiced their concerns on issues of transparency and diversity.
Some who spoke asked if they would see more transparency and faculty involvement in the presidential search. Several said the previous search, which led to the appointment of former President Vistasp Karbhari, was too secretive.
Milliken said a confidential process would attract candidates that are best equipped to lead the university.
English professor Cedrick May said he and his colleagues would be more confident in the process if they were to receive general information about the candidates, without revealing their identifying details.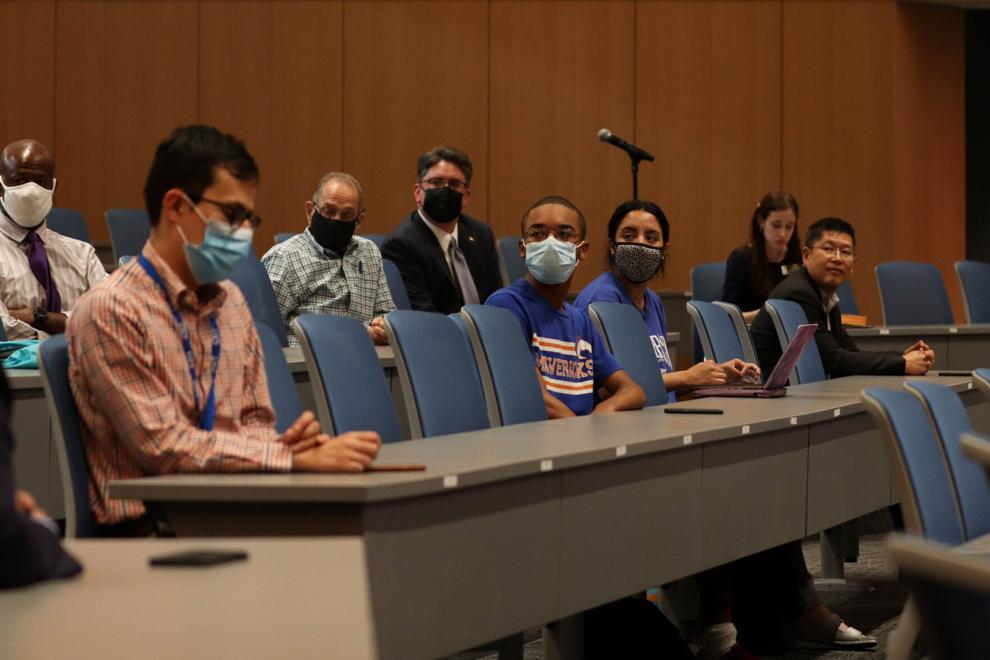 "Give us some clue as to what might be going on behind the curtain so that we can have some input," May said.
There will be additional consideration over what kind of general information can be disclosed, Milliken said.
Jason Shelton, associate professor of sociology and anthropology, and other attendees urged the need for a president that will understand the diversity of UTA's community.
Milliken said that the next president has to nurture UTA's tradition of diversity to continue to improve the academic quality of the university.
"I think we're going to have some, a lot of interest in this," he said. "I think people see the potential of this institution. They see the strength of it today, and they see what it could be."
@erickreports