As students return to campus, there are ongoing construction projects affecting the UTA community.
Trinity Hall
The new Trinity Hall construction project, originally named the Administrative and Faculty Support Services Building, was scheduled to break ground in March 2020.
Institutional construction director Troy Yoder said in an email that the project is underway, and the structural concrete frame of three floors has been completed. The project is on track to be ready for use next spring.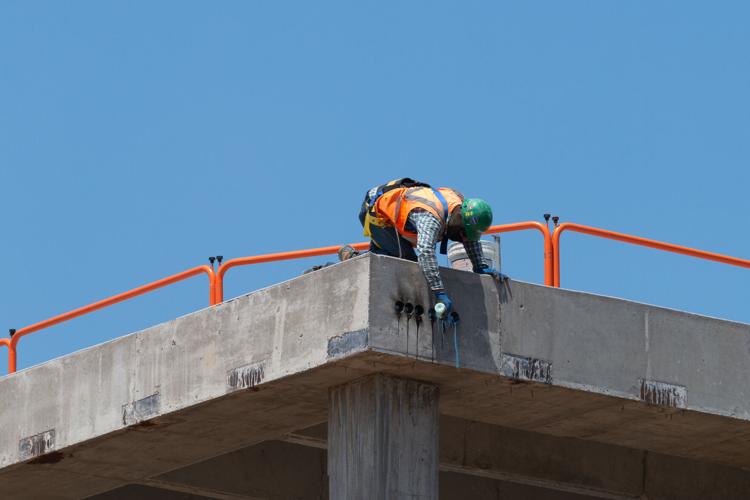 The new building will be located at the corner of Greek Row and West Nedderman drives, where a residence hall used to stand. The project will cost about $26 million overall, with an estimated $17,225,489 building cost, according to a previous Shorthorn article.
The building will hold new administrative support service spaces, according to UT System's Capital Improvement Program document. Planned occupants include University Analytics, the Division of Faculty Affairs, the Office of International Education, the Center for Research on Teaching and Learning Excellence and Office of Information Technology staff.
It will also include two elevators, glass window walls for natural lighting, training and conference room spaces and a media production space, according to the document.
University Center grand entrance
Almost a year after construction began, the University Center grand entrance was completed Monday, Yoder said. Designs for the project started in 2018.
The almost $9 million construction project originally had an official completion date of Aug. 31.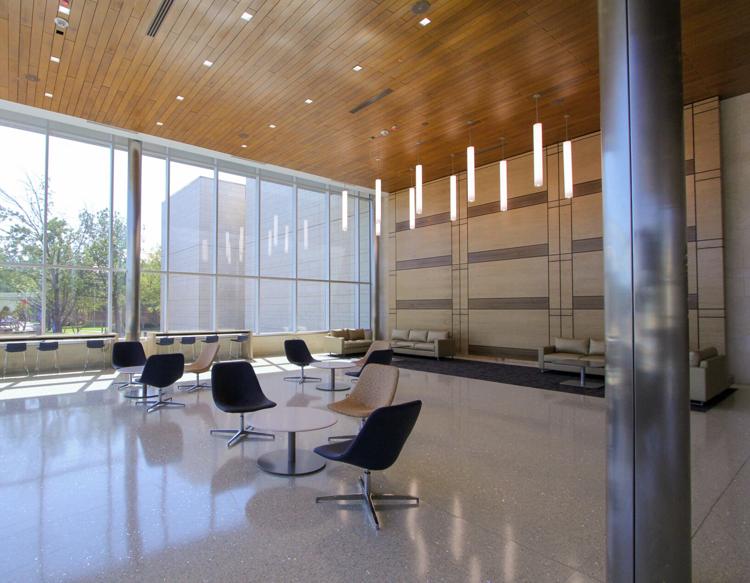 The project included interior renovations, reworking parking, a barrier wall and underground utility work.
Construction was interrupted by a 15-day delay in April, but the time was made up, Yoder said. The only COVID-19 related delay included a shipment for the exterior lighting.
The last bit of construction included roof cleaning, he said.
The interior renovations were completed in April, including heating, ventilation and air conditioning, fire sprinklers, fire alarms and electrical systems.
Renovations of the Bluebonnet Ballroom were also completed in April. The Connection Café will use the Bluebonnet Ballroom for overflow seating this semester.
@colby_farr @Angie_Perez99