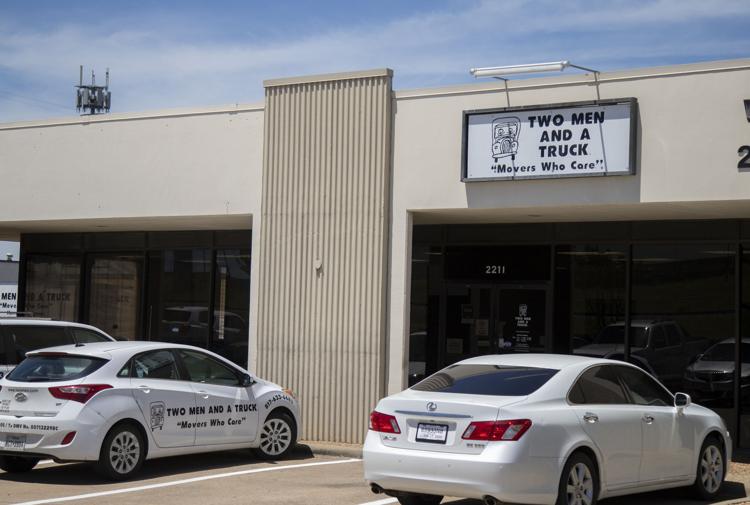 Two Men and a Truck Arlington will continue its annual Movers for Moms donation program, despite COVID-19.
The program started in 2007 in Michigan and aims to collect items for moms in need for Mother's Day every year, said Lindsay Dow, the national company content marketing manager.
The company's Michigan franchises partnered with domestic abuse and homeless shelters, collecting essential care items, she said. Items the company collected included soap, shampoo, robes and really anything else to help a mother get back on their feet, Dow said.
Two Men and a Truck Arlington typically partners with restaurants and banks to place collection bins for donations, said Jen Merkel, Two Men and a Truck Arlington marketing manager. Since those types of businesses are closed, they decided to do a Facebook fundraiser instead.
Merkel said despite the regular donation change, they still wanted to continue the program. She said doing it online helps keep the public safe and allows Safe Haven of Tarrant County to still acquire the supplies they need.
"By doing a fundraiser like this, they can use that money to put [it] toward a specific immediate need," she said.
In 2011, Two Men and a Truck went national, and all of the company's franchises could participate in the program. Last year alone, 383,000 items were delivered to moms across the country that were being supported in shelters, Dow said.
"Franchises really do a great job of supporting the cause, partnering with the community and really just giving back to those moms," she said.
Two Men and a Truck Arlington has been donating to Safe Haven of Tarrant County for two years now, and Merkel said the organization has the best well-rounded services and helps entire families suffering from domestic abuse.
Merkel said since COVID-19, the shelter hasn't been receiving as many donations as it usually does, but the shelter continues to provide its services to those in need.
"We thought the best thing to do would be to just find a way to give to them and actually get them the money that they need for their services," she said.
Micah Thompson, Safe Haven of Tarrant County marketing director, said the organization is happy with the Movers for Moms program and glad it's still continuing.
She said last year the program donated lots of products to the organization's clients and the shelter itself. With COVID-19, the organization asked for the program to switch to a financial donation process instead of a collection drive.
Thompson said with the virus it hasn't always been safe to accept physical donations, but they still needed donations to help with their domestic violence services.
"We're nonprofit, and we need money to work and to keep clients safe," she said. "We're so happy that they agreed to do that, to switch their campaign over to a monetary campaign, and it's been great so far."
@bjgarcia27