With opportunities for research, specialization and increased job outlook — graduate school comes with its perks.
But before that, there are a lot of steps prospective students must take.
Dan García, associate vice president of Enrollment Management, said students in undergraduate studies who plan to continue in graduate school tend to focus on the same discipline in graduate school.
It's a good idea to ask instructors to recommend specific graduate programs, García said.
Sebastian Fuentes, associate director of Graduate and International Recruitment, said the first step is researching institutions.
"I encourage students to begin with just a simple Google search," he said.
Eventually, applicants should visit the institution if they haven't done so to make their decision, he said.
"Going to graduate school is an investment, so if you are going to invest another two or four years or more then you want to make sure you are at an institution that is the right fit for you," he said.
To get you started, here are some tips on how to apply.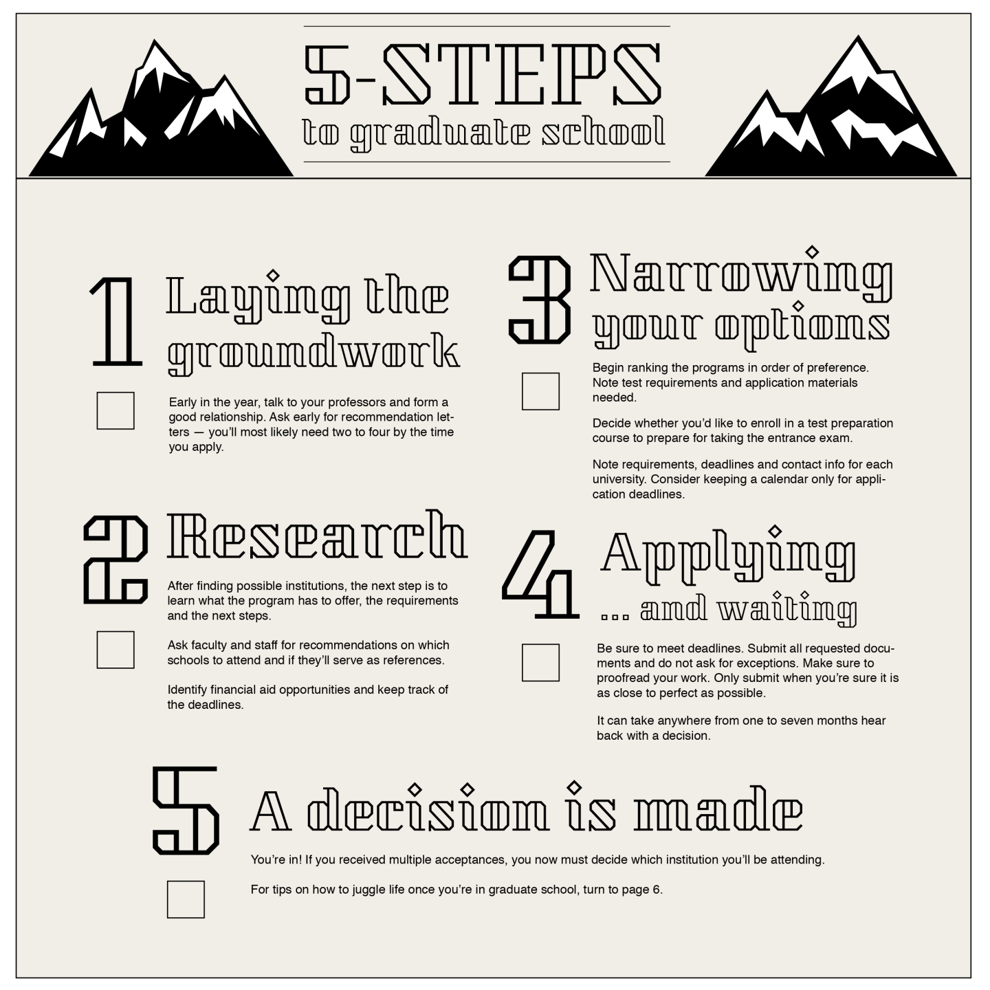 @Angie_Perez99