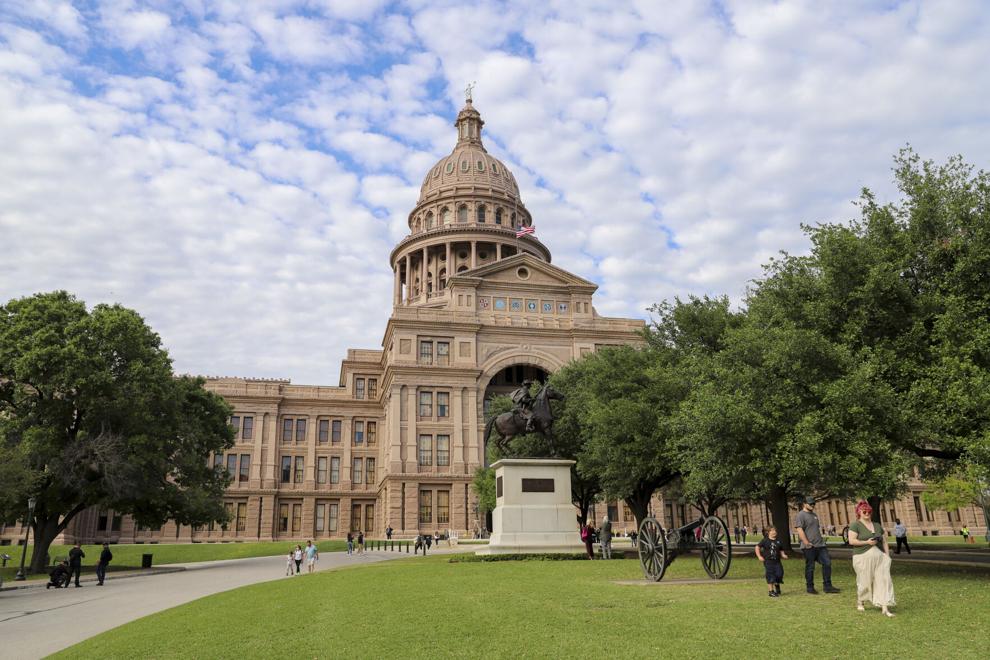 All 666 new laws passed during the Texas Legislature's 87th Legislative Regular Session went into effect Sept. 1.
These laws include a ban on abortions after six weeks, the allowance of permitless carry of handguns by anyone 21 or older and the reduction of barriers to application for Supplement Nutrition Assistance Program benefits among others.
Texas Heartbeat Act (SB 8)
This law bans abortions after six weeks unless the mother's life is in danger. It relies on enforcement from private citizens reporting abortion providers and those aiding or abetting. Citizens can sue for at least $10,000. This includes suing against those who have intentions of providing abortions or aid but haven't actually done so.
Kayla Canelo, political science assistant professor, said she believes the enforcement of the Texas Heartbeat Act through private citizens is what made it more difficult for the Supreme Court to strike down, and if anything can be done, it will go through the court system.
"The latest thing that I've seen is that the Department of Justice, the federal government, is suing the state of Texas," she said. "So this is something that's going to have to work its way through the courts."
Encampment fine (HB 1925)
This law makes sheltering and living in public places without approval a Class C misdemeanor punishable by a fine of up to $500.
Firearm Carry Act (HB 1927)
This law permits anyone 21 or older to carry a handgun without training or a license unless they are legally barred from doing so.
Canelo said the Firearm Act still prohibits people from having a handgun in places like amusement parks or sporting events, and employers can prevent employees from carrying.
"It'll be interesting to kind of see the effects of this law and whether we see more people carrying in public," she said.
Reducing barriers to SNAP (SB 224)
This law makes the process of applying to receive Supplemental Nutrition Assistance Program benefits easier. It allows applicants to forgo interviews and has shortened the application process.
Increased access to medical cannabis (HB 1535)
An expansion of the Compassionate-Use Act, people with cancer or post-traumatic stress disorder can now get low-THC marijuana (no more than 1% by weight) for medical use.
Canelo said 17 or so states have legalized recreational marijuana and while Texas has been slow to move on this issue, there have been steps toward change.
"Red states have been traditionally a little slower to adopt these policies, but I think there's change going on there, and so I guess I wouldn't be surprised if over the next few years it becomes legal," she said.
Leilah Hernandez Act (HB 103)
This law creates the Texas Active Shooter Alert System, which notifies people in the vicinity of an active shooting via text message and other available communications. The bill is named after Leilah Hernandez, the youngest victim of the Odessa, Texas, mass shooting in August 2019.
Restrictions on social studies curriculum (HB 3979)
This bill adds restrictions on social studies curriculums. Teachers cannot "require or make part of a course" concepts related to race such as "one race or sex is inherently superior to another race or sex," or a person is "inherently racist, sexist, or oppressive" due to their race or sex. It also prevents students from receiving class credit from civic engagement.
Canelo, who taught U.S. history before she got into political science, said she thinks this bill is concerning, and educators have been vocal against it.
"One obvious thing is that students learn by connecting concepts that they study in the classroom with the world around them, and so by limiting this discussion and hindering teachers' ability to make these connections to current events kind of prevent students from being exposed to diverse viewpoints," she said.
The 1836 Project (HB 2497)
This law creates a committee to produce and distribute patriotic Texas history materials across the state with the efforts named the Texas 1836 Project.
The Botham Jean Act (HB 929)
Named after Botham Jean who was killed in his home by police officer Amber Guyger, this law requires officers keep body cameras on during the whole of active investigations.
Canelo said police reform in general has been on the national agenda due to several high profile instances of police brutality, and research suggests that this disproportionately affects minorities.
"I think in general, like any steps that can be made to address this are important," she said.
The 2022-2023 budget (SB 1)
This bill sets the $250 billion budget for the upcoming year. A large portion of this money is being put towards public higher education.
@WolfIsaly