Donning a UTA cap, Texas gubernatorial candidate Beto O'Rourke addressed some of the most contentious political issues Wednesday to a crowd of attendees sprawled across Brazos Park.
O'Rourke, who will be facing incumbent Gov. Greg Abbott in the 2022 midterm, won over 90% of the Democratic primary votes in March. In his third and final college tour of the day, where he was greeted with cheers and "Beto for Texas" posters, he spoke about abortion rights, gun laws, immigration and other issues.
"Because of the young people here at UTA, we are going to win this election on the night of Nov. 8," he said in his speech.
During the 2018 Senate election, O'Rourke won Tarrant County over current Sen. Ted Cruz, which, at the time, was America's most conservative large urban county, according to The Texas Tribune. O'Rourke said at the rally that young voters, like UTA students, shocked the state and helped him almost beat Cruz.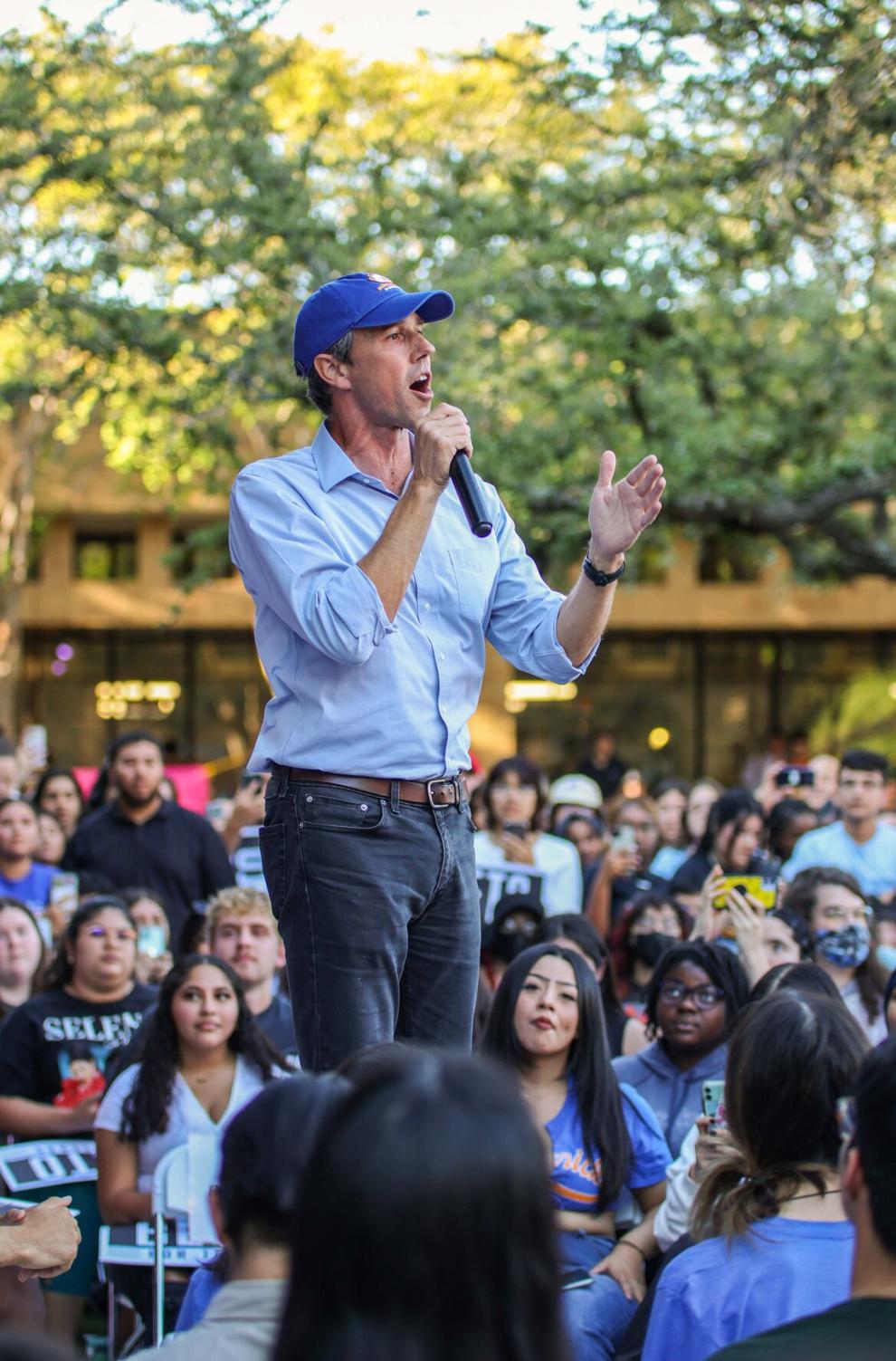 Young voters in Texas have also assisted in propelling many Democrats to legislature positions and flipping control in the house, and those voters will now help him win the gubernatorial election, he said.
O'Rouke said he plans to take abortion rights and gun control discussions directly to Abbott for their first debate Friday at UT-Rio Grande Valley — the only debate that Abbott's campaign said he is willing to do before the November election, according to The Texas Tribune.
In June, the Supreme Court overturned Roe v. Wade, eliminating the constitutional right to an abortion in the U.S. after almost 50 years, according to previous Shorthorn reporting. Following the decision, House Bill 1280, which was signed by Abbott last year, took effect Aug. 25, outlawing abortions in Texas.
HB 1280, or the Human Life Protection Act of 2021, creates a second-degree felony for an individual who knowingly performs, induces or attempts an abortion, according to the bill summary. The bill also subjects a person who engages in prohibited conduct with a fine of no less than $100,000 for each violation and sets out exceptions to the application of the offense.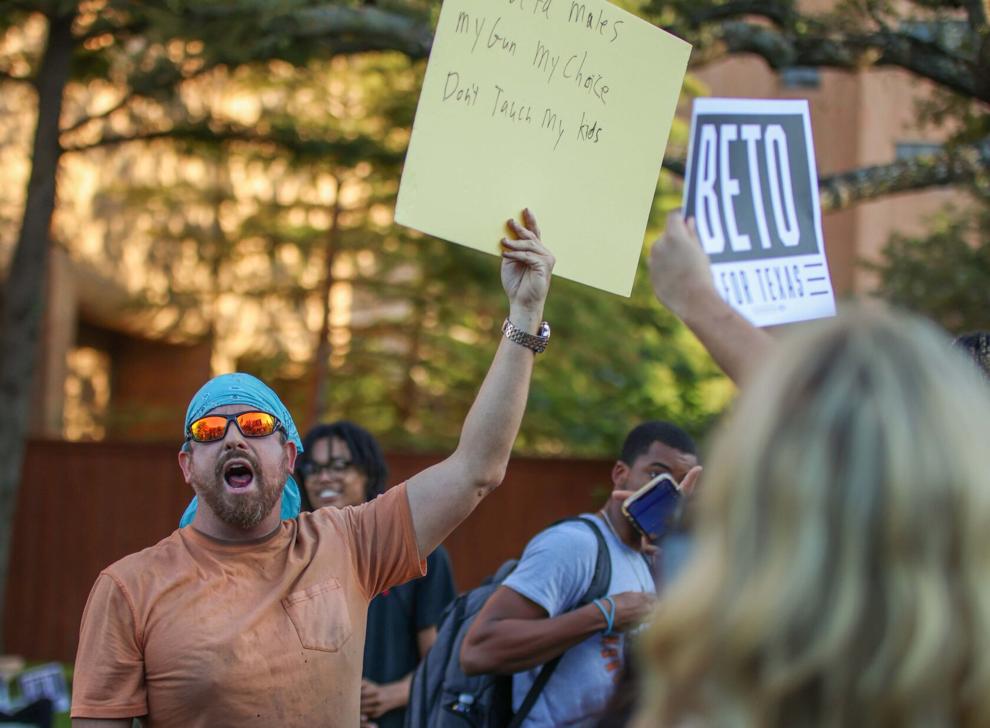 The penalty would enhance to a first-degree felony if an unborn child died due to the offense. However, the prohibition doesn't apply to a pregnant person facing "a life-threatening physical condition" from a pregnancy where abortion was needed.
O'Rourke condemned Texas' recent anti-abortion legislation in his speech. If abortion was illegal in Texas 50 years ago and Texas women could help overturn the decision back then, they will succeed now, he said.
When Roe v. Wade was overturned, business administration freshman Granger Bowie couldn't believe it and said he felt like it was a step backward.
"The woman should have the choice and the liberty to do whatever they want with their body," Bowie said. "Someone's opinion shouldn't impact someone's right to choose."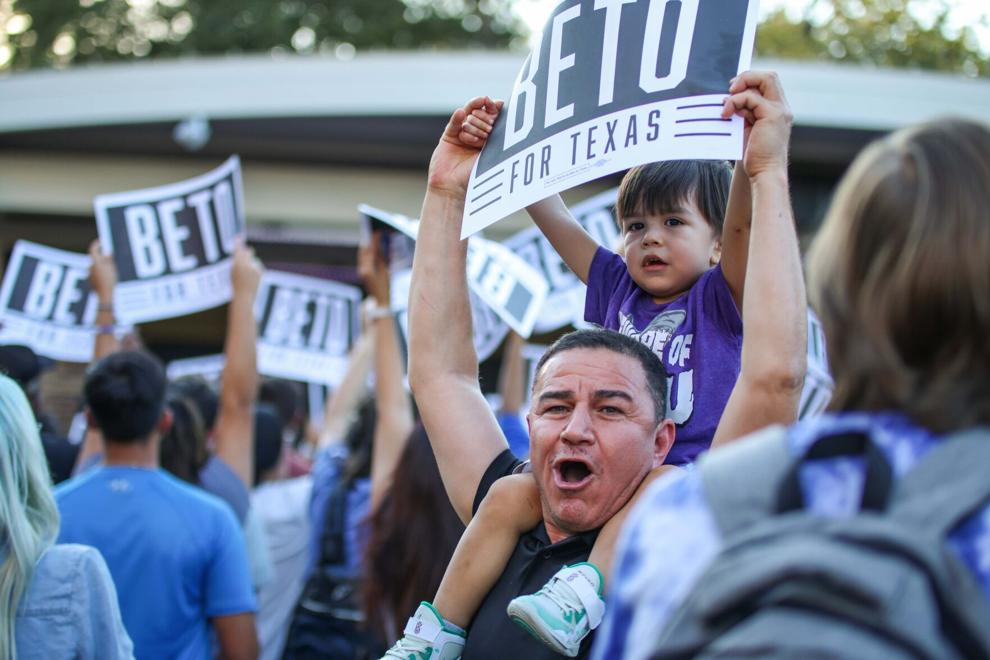 On May 24, a shooting occurred at Robb Elementary School in Uvalde, Texas, which killed 19 students and two teachers. This sparked discussions about legislation to prevent gun violence.
O'Rourke said if he wins the gubernatorial election, he will raise the minimum age to purchase a gun to 21 and implement universal background checks and red-flag laws, which allow authorities to temporarily confiscate firearms from people who are deemed to be a danger to themselves or to others.
House Bill 1927 took effect in 2021, allowing Texas individuals of at least 21 years old to carry a handgun in public places without a license requirement if the resident isn't prohibited by state or federal law from possessing a gun, they have not been convicted of certain specific offenses within the preceding five years or are not on certain other premises, including college campuses.
However, individuals 18 and above may carry a long gun in Texas.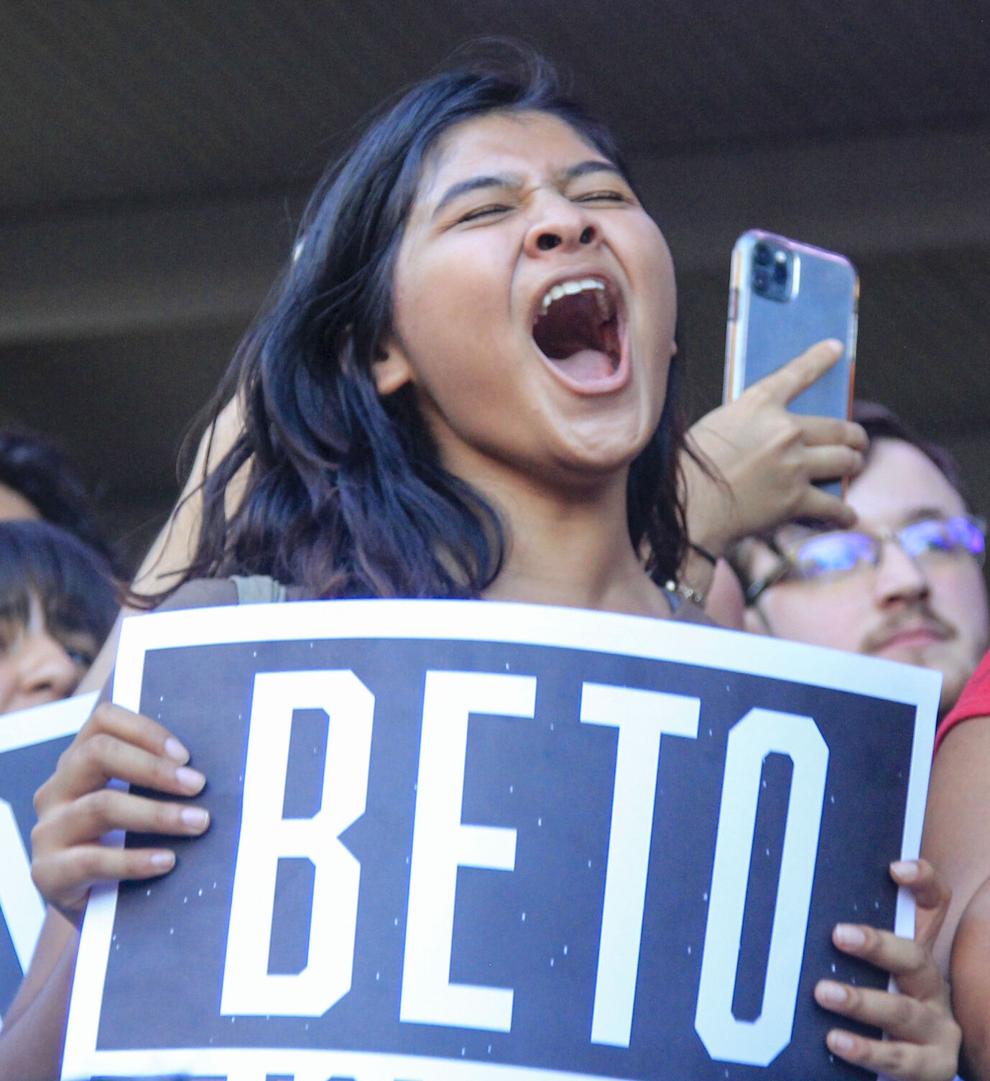 Rachel Brown, Korean language and linguistics senior, said that there should be an age limit and background checks at the bare minimum.
A license requirement is needed to ensure responsible gun ownership, Brown said.
To conclude his speech, O'Rourke encouraged the crowd to vote Nov. 8 by reflecting on veterans who have fought for the nation all over the world and the marches for civil rights and voting rights to create "the true multiracial democracy."
"You didn't come here for the candidate or the political party. You came for the future of this state," O'Rourke said.
@MandyHuynh12