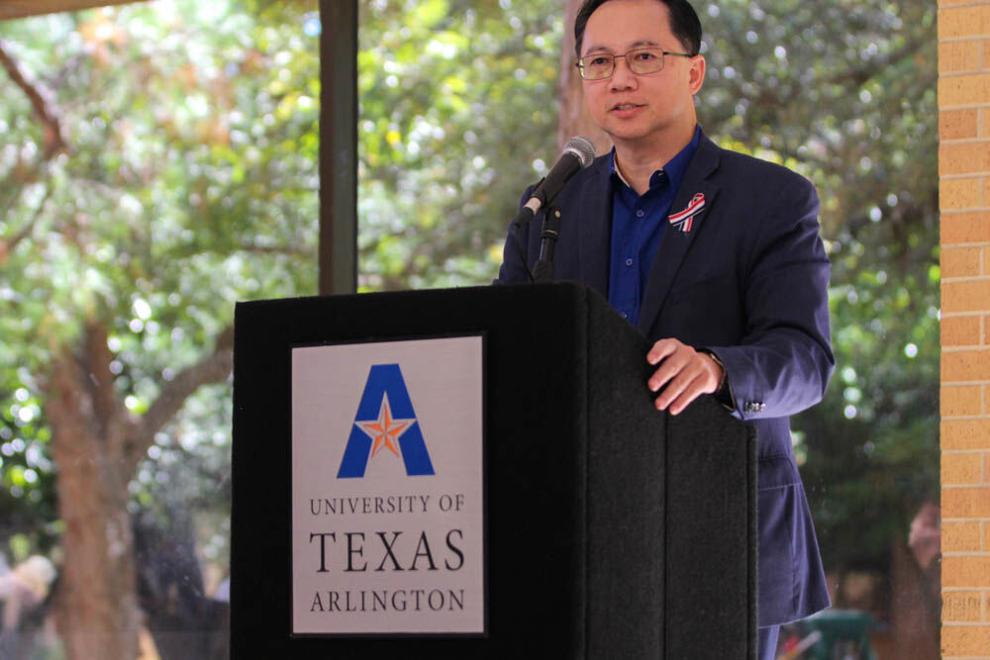 Interim President Teik Lim discussed Tier One funding, possible COVID-19 plans and food insecurity during the first Tea with Teik event of the semester Friday in the Palo Duro Lounge.
Student Government hosted the open forum, which featured free pizza and boba tea, and a question and answer session with Lim.
Aerospace engineering junior Matthew Swingler stepped up to the mic to ask what plans the university and administration has for the new Texas Tier One funding and research. The designation allows UTA to receive funding from the National Research University Fund.
Lim said the funding received goes into a strategic fund pool for deans and the vice president to come up with ideas on how to propel academic and research excellence at UTA.
"We don't have specific plans yet because we're waiting for proposal from the deans and the vice president," he said.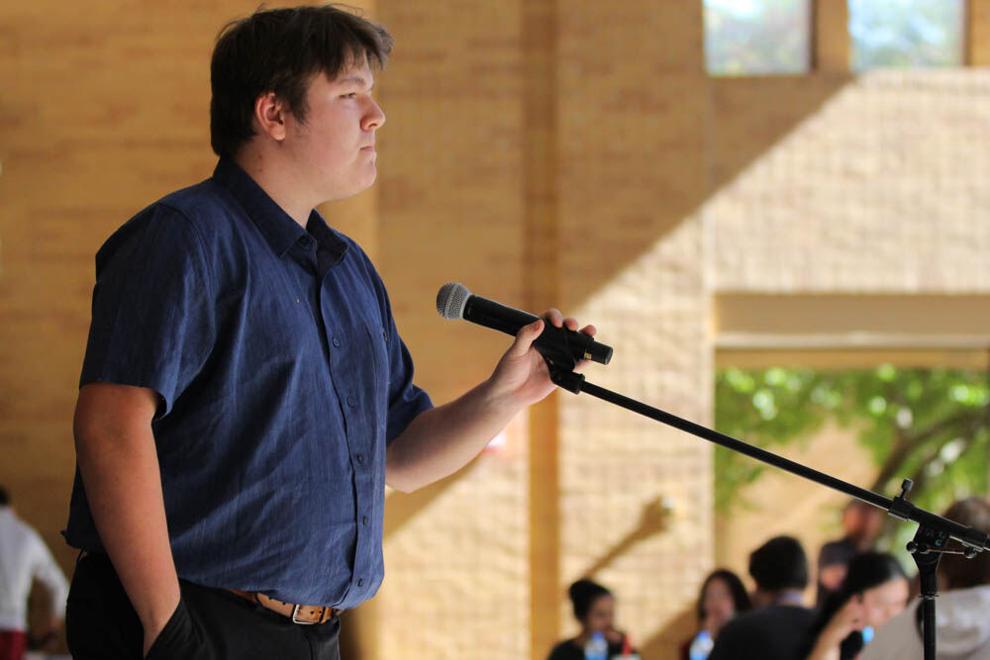 After a federal judge overturned Gov. Greg Abbott's ban on mask mandates Wednesday, Nibi Khadka, public health and interdisciplinary studies junior, wondered what plans the administration had regarding COVID-19 for next semester.
"I know we have the mandatory testing, but is there going to be more that's going to be done?" Khadka said.
UTA's COVID-19 task force meets frequently to mitigate the pandemic, Lim said.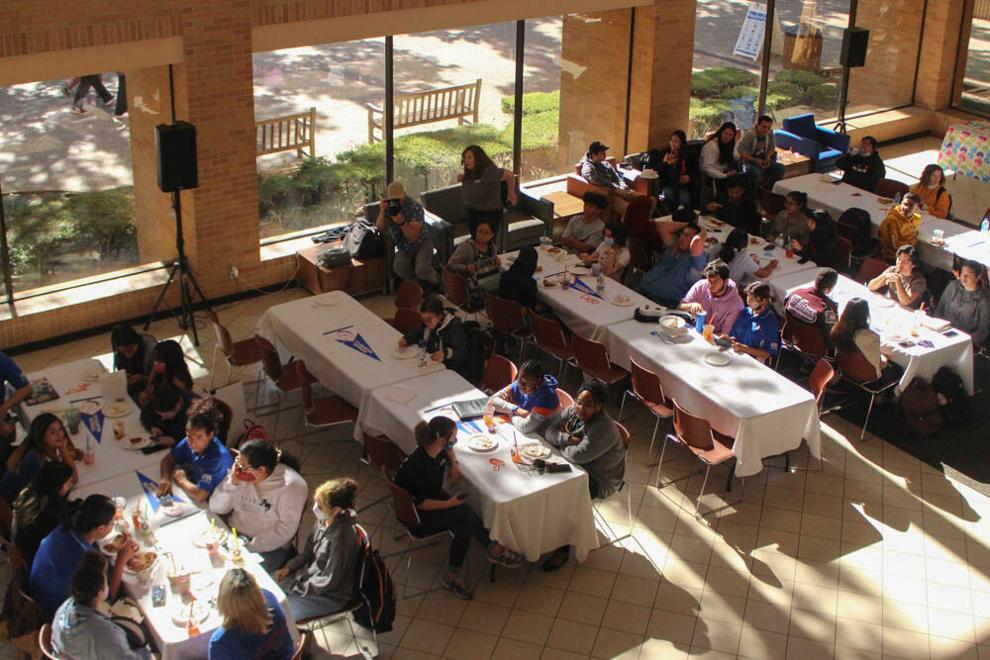 According to previous Shorthorn reporting, Pranesh Aswath, interim provost and vice president of Academic Affairs, said the spring semester will be concerning because there's a higher possibility of COVID-19 spreading after the break.
"Next semester, we're going to most likely encourage everybody to get tested before they come back from the break," he said.
Administration will then evaluate where the pandemic stands with infection rates and decide if mandatory randomized testing will continue, he said.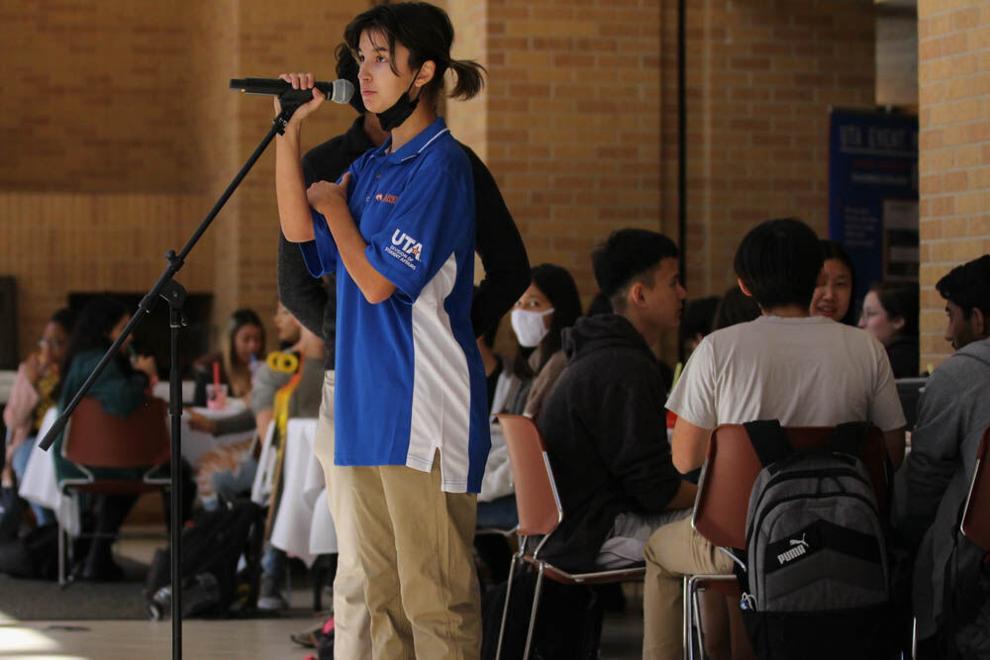 Khadka said their concern is if proper equipment in classes will allow for hybrid options.
Lim said the Office of Information Technology under Chief Information Officer Jeffery Neyland, has been providing rooms and office spaces with as much technology as possible.
"That's the future," he said. "Digital learning is here to stay whether you're online or on campus."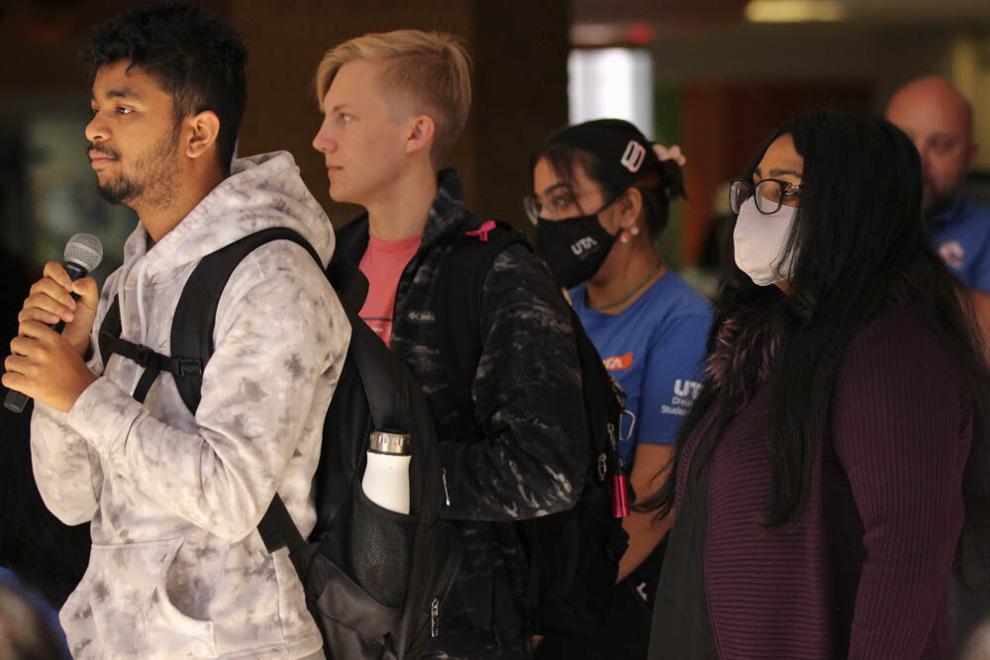 Nursing freshman Giselle Moctezuma said she deals with food insecurity and wants to know what can change about the continued decrease of items students can take from the Maverick Pantry.
According to the UTA website, the Maverick Pantry is put in place to assist students in need of food and toiletry items. Food and essentials are free of cost for all students, faculty and staff.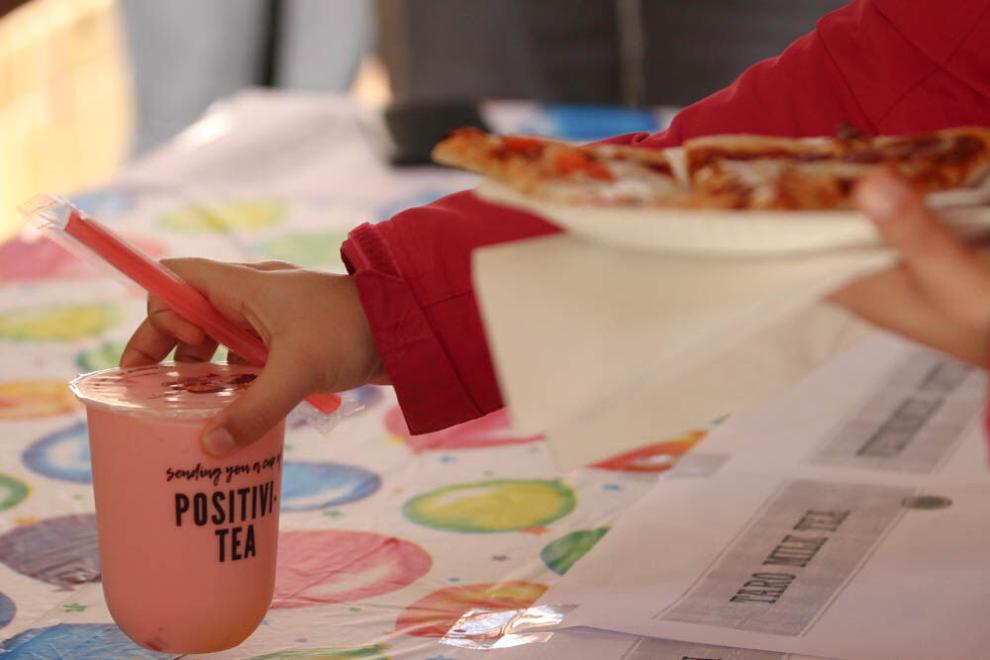 Lisa Nagy, vice president for Student Affairs, said the issue comes from the amount of each product the pantry has available.
"Sometimes we limit the number of items or the type of item that you get in order to allow access to as many students as we can," Nagy said.
@MarilynSchoneb1