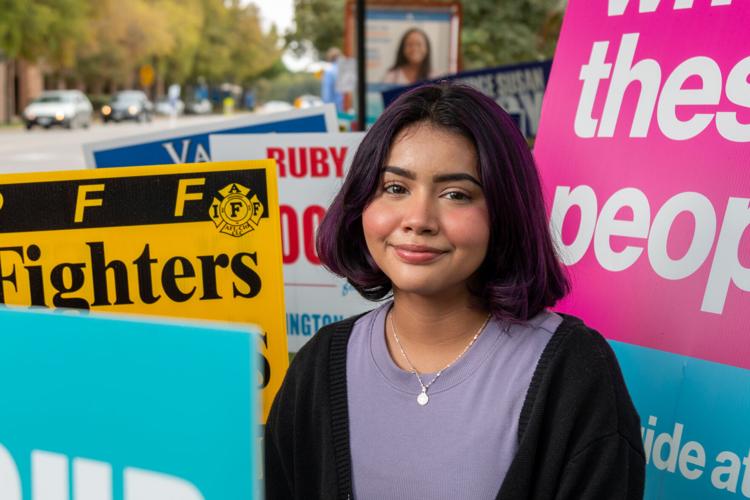 When political science sophomore Jackie Avila heard there was a poll worker shortage due to the impact COVID-19 is having on older adults, she knew she had to help out.
Avila will work as an election judge Nov. 3 at a polling location in Arlington for the first time. It's also the first time the 19-year-old will have the opportunity to vote in a presidential election.
"I'm really excited to be able to vote and to be able to finally get engaged in things that I wanted to when I was younger, that I really couldn't do," Avila said.
Election judges pick up election equipment, locate clerks to work at the polls and make sure the election is fair.
Voting, in general, is something citizens should be actively involved in because who represents us affects us, she said.
"We have the option to vote for who our representatives are," she said. "And if we're voting and we're engaged, then they are more likely to pay attention to what we want."
During this election season, counties across the country have seen a shortage of older adult poll workers due to the pandemic.
Rebecca Deen, political science chairperson and associate professor, said many people don't realize the time commitment election workers make — it's intense. In Texas, most polls are open from 7 a.m. to 7 p.m. but workers need to get there beforehand to set up all necessary equipment.
Because of this, poll working jobs primarily cater to an individual who has more free time, Deen said.
"So really, you're targeting people here who either have very flexible jobs, they're just looking for a second job or are retired and have free time," she said.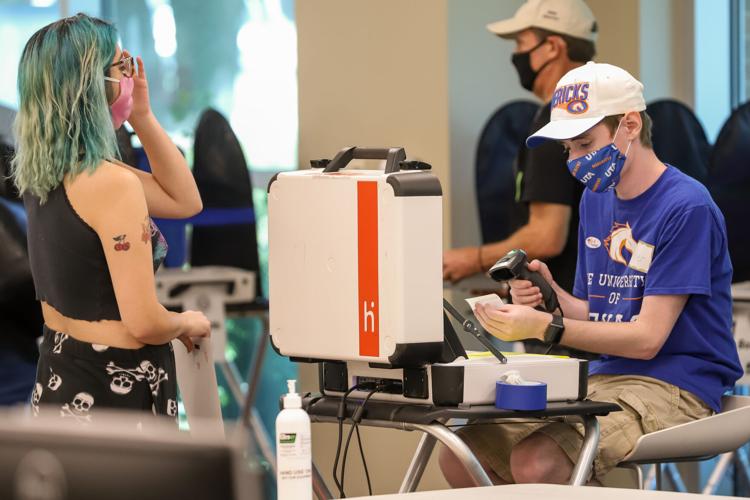 According to an analysis by the Pew Research Center, older adults account for the majority of poll workers. In the 2018 general election, about 58% of U.S. poll workers were 61 and older. This same pattern can be seen in earlier elections, with 56% of poll workers being 61 or older in the 2016 general election.
In general, as a person gets older the risk of becoming severely ill from COVID-19 increases, according to the Centers for Disease Control and Prevention. In the U.S., 8 in 10 COVID-19 related deaths have been among adults 65 and older. Other risk factors such as having underlying medical conditions increase that risk on top of age.
Kellie Kahveci, assistant clinical professor and Adult Gerontology Primary Care Nurse Practitioner program director, said older adults often have more than one chronic illness, making them a demographic impacted harder by COVID-19 as compared to younger adults with no underlying conditions.
Immunocompromised individuals are also at greater risk for infection as well as complications after infection, she said. And many older adults are immunocompromised.
"Just by virtue of age, and chronicity, they're more impacted than younger people are," Kahveci said.
Raven Douglas, political director at MOVE Texas, said there is no doubt that COVID-19 is disproportionately impacting senior communities and has an effect on local elections.
During the runoff election in July, counties like Tarrant and Bexar closed some of their polling sites due to a poll worker shortage. Douglas said this pattern was seen across the country.
As a result, MOVE Texas decided to create a poll worker campaign, specifically targeting young people in an attempt to keep poll locations open.
"We had never done poll worker recruitment in the past, but we're deeply invested in voter accessibility," she said. "After the July runoff, we decided, you know, if what we need to do to keep poll locations open is to recruit poll workers, [then] that's exactly what we're going to do."
Douglas said an individual can work a polling location as young as 16, and it's also a paid position, which many people don't know.
Getting someone involved in elections and voting — even if they can't vote yet — is a good way to introduce civic engagement, which can possibly cultivate and develop lifetime voters, she said.
There is no deadline to apply for a poll worker position in Texas, Douglas said. Anyone wanting to get involved can go to movetexas.org/workelections. The site will ask for basic information then direct the individual to a county website.
@daisygarciac