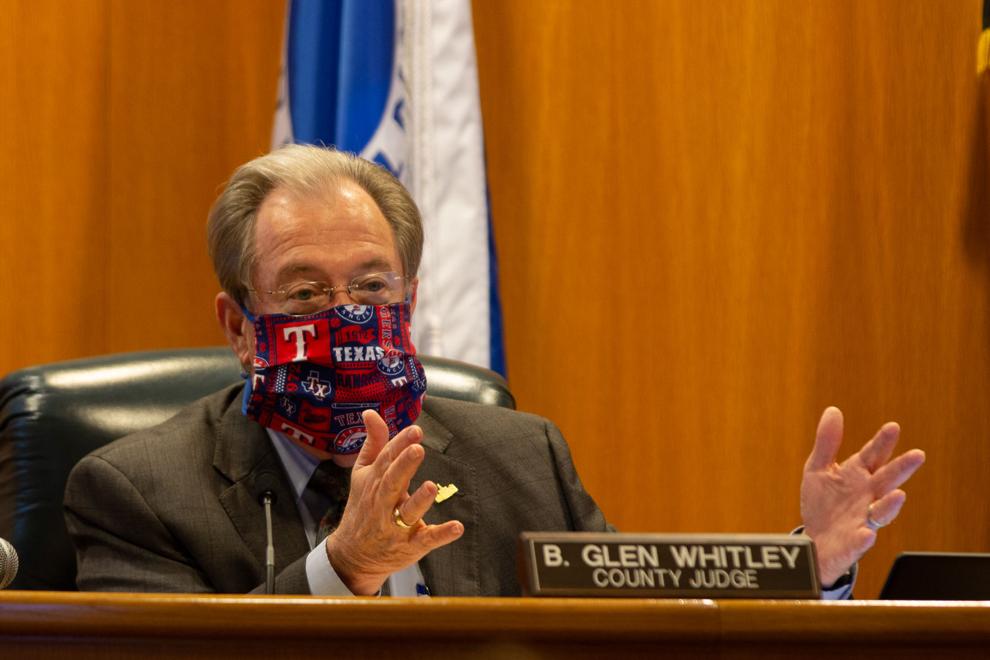 Tarrant County Judge Glen Whitley announced Tuesday that he will not seek reelection as county judge in 2022.
Whitley has served as the county judge since 2007 after serving as a county commissioner since 1997.
"[My wife and I] raised our family in Tarrant County, I started my business in Tarrant County, and we will continue to serve Tarrant County for all the remainder of my term and the next chapter of my life," he said in Tuesday's meeting.
Whitley said in a statement that the decision came after much deliberation with his fellow leaders, friends and family, and now is the time to prepare for the next chapter of leadership for the county.
"I am proud of all that we have accomplished together to make Tarrant County among the most innovative and collaborative counties in the nation," he said.
Fort Worth Mayor Betsy Price thanked Whitley for his service in a statement on Twitter.
"In so many ways, Tarrant County, and our region, is a better place to live and work today than when we first elected him to preside as Judge," Price tweeted. "He's given so much to our community, and for that we are grateful."
Whitley said it was one of his greatest honors to serve his county with his fellow commissioners.
The current four-year county judge term will expire in 2022.
"I still have a year and a half of my term left," he said. "We have plenty of work to do."
@MandyHuynh12