Monday marked the start of summer classes, and with the mask mandate lifted, this gave students and professors a sense of what's to come for the fall.
The fall semester will have mostly in-person classes due to increased vaccination rates, and some classes will transition to an in-person format this summer, according to previous Shorthorn reporting.
Matthew Hirst, adjunct assistant professor of management, had about 20 students attend class out of the 22 enrolled. About half of the class had masks with them but preferred to keep them off, while the rest preferred them on, he said.
However, the students were respectful of each other and gave others their space to be comfortable, he said.
Once students were sent on a break and interacted in the hallways, Hirst said they re-masked.
"I was very pleased by the level of respect that a lot of students showed each other and anybody that they might encounter in the hallways," he said.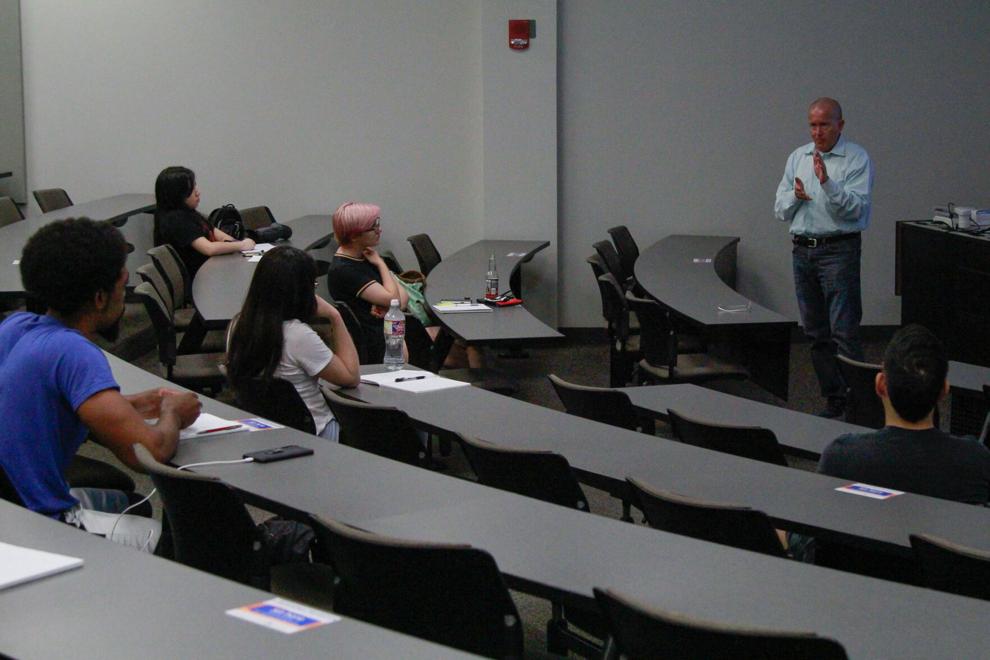 Hirst is more comfortable teaching without a mask, but he does whatever makes his students most comfortable.
He wore a mask when he got closer to his students, but when he got further away he removed it, he said.
Lu Zhu, adjunct professor of earth and environmental science, teaches a hybrid class and said things were chaotic Monday because of the severe storms. There were a lot of technical problems, but other than that everything went OK, she said.
During class in the Earth and Environmental Sciences lecture hall, some students didn't have masks on, but it didn't matter since they were spaced out far from each other, she said.
The lab portion of the class is divided into cohorts so students have a dedicated time slot to work on samples and be socially distanced, she said.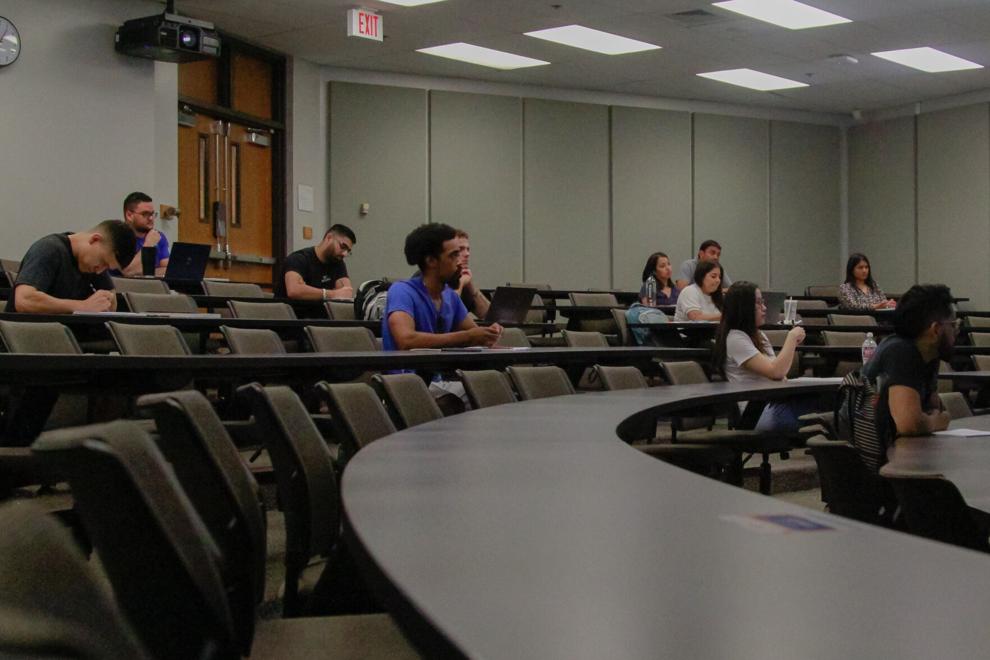 Geology sophomore Cindy Lou Skipper is enrolled in Zhu's course and said during her six-person lab there were only two people not wearing masks.
She's not worried about COVID-19 since she has been vaccinated, wears her mask and most UTA students are mindful of the virus.
Skipper was a freshman during fall 2020 and only had a few in-person classes.
However, she felt online classes were easier since it would have been more difficult to go to UTA for an extended time every day.
Zhu wasn't on campus last semester, but she doesn't feel much of a difference coming back. She just feels that some students learn better online.
She said it depends on each student if they like online classes or not. Some have jobs and online really saves them time, she said.
"If the learning experiences are almost the same, I think it's better for everyone," she said.
Hirst was surprised at the split between online and in-person learning preferences in his students, so he's been wondering if in the past year some have grown accustomed to online classes.
However, he's always preferred in-person teaching because he thinks learning at a university level is a community experience, he said.
"We're quickly moving back to a more normal state of living, working and learning," he said. "I don't want people to forget how much they missed human connection."
@MandyHuynh12