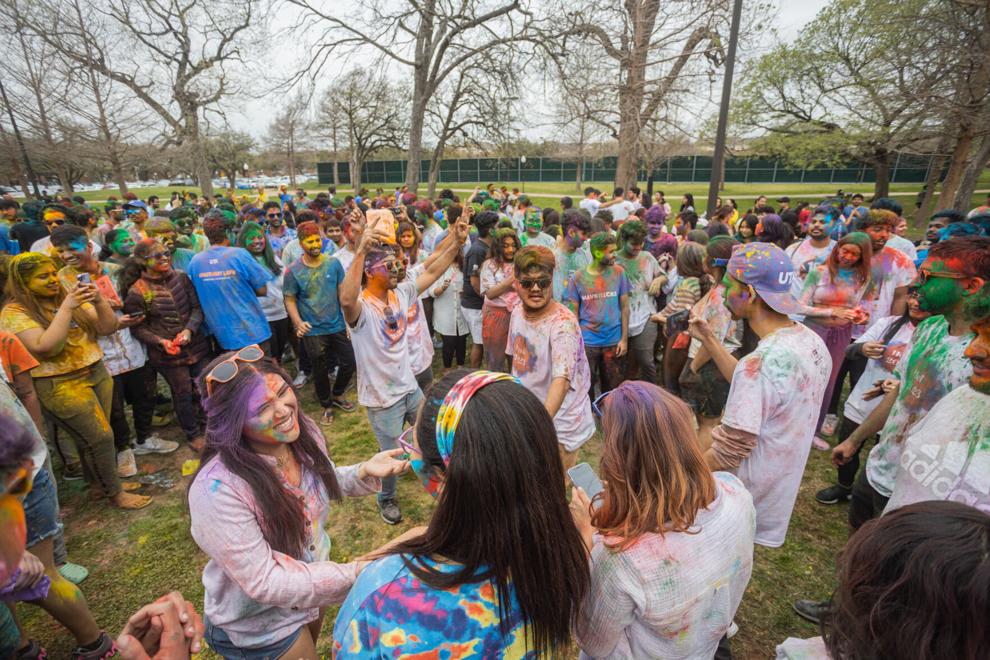 Vibrant colors, buzzing melodies and savory samosas filled campus Wednesday afternoon at UTA's Holi festival to celebrate the arrival of spring and love.
The annual Hindu festival is celebrated in some South Asian countries during February or March, depending on its correspondence with the Hindu calendar's month of Phalguna, to welcome spring and the blossoming of love.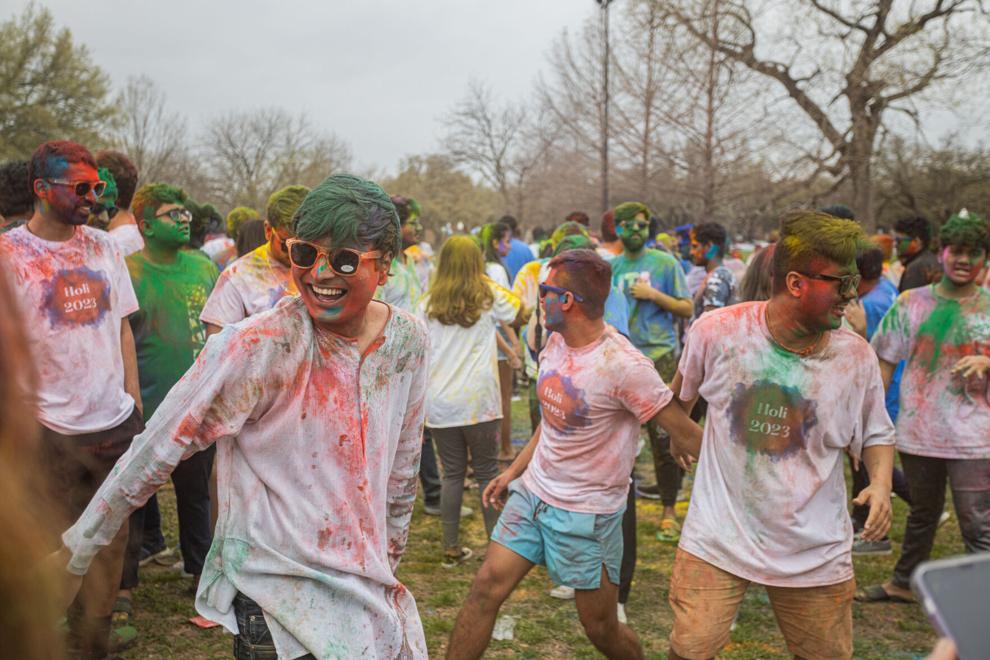 The Nepalese Students' Association, Apartment and Residence Life and the Office of International Education collaborated to host the Holi event and promote and celebrate the cultural and racial diversity of the UTA community.
Music genres from Bollywood to American hip-hop played in the colorful crowd. The Nepalese Students' Association provided a QR code in an Instagram post for attendees to leave music suggestions prior to the event.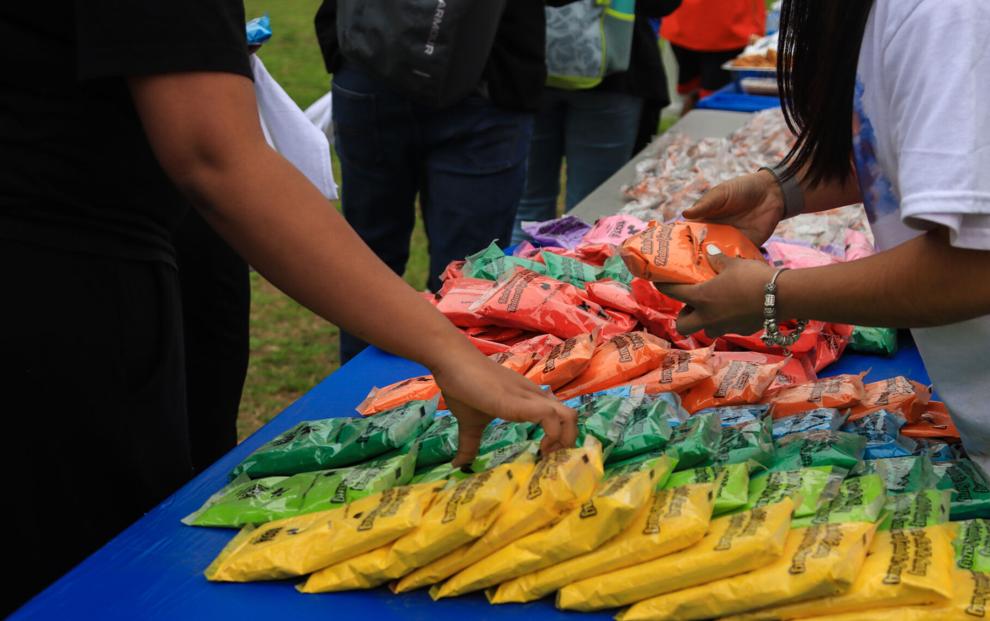 Christina Xing, West Campus Apartments assistant residence director, and residence director Alex Dorman said Holi is one of their department's signature annual events. This year's is different because they collaborated with the Nepalese Students' Association to bring diversity, inclusion and a sense of community for international students through the celebration.
Holi is celebrated on campus because a majority of residents in the apartments are international students, a large portion coming from South Asia, and the event can help them feel more at home, Dorman said.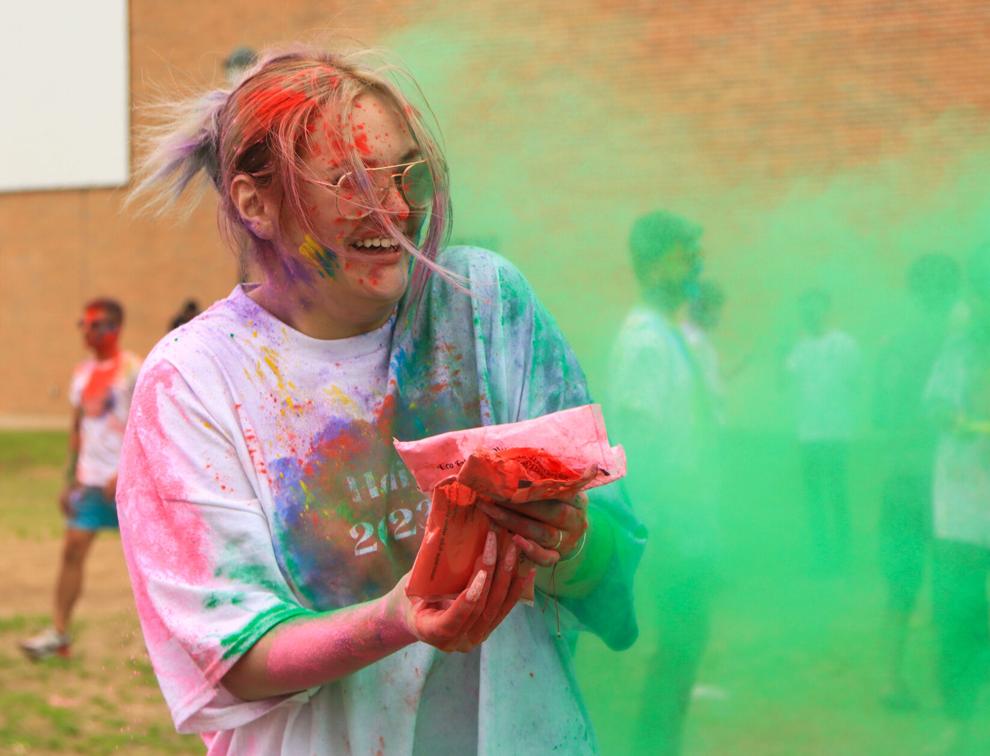 "A large body of the international student population here actually comes from Nepal, so one of the things that we try to do is have NSA be a home away from home," NSA President Bijisa Pyakurel said. "It's hard to acclimate to a new culture in a new country so we try to do that and provide support, especially for international students."
Yaseen Tasnif, sociology and linguistics freshman, said this is their first time celebrating Holi.
"As a Desi Muslim, I find it very important to engage in other cultures," Tasnif said. "I'm here because I believe in interfaith unity."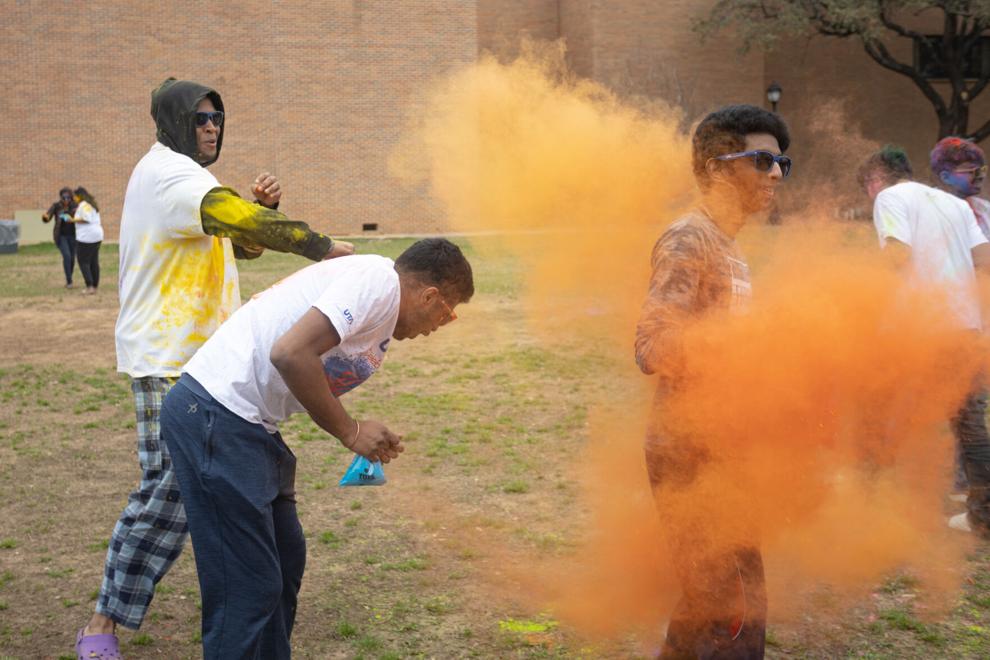 Nursing senior Jessica Cabrejos said she volunteered at the event because she finds the culture beautiful and has friends that celebrate Holi.
"I'm Peruvian, so this isn't really my culture, but I really like to experience new cultures and connect with different people," Cabrejos said.
@Nabxaa
Holi, also known as "the festival of love," is held to bring people together with bright colors and dances while also highlighting the importance of racial and cultural diversity.