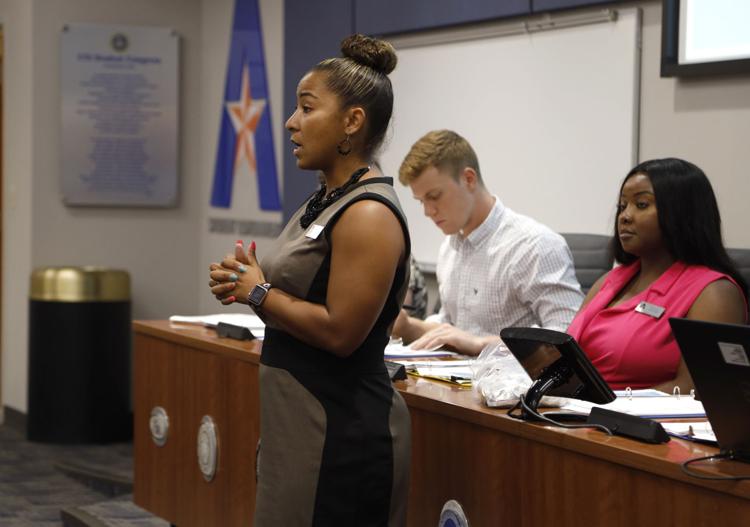 Student Senate swore in 17 senators and introduced nine new resolutions at its first general body meeting of the semester Tuesday.
As of that evening, student senator vacancies include some from the College of Nursing and Health Innovation, the College of Business, the College of Engineering and the Honors College.
Haley Ariyibi, Speaker of the Senate, said she encourages students to apply and fill out an application online. Ariyibi said she is excited for the upcoming year and feels like there will be a lot of participation.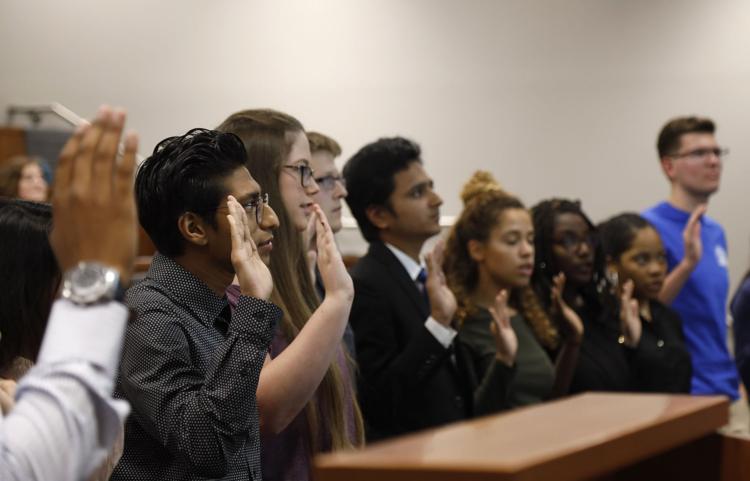 Business economics junior Daryn Trube, who was sworn in as a College of Business senator, received the August Senator Spotlight award at the meeting. She said she joined Student Senate to make a change.
Trube was recognized with the award for her active involvement and engagement, Ariyibi said.
"It's always great when you have new people who decide to really use their voice," she said.
Student body President Gavin Mitchell said he is looking forward to seeing the resolutions planned for this year and the research behind them.
"It being a university, we're here to learn," Mitchell said. "One of the things you can really learn well in Student Government is how to be civically engaged and how to lead others in being civically engaged."
@Angie_Perez99