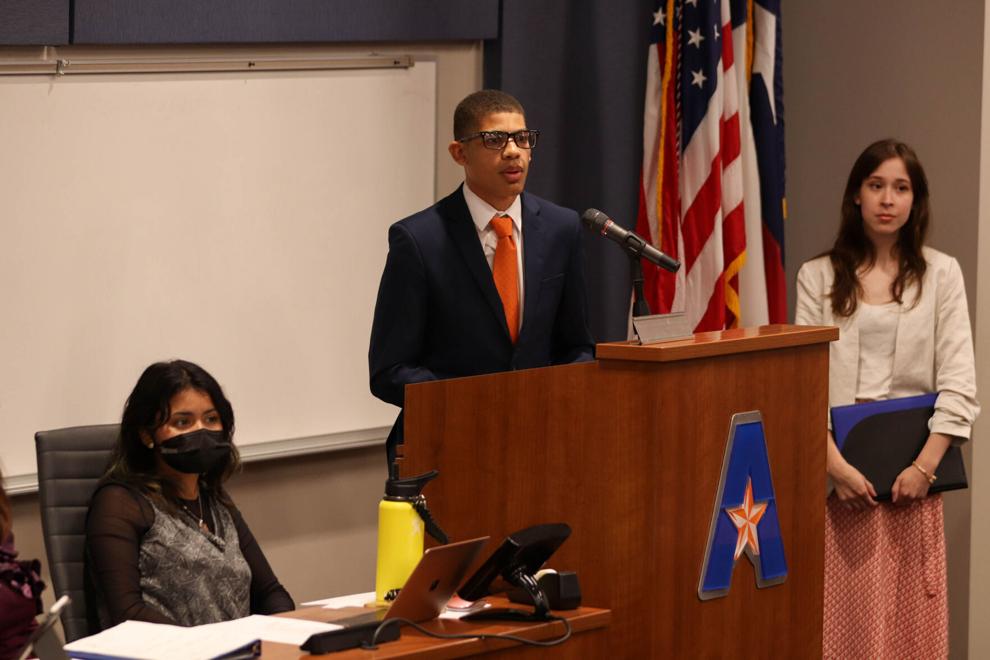 Student Senate confirmed a new Supreme Court justice, discussed campus operating at full capacity and introduced a new resolution during its general body meeting Tuesday evening.
Student Body President Caitlyn Burge nominated CAP freshman Trey Robertson for the position. All 25 senators voted to confirm Robertson.
"It was clear from the moment I met Trey Robertson in his initial interview that he was passionate about the law and extraordinarily ready to serve this community," Burge said.
During the meeting, Arwa Jafferji, speaker of the senate, held an open forum to get opinions about the campus fully reopening.
Meliokalani Kaholo, College of Science senator, said the decision to reopen 100% should be left up to students.
"Regardless of what mandates the university puts out, I do feel like it is the right time to go back to 100% capacity," said Jacob Wernette, College of Liberal Arts senator. "I do feel like those who have a concern for their health or their families health should have the option to stay home or do online classes."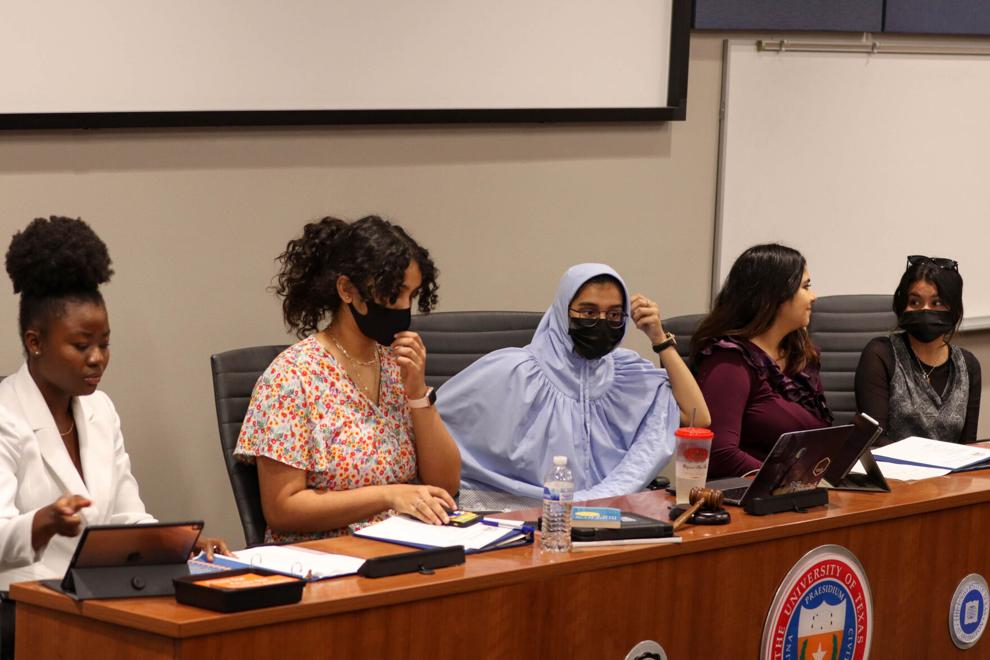 The Senate also introduced Resolution 21-07, "EPA Net Zero Partnership," written by Hanan Boukhaima, College of Architecture, Planning and Public Affairs senator.
Resolution 21-07 calls for UTA to join the U.S. Environmental Protection Agency's Green Power Partnership, which helps to achieve Clean Air Act requirements. It reduces the pollution and corresponding negative health and environmental impacts associated with conventional electricity use, according to its website. 
John Hillas, assistant director for Student Governance, said the process of a resolution starts with senators sponsoring it. At this meeting, Resolution 21-07 received three sponsors.
With the resolution gaining sponsors, it will be passed on to the Community Affairs Committee for further research.
@MarilynSchoneb1