The Arlington mayoral race and other city positions are likely set for runoffs after a local election Saturday.
As of midnight, Jim Ross led the seven mayoral candidates with 47.39% of the reported votes. Michael Glaspie was second in votes with 21.12% and Marvin Sutton was in third place with 14.95%.
If no candidate receives more than 50% of the total votes, the race will go into a June 5 runoff election between the leading and second place candidates.
At midnight, all voting centers in Arlington had reported their ballots, but not all provisional and absentee ballots had been reported.
During the campaign trail, Ross and Glaspie spent the most and second most amount of money and claimed significant endorsements.
Ross spent more than $180,000 on his campaign and was endorsed by the likes of the Arlington Police Association, the African American Peace Officers Association of Arlington, city council member Ignacio Nuñez and two former mayors, including current mayor Jeff Williams.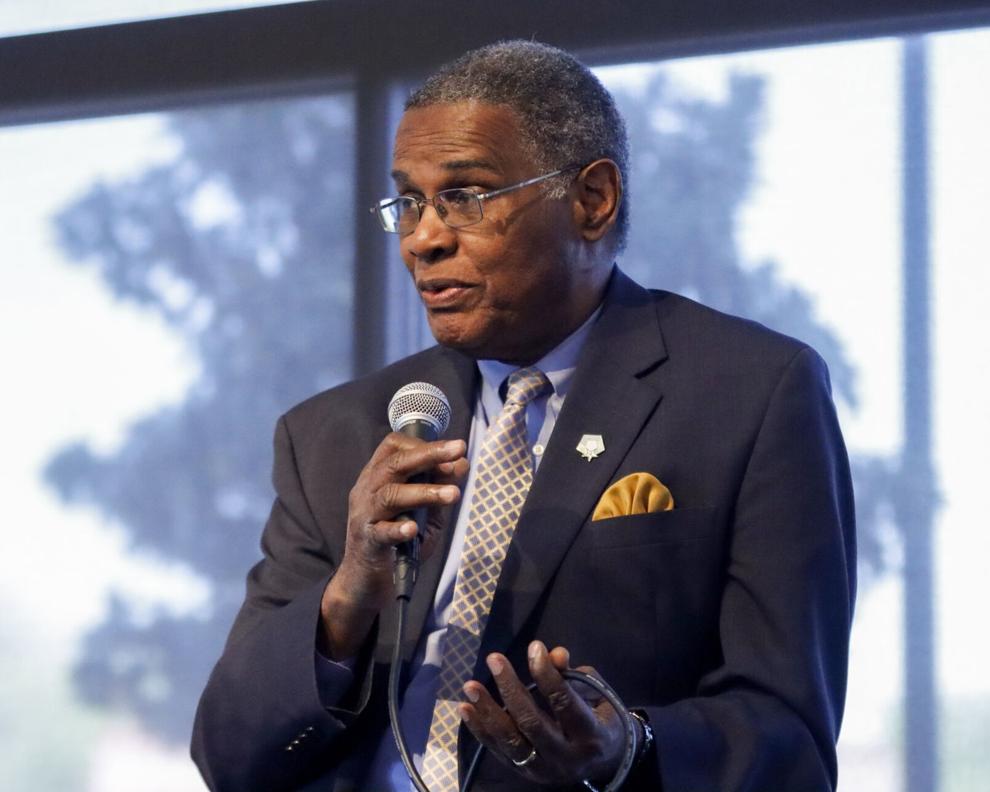 Glaspie spent about $22,000 on his campaign and was endorsed by former mayor Elzie Odom; Theron Bowman, former Arlington Police Chief; and John Cartusciello, former Chamber of Commerce chairperson.
Ross said he and his team are ready if the election goes into a runoff.
"If it comes down to a runoff, you can anticipate what we've done doubled and tripled up," he said. "We will bring it all."
Glaspie said his team is prepared to see his campaign through to the end.
"It would be nice to relax and have won it," he said. "But we have to keep pressing on to make sure everyone understands how much I desire to lead this city to a place where we all can enjoy each one of our dreams."
Sutton said Arlington will be faced with two worthy options if the race comes to a runoff between Ross and Glaspie.
"They are fine candidates," he said. "I think they will add value to the city of Arlington."
Voter turnout significantly increased compared to the previous local election, with more than 30,000 votes counted for the mayoral race as of midnight. About 18,000 residents voted in the last general election, according to a previous Shorthorn article.
Along with the mayoral race, council member seats for districts 3, 4, 5 and 8 were up for election, as well as Arlington Independent School District trustees for places 1, 2 and 3.
As of midnight, the race for city council member district 3 will likely go into a runoff election, with Diana Saleh in the lead with 32.16% of the votes, and Nikkie Hunter close behind at 31.50%.
The race for city council member district 4 had Andrew Piel in the lead with 68.58% of the votes.
City council member district 5 saw Rebecca Boxall in the lead with 61.61% of the votes, and Barbara Odom-Wesley led the city council member district 8 race with 76.17% of the votes.
The race for AISD trustee place 1 had Sarah McMurrough in the lead with 51.60% of the votes, while AISD trustee place 2 had Melody Fowler in the lead with 72.11%.
The race for AISD trustee place 3 had Aaron Reich in the lead with 44.32% of the votes and Daphne Jackson close behind with 32.44%.
@ColeKembel