Christine Abasi, psychology and speech communication senior's stutter made her the target of mocking comments. Years later she used her own experiences to contribute toward speech disorder research.
"It hurts like any other issue to be made fun of, but eventually I had to learn that my issue didn't make me less intelligent or less than as anybody else," Abasi said.
She realized that stuttering research is minimal after doing a speech-giving assignment in her communication for educators class during her sophomore year, she said. She wanted to go more in-depth.
Abasi's own speech disorder motivated her to conduct research into it.
Her research connects fields like psychology, biology and communication. Genetic, neurological and motor control are used to explain how research could find possible causes of stuttering, she said.
She also analyzes current therapies that haven't been modified since the '70s.
Abasi's stuttering developed when she was 10 years old, she said. As she got older her stutter increased in severity so she started speech therapy at age 12 until she was 17.
For the first few months of therapy, she resisted treatment. She said she resented that she needed help and didn't follow her speech pathologist's instructions.
"A two or three year old could talk more fluently than I could at 12," she said.
Ashley Montana, Abasi's speech language pathologist, said her former client was unsure how speech therapy could help her during their initial meeting, and the stuttering made it challenging for her to feel confident speaking.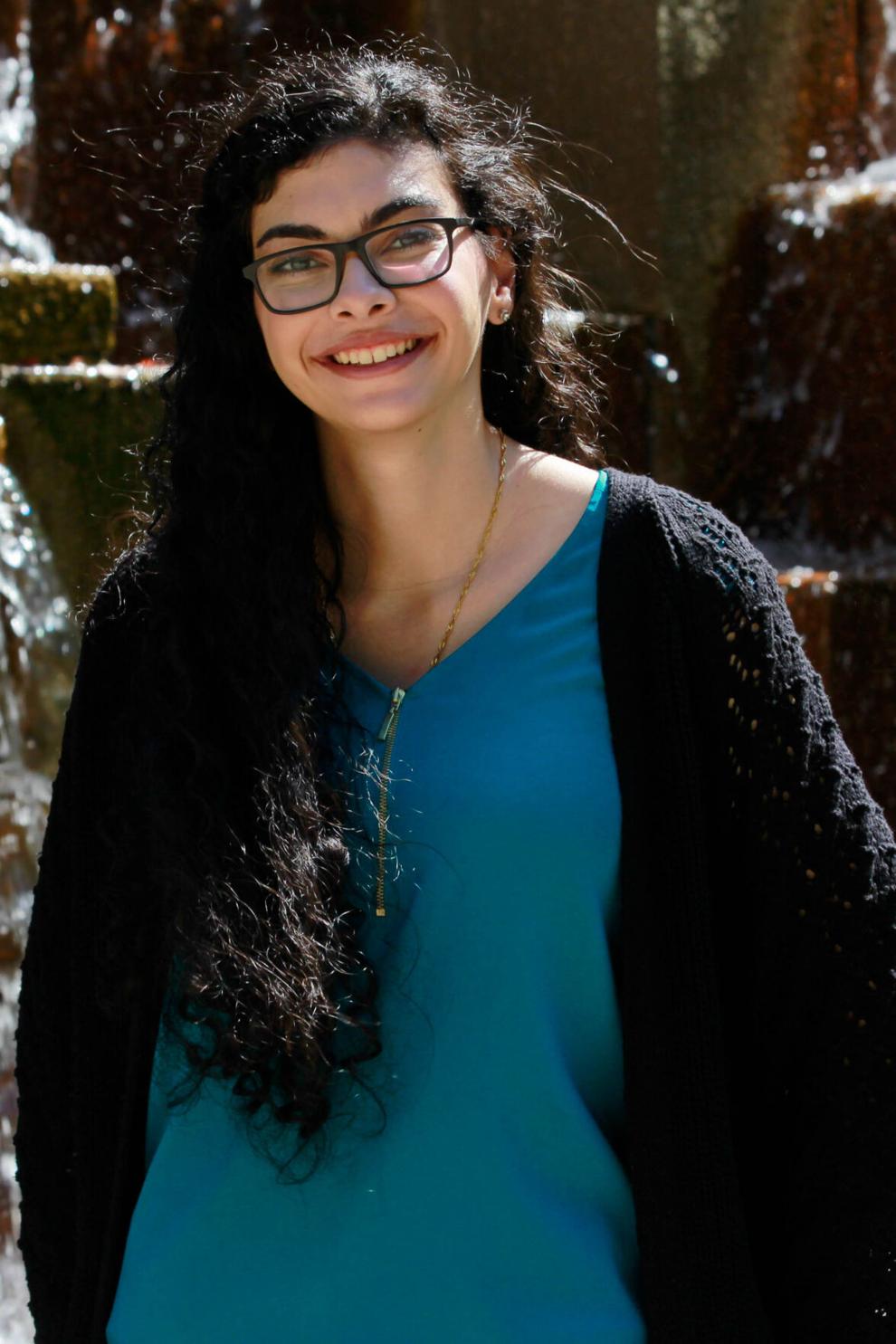 Her fluency improved when she became more comfort- able with her stutter and accepting treatment, Abasi said.
Abasi was a client who was interested in her therapy, so she ap- plied all the modifica tions and strategies to her speech, Montana said.
This helped the now-senior accelerate her progress in therapy.
Seeing Abasi improve and give speeches is heartwarming, she said. The growth of her former client's fluency is inspiring.
"It's just kinda a proud momma moment almost, " Montana said.
There are three different types of stuttering and Abasi has them all.
Repetition is the repeating of sounds or syllables, according to the American Speech Language Hearing Association website. Prolongation is when a sound is extended for a longer time period. Blockage is when an individual's jaw locks up when speaking so no sound comes out.
Abasi was a student in communication lecturer Molly Cummins' communications for educators virtual class last fall. In the class of 12, Abasai always had her camera on and was prepared for class, Cummins said.
"She's somebody who stood out to me as interested in doing the work that it would take or the research that it would take to have a full understanding of something," Cummins said.
Cummins supported Abasi when she wanted to do more in-depth research about stuttering, she said.
Abasi's research concluded there's minimal research regarding the therapies and their effectiveness, Abasi said in a text. In her personal experience, the treatments were effective.
The most surprising thing about her student's work was how it was written with current stuttering knowledge and how there's no recent research on it, she said.
Montana thinks Abasi's research was fantastic and said it's wonderful anytime new research is discovered for the field.
"She's using her physical voice to have a voice in the speech therapy community, especially for other students or other patients who may have stuttering and disfluencies," Montana said.
Cummins said she encourages Abasi to include her story and how it affected her in her research.
When Abasi trips up on her words, some mock her speech. Even in college it will occasionally happen, she said.
"That was more of a personal barrier that I had to get past of not letting people, or not letting what people say to me affect me and actually believe what they say," she said. "Because I'm still just as capable of doing all these things, maybe, if not more."
@MandyHuynh12