UTA's Progressive Student Union held a rally at Levitt Pavilion on Thursday calling for community control of police.
The rally was held on the eve of Juneteenth, the day the last American slaves were freed in Galveston, Texas. The holiday is a day of celebration and remembrance for Black Americans.
Having the group come together with signs and face masks is proof that the fight is still ongoing, said Rick Majumdar, Progessive Student Union vice president.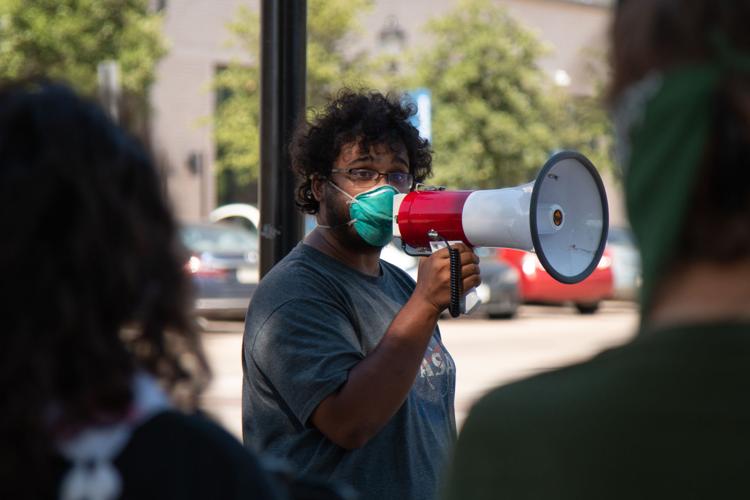 Majumdar said police brutality is fascist and unacceptable.
"We must uproot these fascist elements from our society," he said. "Burn it from the roots so that not a single blade of fascism rises again."
English senior Ebonee Richards Taylor said the group was out to support Black Lives Matter and to oppose police brutality and a system that has wrongfully killed Black men.
As Richards Taylor took the megaphone and introduced herself to the crowd, a shirtless man began talking incoherently over her. The man got in the protester's face in an attempt to start a fight.
Arlington Police Department arrived on the scene and arrested the man as Richards Taylor continued, speaking louder than before.
She said although the man's interruption had made her nervous, she kept speaking because the message and the spirit of the protest were more important.
The group walked into the intersection of Center and Abram streets to take a knee for 8 minutes and 46 seconds, the time Derek Chauvin, former Minneapolis police officer, pressed his knee into George Floyd's neck as he struggled to breathe.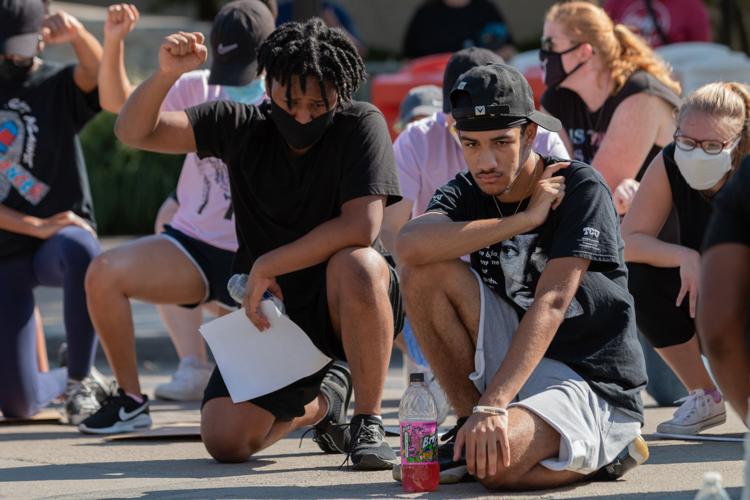 Arlington resident Adara Currie told the crowd the movement was more than just posts on social media and that it doesn't end once it has stopped trending.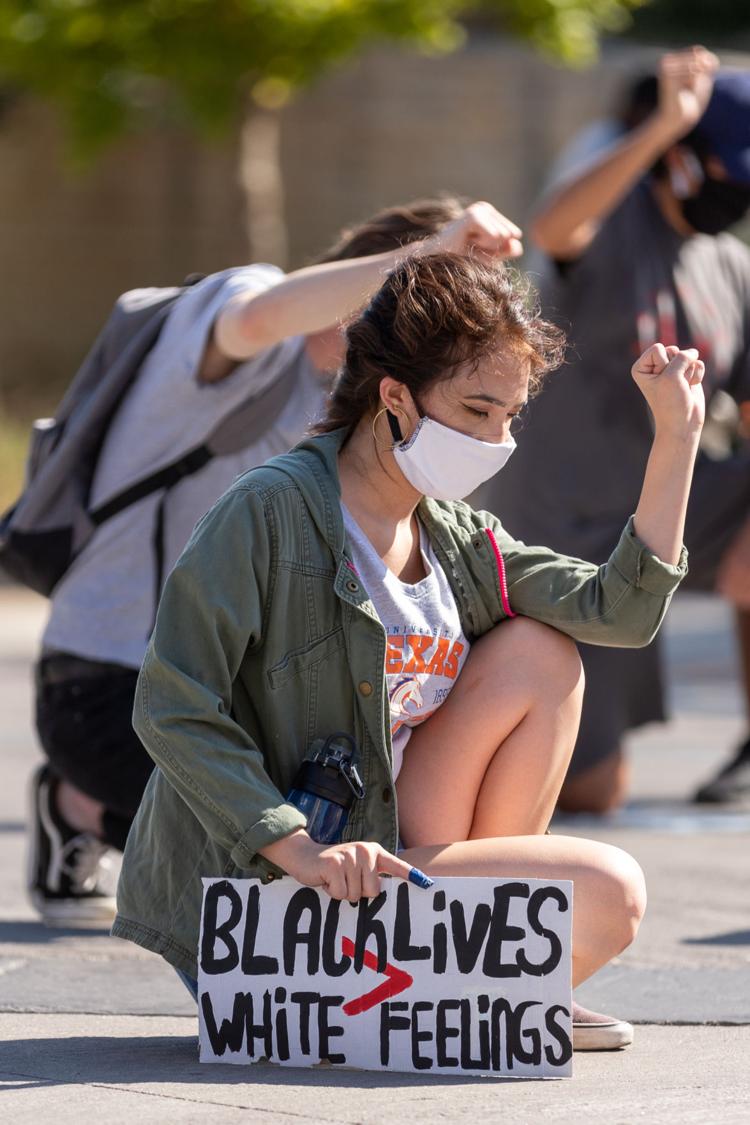 "We are still here. Change has not happened yet," Currie said.
After protesting for weeks as well as working a full-time job, Currie said she was exhausted but she had to keep going.
She called for people to continue to gather and speak up when they see injustice. This includes police officers, who should hold their fellow officers accountable, Currie said.
When an officer is violent toward an unarmed person, other officers should intervene, she said. If those in authority are not held accountable, they feel they can do whatever they want.
"We shouldn't be out here having to fight for equality to be treated like human beings," Currie said.
@megancardona_