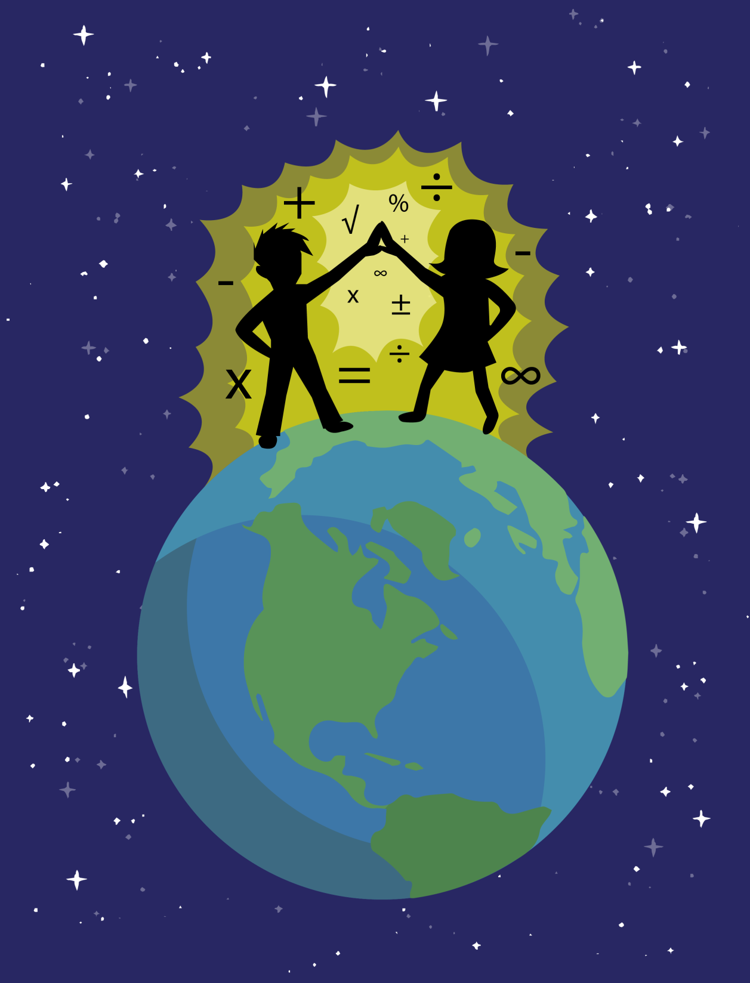 Public relations junior Jean Ambler said he's never enjoyed math.
"Numbers is just — it's a foreign language," he said.
Throughout elementary and high school, he was always a step behind in mastering concepts, he said. He's always had to put in extra work, rereading materials and repeating example problems.
Even then, he said the level of his success would often depend on his instructor.
"Some teachers, I think, teach for math-minded people," Ambler said. "Then some teachers teach for the creatives."
This semester, Ambler took a newly formatted math class that paired elementary statistical analysis with service learning. As part of the class, students volunteered at various locations in Arlington.
Shanna Banda, mathematics learning resource director, and mathematics senior lecturer Alice Lubbe launched a new program this semester that incorporates service learning into a mathematics course.
Banda said the service learning component allows students to directly see how mathematics applies to the real world through hands-on experience with community partners.
"One of the biggest struggles for mathematics in general is students often see a disconnect between the content and how they're going to use that content in the real world," Banda said.
The class partnered with eight businesses in Arlington to volunteer services that would benefit both the students and the community, Banda said. The class worked in groups of 10 all semester, remaining in contact with their community partners throughout to ensure their needs were met.
While gaining math skills, students also gain marketable skills as they learn to communicate with local businesses and work effectively together as a team.
"What we're hoping to see is for the students to engage in the mathematics in a way that they never have before," Banda said. "And hopefully understand it in a way that they've never understood it before."
Ambler said his class group partnered with Via Rideshare to analyze data and see which demographics use the transportation option most frequently. They tried to find connections between factors such as ethnicity, education and salary, he said.
He said he certainly sees himself using statistics in public relations, but he's glad he was able to learn the content through practical application.
"Still don't like math," he said. "But it is what it is."
Communication sophomore Samuel Morrall said he was glad he was able to partner with a local business while learning statistics more engagingly.
Students come to UTA from all over Texas, but many of them stay and live in Arlington after graduation, he said. Those students are going to need jobs, so it's helpful to have connections with Arlington businesses.
"Math and I have had a very interesting relationship," Morrall said. "I'm not bad at it, but it just really depends on the class."
During this class, he said he learned more than just statistics. He learned to work effectively in a large group, network with businesses and communicate information.
Skills like those will help anyone, he said.
Banda said the goal of the service learning component is to help students learn the material more easily. Regardless of major or career destination, everyone needs to know how to analyze statistics and tell when data is sound, she said.
"You need to be an intelligent consumer," she said.
By learning hands-on, students can see how mathematical concepts can apply to the real world, Banda said.
"We don't want to do a project just to do a project," she said. "We want to make sure those students are getting the best out of it that they possibly can get."
Banda said she's proud of the way the program has developed and how the students have taken to the course.
"They've taken ownership of the projects, like it's their baby," Banda said. "It's really coming alive in a way that we hoped it would, but we weren't sure if we expected it would."
@CecilLenzen