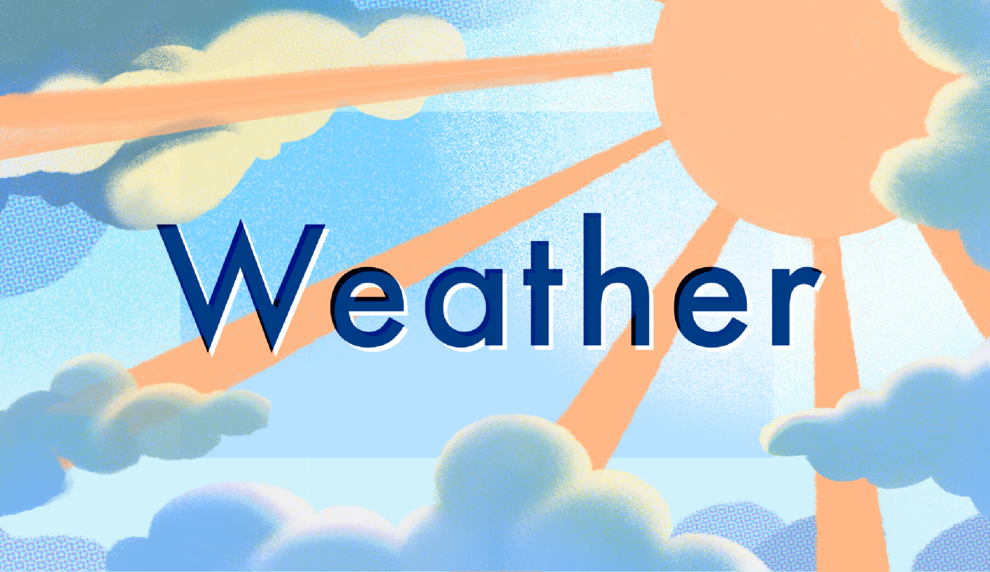 The Metroplex can anticipate dry weather throughout the week after Monday's showers. 
On Monday, the Metroplex experienced rain and thunderstorms throughout the day. There is a chance of morning rain Tuesday with cooler temperatures later in the day. For the rest of the week, mostly sunny days will sit in the 90s.   
"We're probably going to continue to see some rain in the next couple of hours. Along with the rain, we can have some lightning strikes, so it's going to be storms," said Juan Hernandez, National Weather Service meteorologist.
Wednesday and Thursday are predicted to see highs of about 92 degrees, Hernandez said. Friday and the weekend are predicted to see highs in the low 90s.
 Due to humidity, temperatures may feel like the high 90s to low 100s.  
Hernandez recommends wearing light clothing such as short sleeves and shorts as this is what the Metroplex will be expecting all summer.
@TaylorAC13