In recent weeks, memorials depicting slave traders, racists and Confederate soldiers have been subjected to hard criticism as the country enters its fourth straight week of protests against systemic racial injustice.
Statues have been vandalized, torn down and have undergone votes for removal in cities such as Fort Worth and Dallas. UTA's campus is no exception to the controversy.
In the past, the Progressive Student Union has called for the removal of the E.H. Hereford bust in the University Center, claiming the former university president fostered a campus culture of racial intolerance.
Rick Majumdar, Progressive Student Union vice president, said erasure of Confederate, colonizer and slave owner statues is extremely important.
Defending the subjects of these monuments as "people of their time" ignores the fact that their ideals live on, he said.
"The ones who worship these statues are perpetuating the hate and the violence even today," Majumdar said.
While calls to remove the statues have been met with some praise, others argue their removal erases history.
Senate Majority Leader Mitch McConnell said on June 16 that while he supports renaming U.S. military installations if they are named after Confederate leaders, he opposes taking down Confederate statues from the Capitol. McConnell said to do so would be to "airbrush" the Capitol, scrubbing out anyone connected to slavery.
This isn't the first time since these statues were erected that there's been debate whether to take them down.
In September of 2017, a statue of Confederate general Robert E. Lee was removed from Oak Lawn Park in Dallas and stored at Hensley Field. On May 22, 2019, Dallas City Council voted 11-4 to declare the statue "surplus property," and it was sold on June 5, 2019, for $1.435 million at an online auction.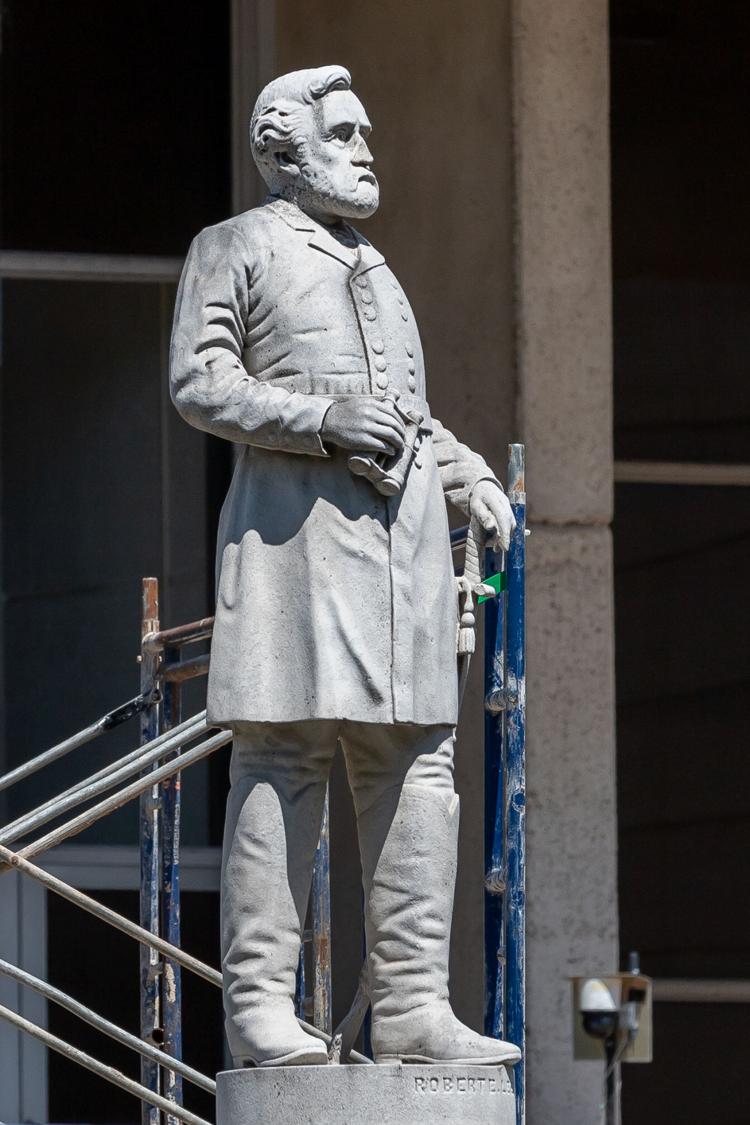 The Lee statue was commissioned by the Dallas Southern Memorial Association and dedicated in 1936.
History professor Stephen Maizlish said most Confederate statues were not set up directly after the Civil War but were instead erected during the time of Jim Crow segregation.
Maizlish specializes in the history of the Civil War and Reconstruction.
The Civil War took place from 1861 to 1865, and Jim Crow segregation endured from 1877 to the mid-1960s.
Maizlish said these Confederate statues were erected during a time of intense white supremacy and racial strife.
A statue is a glorification of an aspect of history, he said. It honors a part of history but is not history itself.
On June 13, a state appeals court approved the Dallas City Council's request to remove the Confederate War Memorial from Pioneer Park for archival storage. The memorial was dedicated in 1897 by the Daughters of the Confederacy.
On June 9, Tarrant County voted 4-0 to take down another marker dedicated to Confederate war soldiers and their descendants. The marker, previously located outside the Tarrant County Courthouse, was removed on June 13.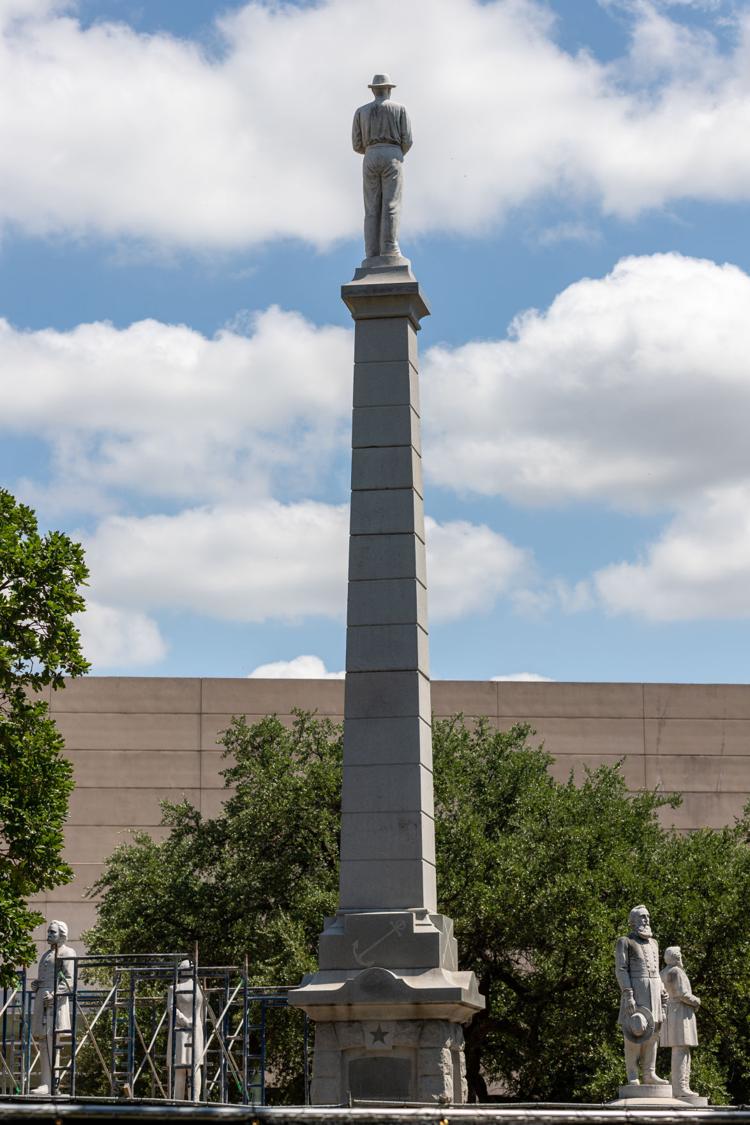 Erected in 1953, it was paid for by the United Daughters of the Confederacy.
"Taking a statue down doesn't remove the history," Maizlish said. "It just makes a statement that that's not the part of history that the community wants to glorify."
History professor Christopher Morris said statues aren't necessary to remember history. There are plenty of historical moments not commemorated with statues that still get remembered.
Morris specializes in U.S. history and the American South.
"If you want to remember history, take a history class, read a book, go to a museum," Morris said. "There's no history in a statue."
While Confederate statues are not suitable memorials to the history of the Civil War, battlefields are, he said. Places like Vicksburg and Gettysburg National Military parks serve an important role in educating people on the Civil War.
Confederate statues erected during the time of Jim Crow were not put up to remember the Civil War, Morris said. The people who funded the statues were trying to demonstrate that, by supporting segregation and its violent enforcement, they were continuing the fight of the Civil War.
By keeping these statues up, it sends the message that the community still supports white supremacy, racial injustice and the values of slave owners, he said.
@megancardona_