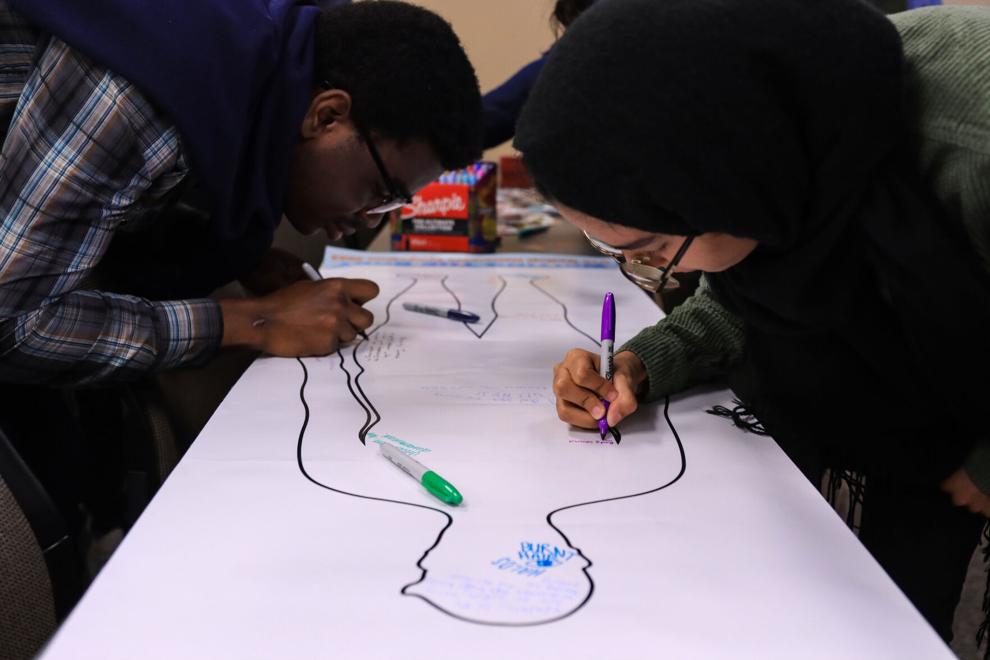 The Mavericks for Medical Humanities organization held its third annual symposium Monday through Wednesday in the College of Business Building, complete with lectures, activities and food.
Eman Khan, post-bachelor pre-med student and director of events for the Mavericks for Medical Humanities, said the student organization is open to all majors, since health care affects everyone. The club wanted to host events that not only impacted their bubble, but the entire campus.
The first symposium was held virtually during the pandemic, the second one was an all-day event on the sixth floor of the Central Library and this third one was held in room 239 of the College of Business Building over three days.
The first event Monday featured Eli Shupe, assistant professor in the Department of Philosophy and Humanities, who held a poetry workshop titled "Writing the Body." She presented poems about people describing their bodies and feelings before guiding guests into the next activity. Attendees wrote metaphors about the body on a blank outline of the human body.
Public health senior Sameera Banafe said she learned a lot about writing poetry and how to relate it to medical communities. She said her biggest takeaway from the events she attended was seeing how patients express themselves, which helps health care providers gain more insight into how a patient is feeling.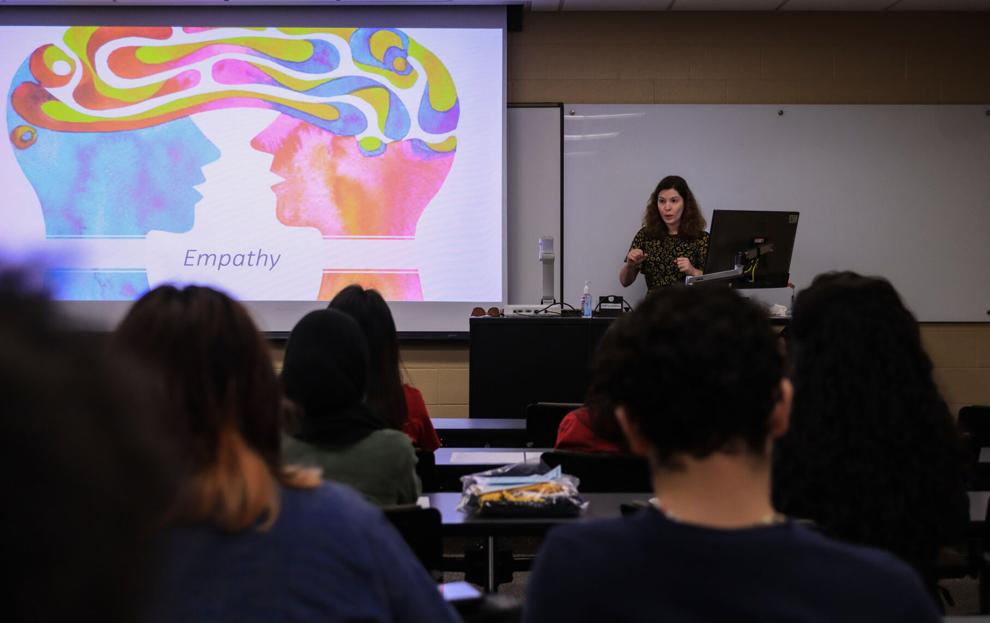 The second event Tuesday hosted the University of Texas Southwestern Medical Center's organization, the Medical Humanities Interest Group. The group presented the poem "The Death of Fred Clifton" and had guests break into small groups to discuss specific questions around it. Attendees then engaged in a writing exercise and were asked to share out loud.
They also held a panel about how humanities influences their experiences in medical school, then took questions from guests after.
Biology senior Cami Henyan said she attended the event to hear the perspectives of the Medical Humanities Interest Group and how they run their magazine Scope, a publication by UT Southwestern.
Being a part of the board for Stimulus: A Medical Humanities Journal, she said she is passionate about the publication and hopes to continue her work with them.
"I have, through Stimulus, come to have a passion for the combination and the intersection of medicine and humanities, and focusing on the human experience," Henyan said. "Not just the patient and the hard science behind it."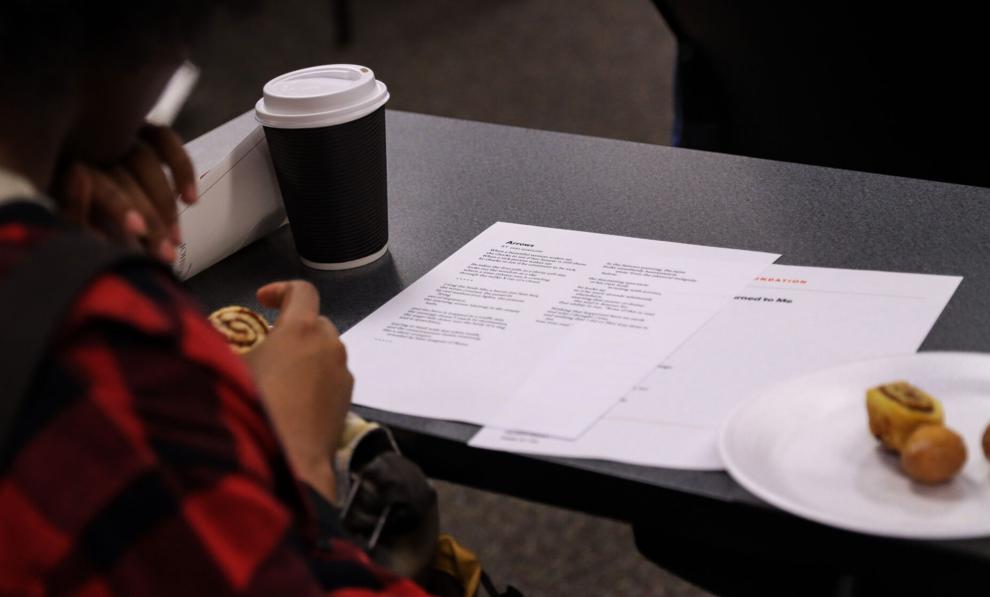 Wednesday's event wrapped things up with Michael McShane, adjunct assistant professor for the Department of Philosophy and Humanities, giving a lecture titled "How René Descartes Invented the Modern World and Modern Medicine." Descartes was a French philosopher and scientist.
McShane discussed Descartes' influence in the scientific method and how he is a prime example of the merging of philosophy and medicine. The floor then opened for questions and debates.
Each event had a lunch and mixer for speakers and guests as well as giveaways. To make it more accessible, the events were live-streamed and recorded.
"I would say it was successful because I love that 'aha' moment on people's faces, or when they leave, they're like, 'I never thought about this before,'" Khan said. "There's a lot of curiosity about medical humanities."
@hjgarcia0