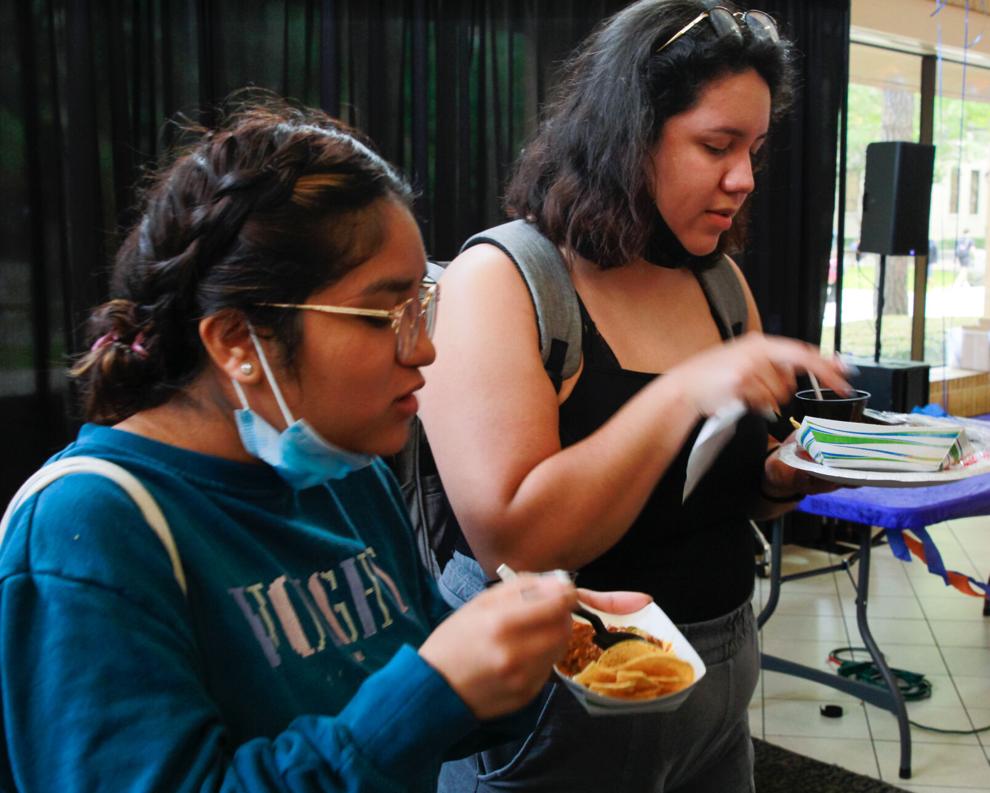 Decorated with orange and blue tables and balloons, the Palo Duro Lounge was filled with the smell of spices, cheese and warm slow cookers from noon to 1 p.m. during Homecoming's Chili Cook-Off on Wednesday.
People walked from table to table tasting different chili made by various organizations, departments, students and faculty across campus.
Students brought their best chili to compete for first place.
The Chili Cook-Off is a homecoming tradition that's been at UTA since 2007, according to previous Shorthorn reporting.
Durl Rather, Campus Recreation associate director, said 12 teams competed this year, fewer than in previous years, but said he was excited to hold the event again after not having it last year.
All 12 teams were judged to determine who would make the final cut, said Rather.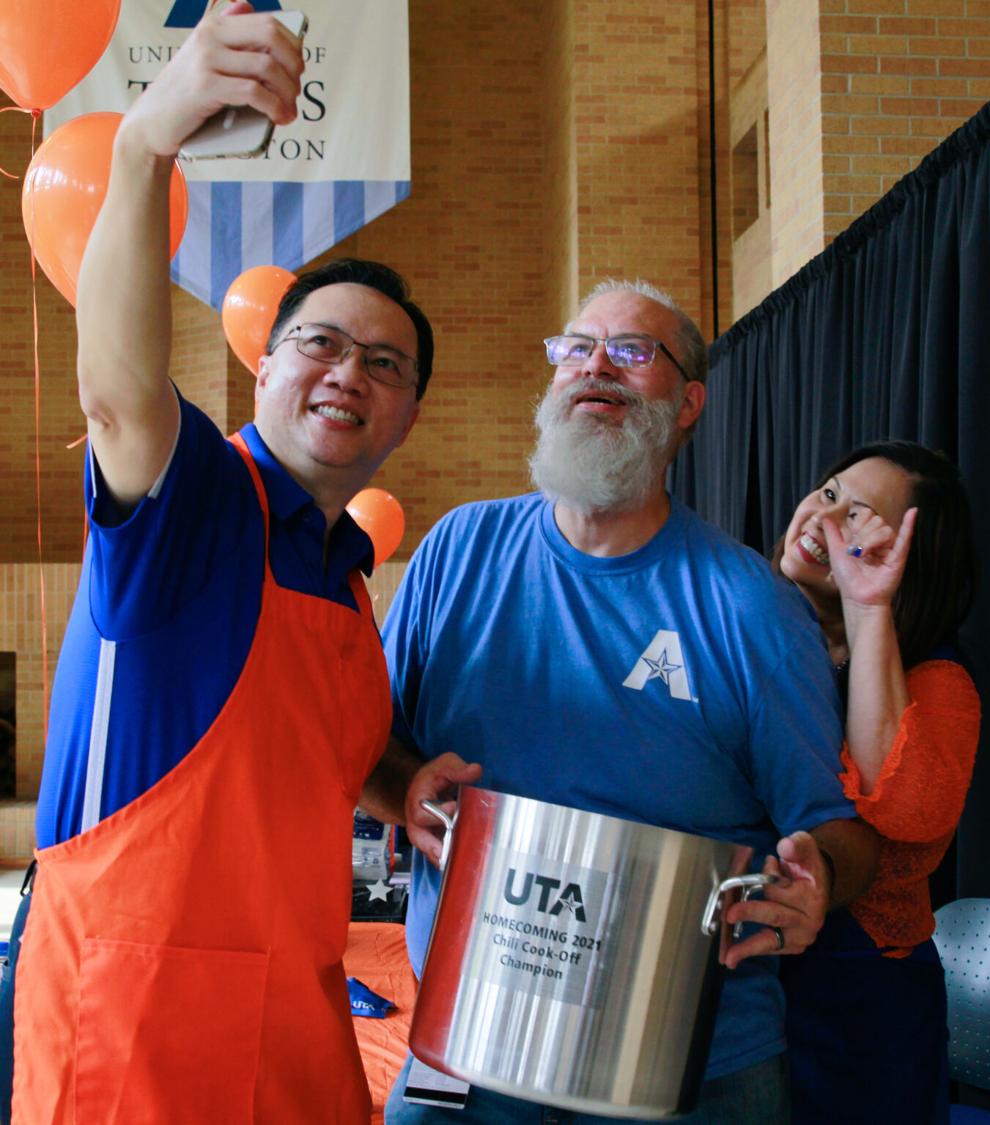 The four finalists were EXCEL Campus Activities, UTA Ambassadors, operational security manager Matthew Campbell and Campus Recreation. After the finalists were selected, seven judges determined the winner of the cook-off based on aroma, texture, flavor, heat and appearance.
Campbell won first place in the Chili Cook-off and took home the silver UTA chili pot.
He said he's cooked chili since he was kid and has been in chili contests in Nebraska, Oklahoma and Texas, but he never participated in the UTA chili cook-off before.
Campbell grew up in Nebraska, where chili was prepared differently, he said. He said his family was shocked when he began to put chili powder in his chili.
"It was a scandal that I was making spicy chili, but that's kind of when it started," Campbell said.
The chili took more than 10 hours to prepare, Campbell said. He said he started Tuesday afternoon and finished the morning of the contest.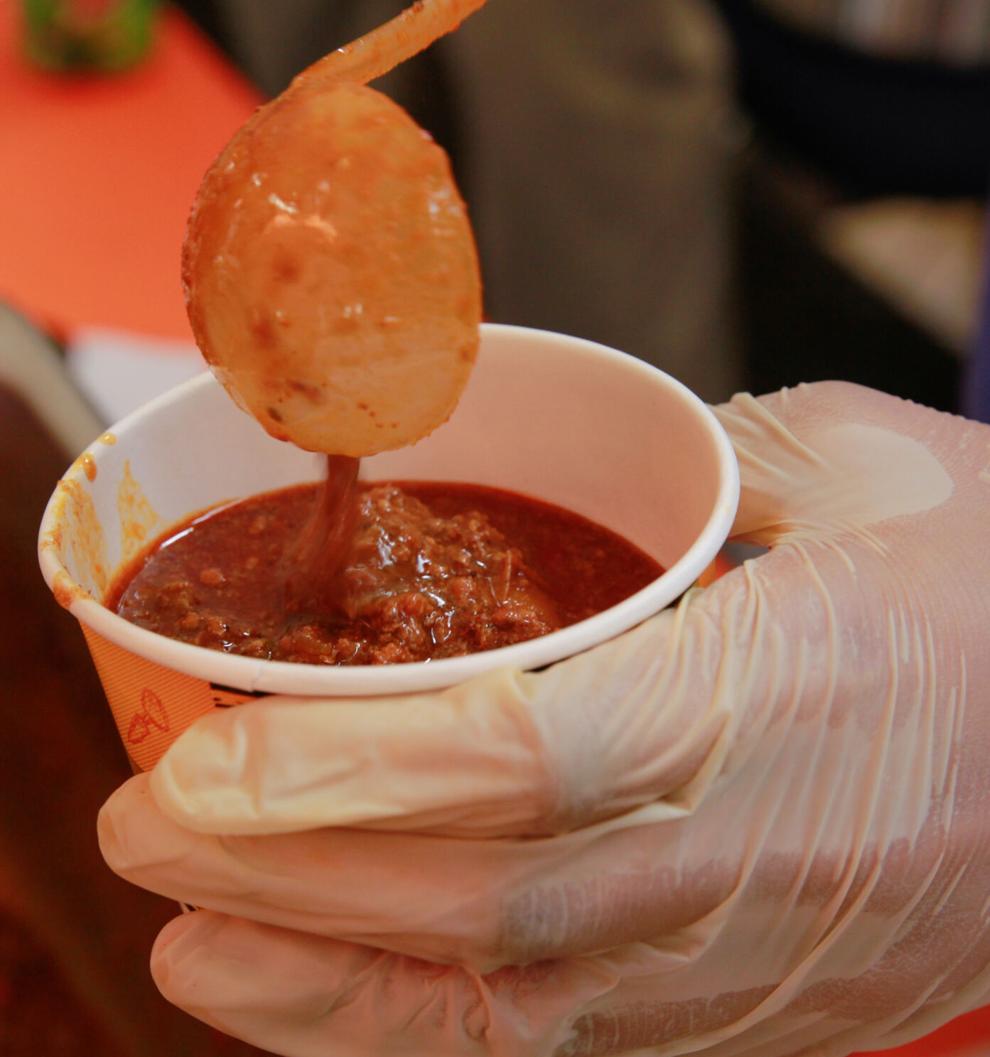 Public relations senior Karla Meneses and Morgan Hargrove, Park Place property manager, said they both entered the contest for the first time this year.
They started the process at 6 p.m. Tuesday, both uncertain where to begin. They watched YouTube videos for guidance since they'd never made chili before and didn't finish until after midnight.
Meneses said she enjoyed being able to make her own chili.
"Everyone's is different, and everyone's is good," Meneses said. "You can really taste different backgrounds in everyone's [chili]."
Alumni Ana Pina set up a table for the event with her Wake the Dead Chili. Her table had a photo of her grandmother who passed away a year ago along with skulls and flowers to represent an ofrenda — an altar for Día de los Muertos.
She said it was her first time cooking chili for people other than her family and friends. The warm meal was intended to honor her grandmother with Mexican spices she taught her to cook with.
Meneses said it felt good to have the homecoming events back. Meneses and Hargrove said they look forward to going to next year's cook-off.
Chili is a comfort food, Campbell said.
"It just warms your whole belly when you eat chili," Campbell said. "It just warms you up inside."
@lillianjuarez_