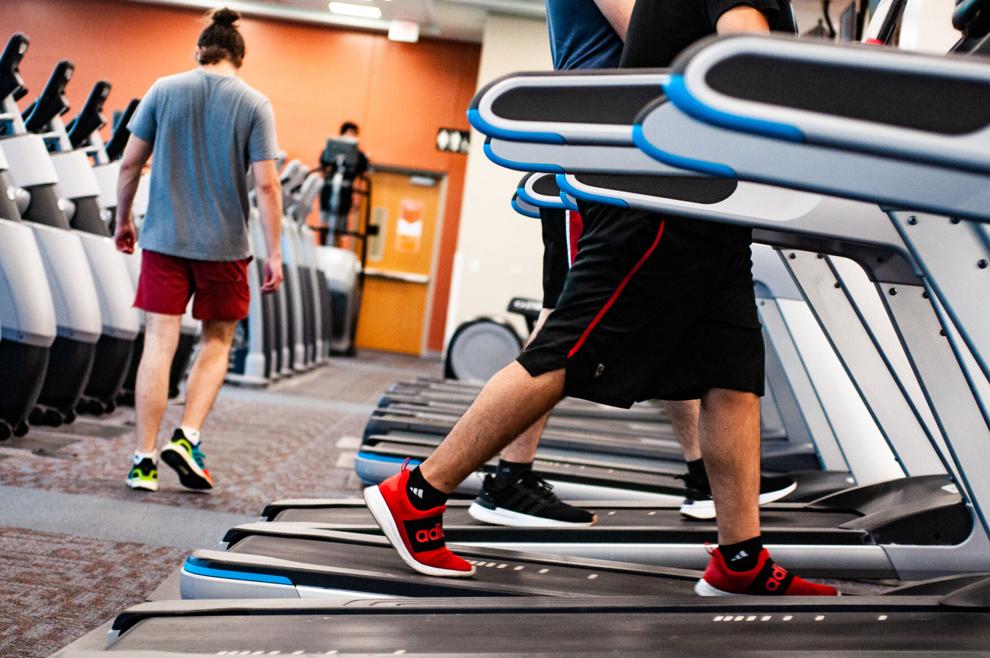 The Maverick Activities Center will receive renovations to its fitness area, with new flooring and equipment en route for summer.
The MAC fitness and weight area will be closed May 13 to July 9. Campus Recreation director Dax Kuykendall said the whole upstairs flooring, which is about 25,000 square feet, in the fitness and cardio center is being replaced. The new equipment includes items such as Olympic-style benches, dumbbell racks, barbell racks and more.
While they are excited about the renovations, they also recognize it's inconveniencing their users, he said. With that in mind, they're trying to minimize the impact. The whole building won't close throughout the renovations, only the fitness center and elevated track, Kuykendall said. The basketball courts, indoor soccer gym, billiards room and cycle studio will remain open.
"We will be taking down quite a bit of equipment from the fitness center floor and placing it in the back gymnasium of the MAC," he said.
This includes strength and cardio equipment for students who want to use them. The project is estimated to cost upward of $800,000 between the flooring and equipment.
The facility opened in 2007 and has a lot of its original components, including the floor in the fitness center.
This year was the first year the university was not paying a debt service for MAC facilities that they've had since the building was built, he said. It had an increase in the available budget, and took the opportunity to do the major project.
"We're at a point where we really need to start making improvements where we're able to, major improvements really, to continue the longevity of the space," Kuykendall said.
He said students today deserve the same experiences that students 16 years ago had when the MAC opened.
"For any students that might not be here for the summertime and come back in the fall, they'll be shocked at how fantastic the new space is going to look," Kaykendall said.
@PMalkomes