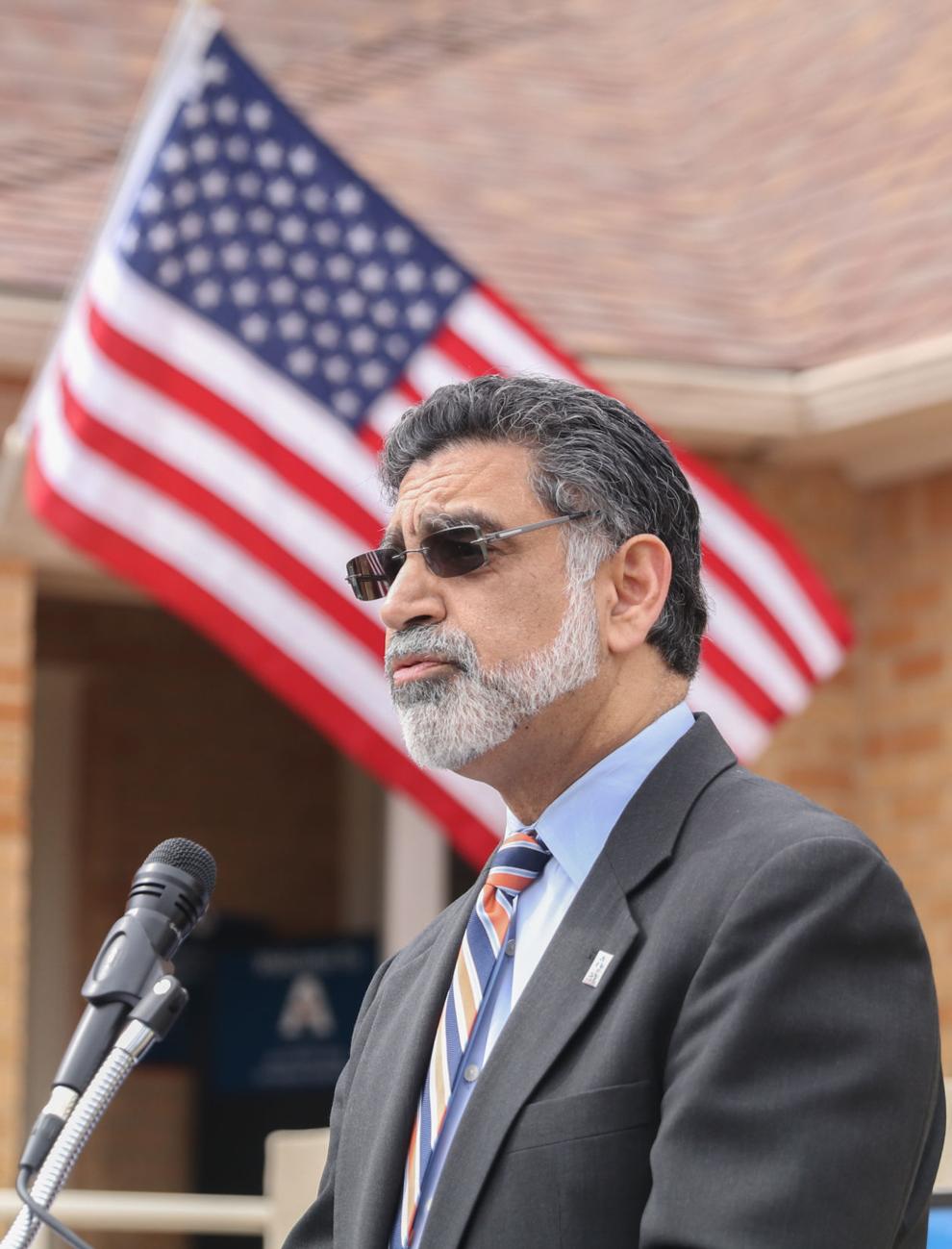 President Vistasp Karbhari was one of seven candidates to meet in person with the presidential search committee at the University of Central Florida on Thursday. This follows a day after Karbhari announced his resignation effective Aug. 31, according to a previous Shorthorn article.
Wearing a yellow pin emblazoned with the university's fight song "Charge On," Karbhari expressed to the committee what a tremendous opportunity it was to be considered for the position.
"It's a risk for a sitting president to come and say, 'I want to go and try and go to another university,'" he said.
The opportunities at the University of Central Florida, the integration of the students and faculty and the forward-looking vision have him completely committed to making the move, he said.
In his opening speech, Karbhari also acknowledged the lawsuit filed by Deborah Robinson, former vice president for institutional advancement. Robinson filed a lawsuit against the university for over $200,000 following her termination in 2019, claiming she was subjected to bullying and threats of termination by Karbhari, according to a previous Shorthorn article.
He said that universities get sued for a variety of factors, and people get upset because they are being asked to leave. He said it is up to the president to make difficult decisions, but they have to be made for the entire university.
"What you don't hear about later is when most of these lawsuits are actually dismissed because they have no basis," Karbhari said. "I can absolutely, unequivocally tell you that this one has no basis."
Karbhari said that while he's read a lot about the University of Central Florida, he needs to meet people on campus and listen to them in order to understand what needs improvement.
Throughout his interview, Karbhari addressed ways to improve diversity, philanthropy and athletics.
The search committee will recommend candidates to the university's board of trustees, and finalists will return to campus after spring break for open forums and campus visits, according to a university press release.
@megancardona_