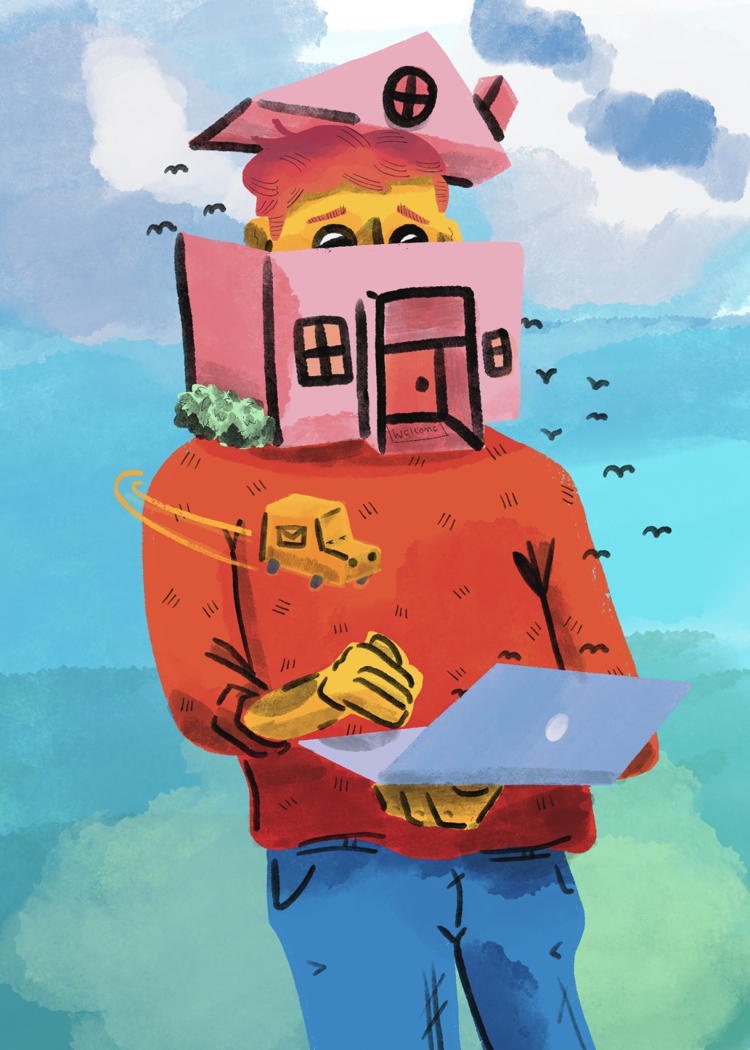 As a child, interior design senior Aline Dolisy constantly had a feeling that something was wrong with her lungs.
"Ever since I was a little girl, I could never run like the others," Dolisy said. "I always just couldn't keep up."
In 2018, now in college, her health worsened as she would frequently get sick with bronchitis.
By the time she went home for fall break, Dolisy had 10 different doctors and was later diagnosed with pulmonary embolism.
"If I had waited a month later, there would have been greater chance for worse consequences or even death," she said. "I'm very lucky to be alive right now."
Pulmonary embolism is caused by blood clots, and symptoms include shortness of breath, chest pain and cough. She had two blood clots, one in each lung, and now has no lung function where the blood clots once were.
"I couldn't breathe. I hadn't exercised in over a year at that point," Dolisy said. "Walking to class was so — it was just impossible for me, and my doctors, they didn't have answers."
As more COVID-19 cases were confirmed and social distancing guidelines began to be enforced, those with a higher risk of infection, like Dolisy, or complications from the virus stopped leaving their homes — even for essentials like food.
There is currently limited information regarding risk factors when it comes to COVID-19, said Dr. Cynthia Simmons, Public Health Authority for the city of Arlington.
However, based on current information people of any age with serious underlying medical conditions are at higher risk for severe illness from the virus — particularly if they're not well controlled, Simmons said.
Underlying medical conditions can include lung diseases, heart conditions, people who are immunocompromised, diabetes and bone marrow or organ transplant patients, among other things.
Because COVID-19 is a respiratory illness, Dolisy said the outcome of an infection could be bad.
For people at higher risk of severe illness, Simmons said they need to stay home as much as possible and limit any interaction with other people.
Since the peak of the coronavirus outbreak, Dolisy has not left her home.
"We're very, very careful about what we even let into our house," she said. "If we get an Amazon package or groceries, we're sure to disinfect everything properly."
Similar to Dolisy's current situation, nursing freshman Mandra Rannulu said she's been in a bubble for two months. She hasn't stepped foot outside or gone to any stores.
Rannulu is immunocompromised because of ulcerative colitis, a rare, chronic condition that causes inflammation in the digestive tract. Symptoms of ulcerative colitis can include abdominal pain, cramps and bloody diarrhea.
Rannulu said she's had ulcerative colitis since she was 5 years old, which destroys her large intestine.
"It took up basically all my life," she said. "It ruined a lot of things for me, ulcerative colitis. The symptoms of it are not pretty, and I've never really had a normal life because of it."
Part of her treatment includes taking Remicade, which is a chemotherapy infusion. The Remicade lowers Rannulu's immunity, making her unsafe to the world, especially now with COVID-19, she said.
"It does lower my immunity, which is awful, but basically I'm kind of picking my poison," she said. "I have to take it, or I will go relapse really badly."
Although she can't leave her house, Rannulu said her family has provided her with support these last few months. Anything she needs, they make sure she has.
Simmons said it's important that vulnerable groups to the virus utilize friends and family to help them bring things they might need, like food and medications.
She also encourages subset populations, like immunocompromised people, to utilize drive-thru testing that the city of Arlington is currently administering for Tarrant County residents.
"We're really looking to serve — through this testing center — people that might not otherwise have access," Simmons said.
As for getting back to normalcy, both Dolisy and Rannulu do not feel safe going out in public until there are stable prevention measures or a vaccine.
Rannulu wants others to be aware that COVID-19 affects everyone. People should stay inside and follow proper guidelines to keep others safe, she said.
"I'm a 19-year-old, I have a full life ahead of me," Rannulu said. "I haven't even completed a quarter of it yet, and I deserve a chance to live too."
@daisygarciac