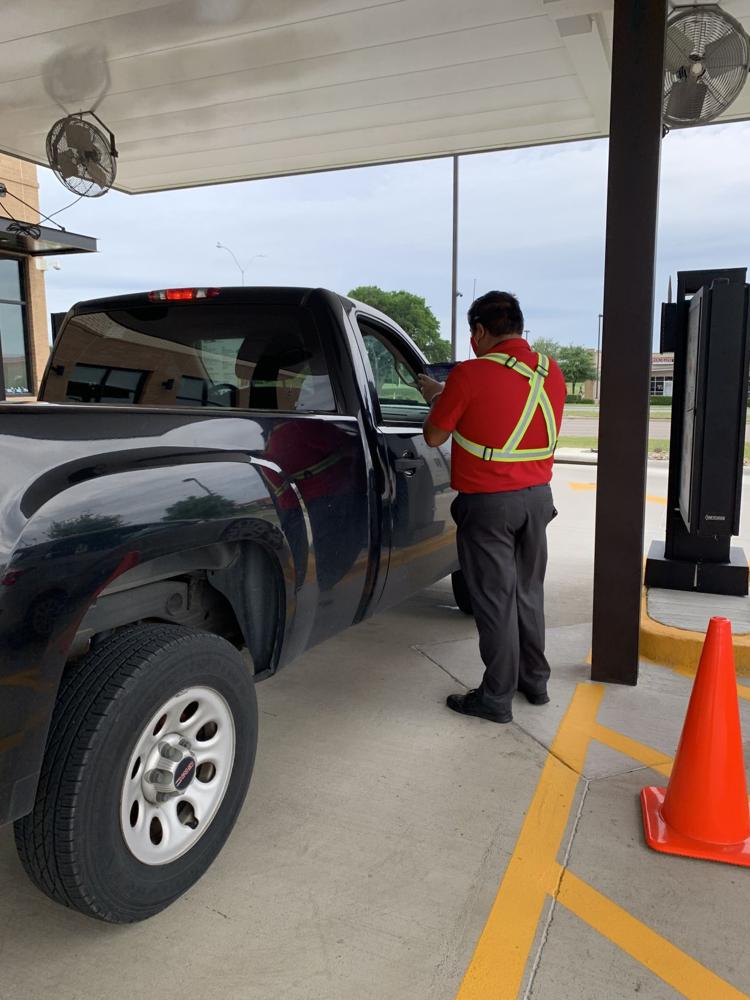 Alex Rojas, broadcasting and advertising senior, worked at AMC Theatres before COVID-19 furloughs occurred. Now, she is focused on improving her skills through her classwork and side gig.
Before Rojas was furloughed, she asked her boss to give her additional work hours for the week after spring break. Then she found out that AMC Theatres was closing its doors because of the pandemic.
With stay-at-home orders closing down nonessential businesses and only allowing essential businesses to remain open, multiple students were left without jobs, while others worked every day despite the coronavirus pandemic.
Rojas started working at Albertsons before deciding not to work at all.
She later realized that she didn't need to worry about another job since her father continued to work from home. She was also concerned about bringing the virus home since her mother has a medical condition.
"I don't live on my own," she said. "I'm fortunate in that regard to where [my parents] are not too worried about it, so I just decided, 'Okay, school's important, I need to kind of use this time to work on some skills.'"
To keep busy, she decided to help a friend create a website and learn valuable skills.
"The first week, like, not going out and working was a little weird," Rojas said. "I was really on the fence about going back out and working, but ultimately, you know, I came to the realization that it's better to just stay home."
For Joel Cueto, public relations and journalism junior, he had no option but to keep working in order to pay his tuition and bills. He works five days out of the week at his local Chick-fil-A.
Although his boss made work optional, he decided to continue working.
Cueto said they have been taking social distancing measures amid the pandemic.
Despite Gov. Greg Abbott allowing restaurants to reopen at 25% capacity, the restaurant hasn't decided to reopen its dining area and continues to serve drive-thru orders and contactless curbside pickup.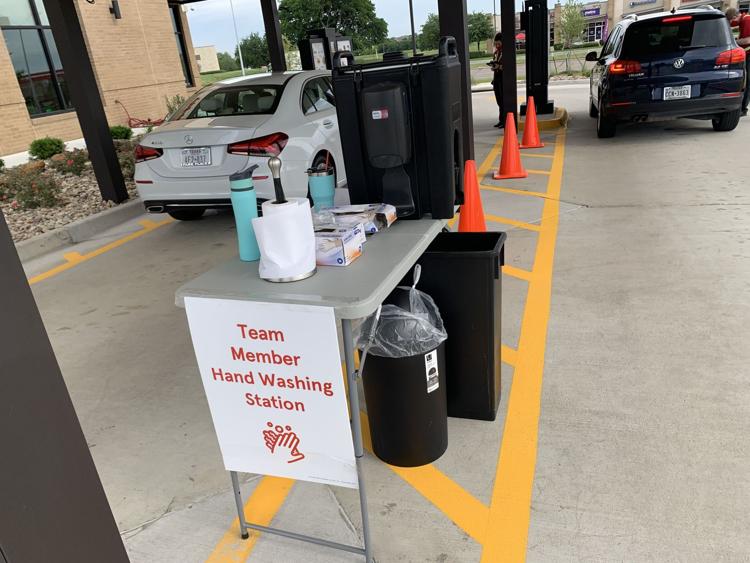 While at work, Cueto wears gloves, masks and only takes orders from the passenger's side of a vehicle. If there is more than one person in the vehicle, he makes sure to stand seven feet away while taking their order.
"We have had some people who don't want to listen and what we just tell them is that we can't take their order or we can't help them," Cueto said.
He is also required to wash his hands and wipe down surfaces every 30-minutes at a hand washing station that is located by the drive-thru lanes. His temperature is also taken every day before he clocks in.
Cueto said he has noticed drivers being cautious as well, whether that be wearing their own masks or keeping hand sanitizer in their vehicle.
Before entering his home after work, Cueto said he makes sure to remove and wipe down any item of clothing, like his face mask or gloves, in order to prevent the spread of germs.
Cueto said the quicker the number of deaths decreases, the quicker everyone can go back to their regular routine.
"There's not really much you can do, but I don't want people to get sick," he said. "I don't want to get sick."
Public health sophomore Alexandria Cameron worked at Chipotle before the pandemic. Now, she moved back to Houston and started working at H-E-B.
Cameron works curbside at H-E-B from Thursday to Sunday while also balancing school work.
She has to wear a face mask and gloves during her shifts. When returning home, she makes sure her hands are clean and doesn't touch her face.
"As much as my face mask protects me, it also protects me even more when I'm in contact with somebody who's also wearing a mask," Cameron said.
She said the job can be exhausting because she is always on her feet, but the pay is good.
"My body is tired every time I come home, whether it's a six-hour shift or maybe an eight-hour shift," Cameron said.
@Angie_Perez99