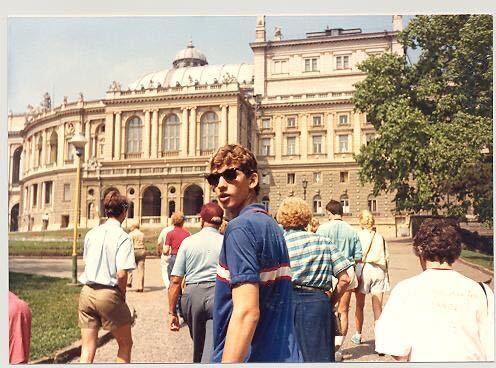 Kit Wilson, environmental science and German junior, was devastated after being informed that summer study abroad programs were canceled.
Wilson wanted to go to Germany to complete some classes so she could graduate on time while also getting the chance to experience life in another country.
"I've been really excited for it, and then in a moment, it was just ripped away," Wilson said. "I was really devastated."
Amid the COVID-19 pandemic, UTA canceled all university-sponsored international travel, including summer study abroad trips. The Study Abroad Office organizes each program, while the Charles T. McDowell Center for Critical Languages and Area Studies provides grants to students.
UTA continues to monitor the situation globally and will follow the guidance of the UT System, State Department and Centers for Disease Control and Prevention regarding fall programs, Study Abroad director Kelli Anderson said in an email.
Wilson said she has yet to find out if she received the scholarship, but the center informed her that the application would be saved for next year.
"I understand the necessity for [the cancellations]. I'd rather be safe than sorry, and I know there are bigger things in the world going on," Wilson said.
Scholarship applicants will be given top priority if they apply again for a future date or similar program, McDowell Center director Lonny Harrison said.
Study abroad will have to stay on hold until a better opportunity to assess if international travel will be safe to resume, Harrison said.
The pandemic is extremely unfortunate in terms of consequences for health and well-being alongside the economic fallout, Harrison said.
"We have no way of knowing yet at what point international travel will be safe to resume," Harrison said.
Mark Cichock, former McDowell Center director, said once international travel does eventually resume, students will continue to gain the competitive edge that study abroad provides for them.
"[Students] always use those study abroad opportunities largely to their best advantages," he said. "They always came back with memories, with ideas, with concepts that they might not have gotten if they had not gone abroad."
@david___a23