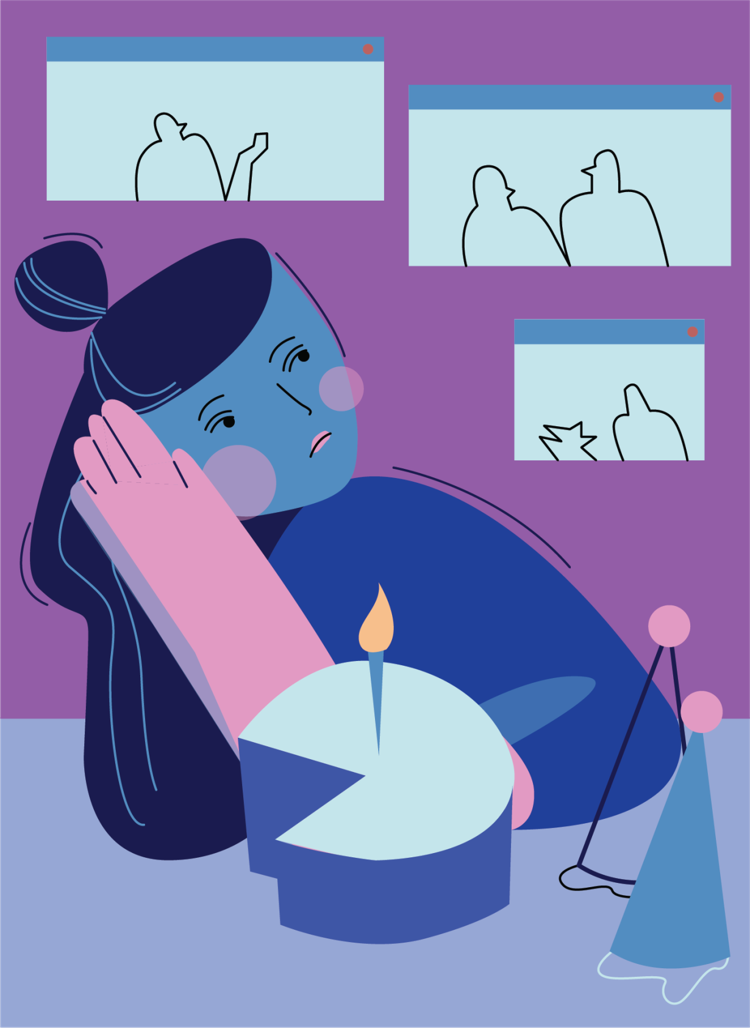 Nursing junior Ashley Lee had planned a whole weekend celebration including a "Sunday Funday" brunch for her 25th birthday on March 22, but she was forced to change her plans due to the COVID-19 outbreak.
However, Lee isn't alone in her birthday modifications; parties and other social gatherings look a little different during this time since stay-at-home orders and social distancing have been enforced.
Initially, Lee was upset because she's accomplished a lot in 25 years, such as getting into nursing school, and those accomplishments deserve to be celebrated, she said in an email. However, she ended up still having fun with only a small get together.
"I actually ended up having a lot of fun with a few friends," she said. "It turned out to be amazing."
Although she always does fun simple things for her birthday, Lee said she's definitely going to redo her celebration when things go back to normal. She said the redo celebration would be something similar to her original plans but on a smaller scale because money is tight for a lot of her friends due to the pandemic.
However, she said the small get together she had to celebrate has humbled her in knowing small things can be lots of fun.
Biology postbaccalaureate student Jaquada Luther also had a new birthday experience. Luther turned 26 years old on April 21, and she made her first crab boil from a recipe she found on YouTube to celebrate.
Luther said the experience was good because it gave her something different to do.
Usually, her fiance plans a surprise. Last year he took her to the Reunion Tower and proposed, she said in an email. This year, the two drove around Arlington and Fort Worth for three hours and found two bags of blue crabs, which her mom used to use when she was growing up.
Luther said him doing that meant a lot to her. Though it took a long time, she enjoyed spending time with him driving around.
This year, she focused on doing well in her classes. Luther said she got exactly what she wanted: birthday money and an A on her organic chemistry exam.
Kailyn Thibodeaux, 20-year-old biomedical engineering sophomore, celebrated her birthday a month before Luther, on March 21. She typically celebrates with her close friends, but she couldn't do that this year, Thibodeaux said in an email.
She regrets not doing anything special during spring break before everything shut down. Next year, she plans to rent an escape room or go to brunch or a comedy show to celebrate.
"I got to enjoy it with my mom which is something I didn't do last year, so it was still somewhat special," she said. "I just wish I could have explored the city and done something outside with people."
@xo_alexiisss