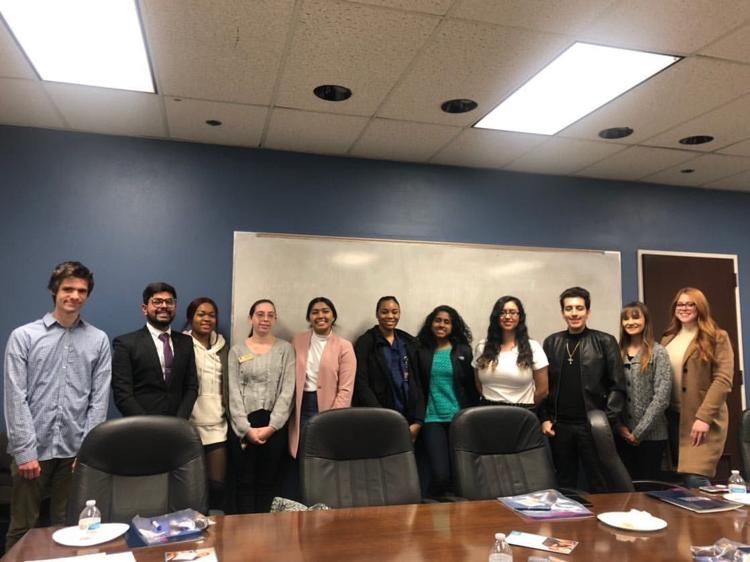 Biology junior Warda Ashraf transferred to UTA and was looking for an organization within her college to join when she found the Science Constituency Council.
Ashraf said she wanted to be a part of an organization where she could come out of her comfort zone and volunteer.
The Science Constituency Council is part of the Assembly of College Councils, a committee that conducts meetings between the 10 constituency councils at UTA and Student Government.
Mitul Kachhla, Student Body vice president, said part of his role is conferring with each constituency council to address the problems faced by students in their respective colleges.
Student Government allocates a budget for the constituency council meetings, and councils that attend regularly can get funding, Kachhla said.
The meetings started with four councils a year ago, including the Honors College, Engineering, Education and Business councils. Currently, there are seven councils with 14 active members.
The School of Social Work, the College of Architecture, Planning and Public Affairs and the University constituency councils have not formed yet this semester, Kachhla said.
Three new constituency councils are involved with the committee as of last semester, including both the Science and the Nursing and Health Innovation constituency councils, Kachhla said. The Liberal Arts Constituency Council joined this semester.
The current co-presidents brought the Science Constituency Council back to life after about a yearlong break, said Devina Devagharan, public relations and webmaster for the Science Constituency Council.
There are many organizations specialized for pre-med or physics in the College of Science, but the constituency council is unique because it brings all the different majors together, Devagharan said.
The council gives networking opportunities for students to connect with faculty and staff, she said.
Coordinating the committee meetings falls under the duties of Student Body vice president, Kachhla said.
Kachhla reformed the meetings last semester when he started his term in April 2019, he said. The meetings were paused because two vice presidents transitioned in the 2018-2019 academic year.
He said getting feedback and hearing the voice from the Student Body motivated him to start the meetings again.
Students who are not aware of Student Government can contact the constituency council for their college, which Kachhla said plays as a mini-government within the colleges.
"I appreciate that these constituency council members are also really dedicated and passionate about how to be the voice of their colleges," he said.
Kachhla said he hosts one-on-one meetings with members to be more involved with them.
If a member is facing a challenge, Kachhla said he can speak to administrators in their college if they cannot contact them or are afraid.
The meetings occur three times in a semester, with two meetings coming up Feb. 28 and April 3.
@rimal_shambhavi