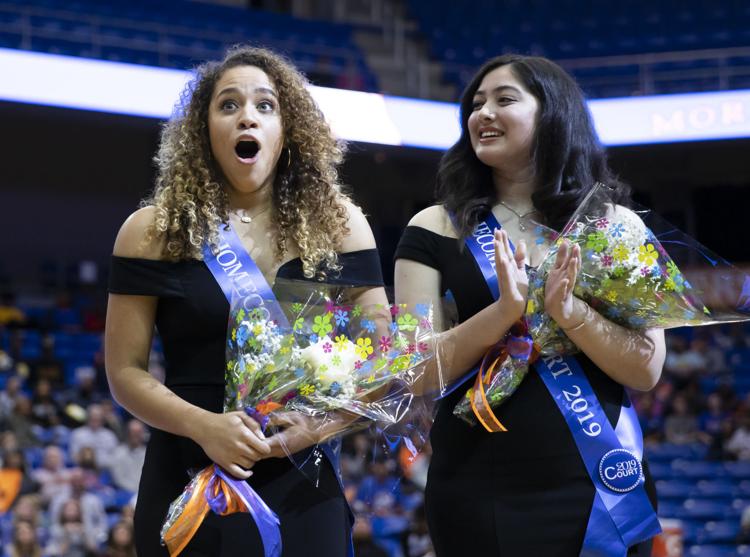 Alumnus Xavier Egan returned for UTA's Homecoming for the first time since graduating in 2011.
He decided to return to celebrate Homecoming and his Alpha Phi Alpha Fraternity, Inc. chapter's 50th anniversary on campus, he said.
On Saturday, various events occurred on campus including the Homecoming Street Festival, Parade and Pep Rally and the coronation of Homecoming king and queen.
"We had a great demographic and a great kind of on-campus life when I stayed but it looks to be a little bit more involved now. A lot more activities around campus," Egan said.
The campus looks different since he attended, he said.
"I was in the [University Center] recently and noticed how different that was even," Egan said. "It was pretty basic when we were here."
During the pep rally, President Vistasp Karbhari said it was wonderful to have staff, faculty, students and, most importantly, alumni, back at UTA.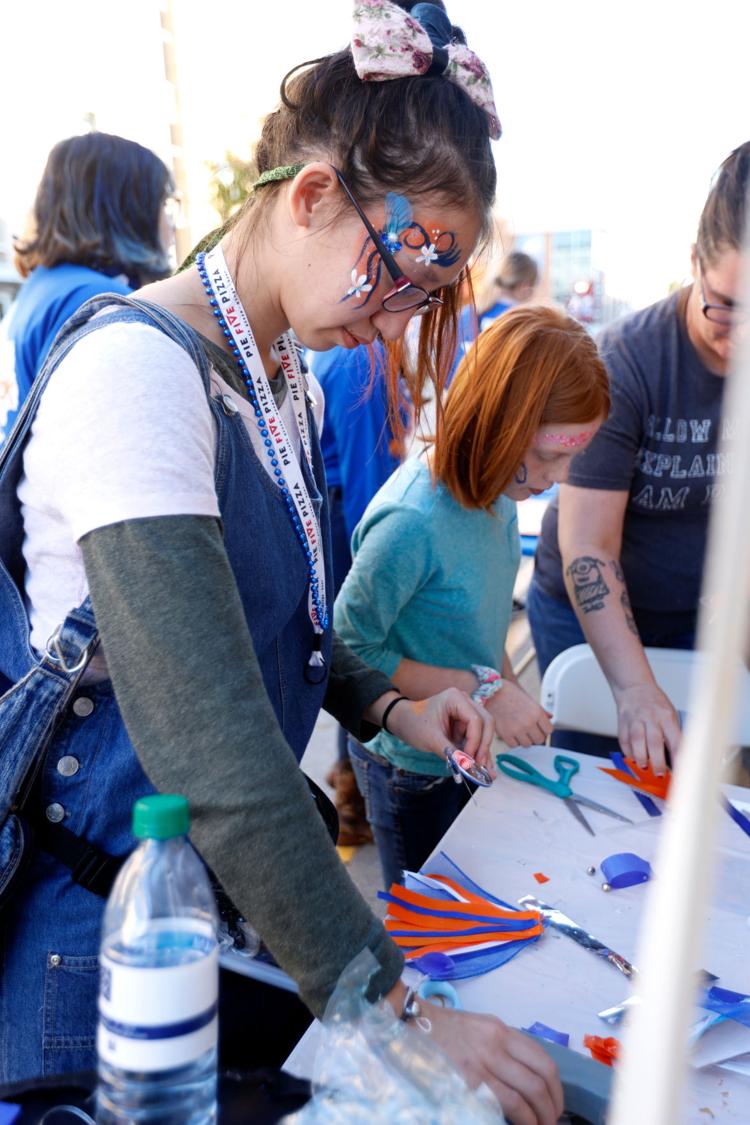 "I'm going to ask you every day that you go out, not just at homecoming, that we do two things: we wear our colors with pride and we Mav up every single day," Karbhari said. "So, every time I see anyone or you see anyone from UTA, what are you going to do? Mav up!"
Different colored masks and capes filled Spaniolo Drive as student organizations and university departments drove themed golf carts for this year's theme of "Superheroes: Not all Mavericks Wear Capes" during the Homecoming Parade.
Each year UTA Ambassadors chooses a theme for the carts and this year they decided with something they were passionate about, Samantha Sorensen, said Student Governance graduate assistant.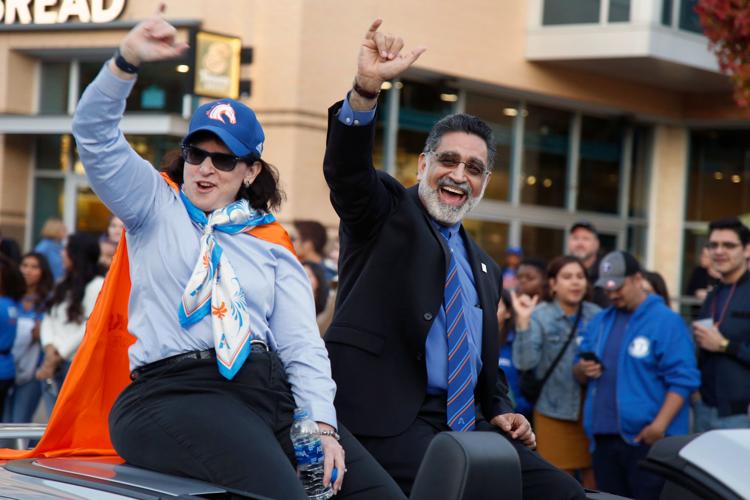 The parade included 72 entries with 38 of those being golf carts, Sorensen said.
The other entries included organizations who walked in the parade, vehicles, professional floats and vehicles who pulled their floats in the parade, Sorensen said.
Different colleges and departments on campus also participated in the parade, as well as, non-campus related organizations and local dignitaries and talents, she said.
"Looking around the parking lot today and looking at all the creativity on each of these floats really represents just who we are and how diverse we are," she said.
Despite only seeing part of the Homecoming parade, Egan said he enjoyed seeing student involvement since it's something that wasn't really a thing when he attended.
"The vision was to make it less of a commuter school and more something that younger students could think about like regular colleges," Egan said. "Clearly they're achieving that."
After the parade and pep rally, the UTA men's basketball game commenced and homecoming king and queen were announced.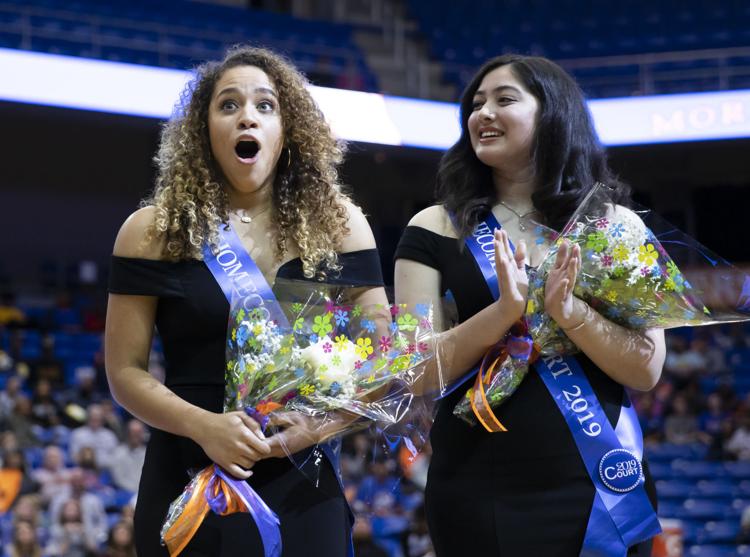 Dylan Hernandez, Mr. UTA and accounting and finance junior, and psychology junior Julia St. John were crowned Homecoming King and Queen during the game.
Hernandez was nervous despite being on the court for a second year, but he said if someone has a passion for something they will always be nervous.
"I have done a lot for this school," he said. "Who knows, maybe, I'll look into student body president [next], but I really want to encourage others to be leaders. I've held my one big position that I need but now it's my turn to try to guide others to do that instead of me taking that position from them."
@Angie_Perez99
Photos: Homecoming brings alumni, students together for spirited celebration
UTA celebrated homecoming this year with a variety of events, from a 5k run early in the morning, to men and women's basketball games, a parade, and the crowning of Homecoming king and queen. 
The parade was superhero-themed and titled "Superheroes: Not All Mavericks Wear Capes."
Dylan Hernandez, Mr. UTA accounting and finance junior, and psychology junior Julia St. John were crowned as Homecoming king and queen during halftime at the men's basketball Homecoming game.