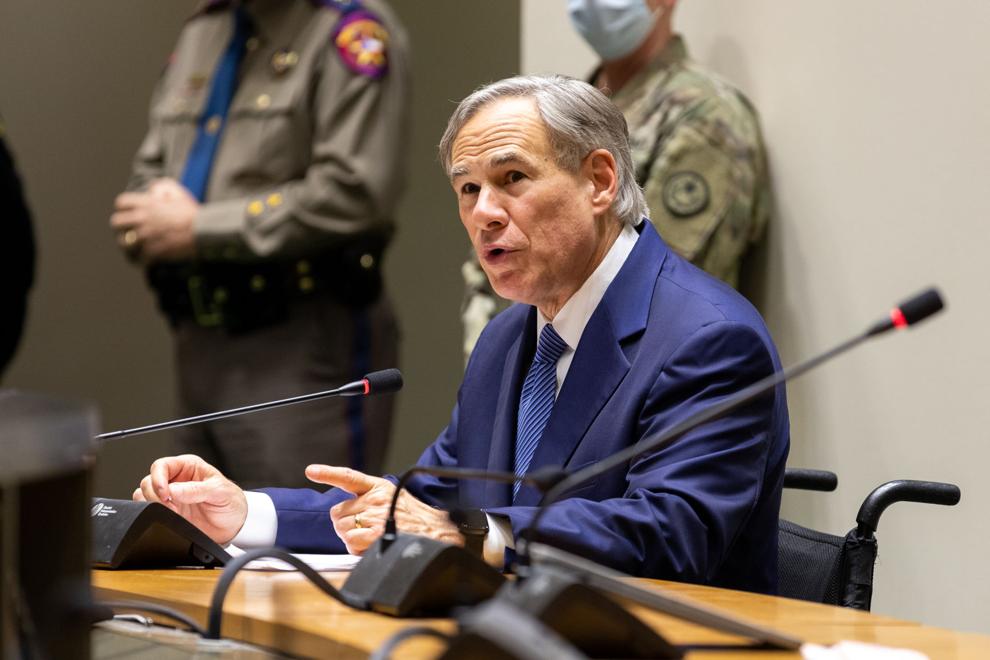 Gov. Greg Abbott signed several bills and announced the construction of a border wall for Texas this week.
Here's an overview of what has been established this week.
Gun Control
Abbott signed House Bill 1927 on Wednesday, allowing Texans to possess handguns without a licence or training starting Sept. 1.
The bill would make it legal for people who are at least 21 to carry a handgun while not on their own property. The bill would also remove the requirement to carry specifically in a shoulder or belt holster.
The governor also signed six other gun control-related bills. These include prohibiting any government entity from contracting with a business that discriminates against a firearm and ammunition business or organization, allowing guests to store guns in hotel rooms and preventing the prohibition of selling firearms and ammunition.
Other bills included protecting Texas from federal gun regulations and repealing the criminal offense of manufacturing, transporting or repairing a firearm silencer.
Critical Race Theory
Abbott signed House Bill 3979 on Wednesday, relating to how Texas teachers can talk about current events and America's history of racism in the classroom.
The bill aims to limit the teaching of critical race theory, a theoretical mode that examines race and racism across dominant cultural modes of expression, in K-12 public classrooms. The law goes into effect Sept. 1.
The Texas Border
Abbott held a press conference Wednesday to announce Texas' plan to build a border wall.
The governor stated in a press release the border will slow the influx of unlawful immigrants and restore order in border communities.
Plans were put into motion as Abbott signed letters to the Texas Facilities Commission to hire a project manager and President Joe Biden to return any land taken by the federal government to build the border wall.
During former President Trump's administration, land was taken from Texas with the intention of building a border wall but under the current administration there have been no plans for building a wall at this time.
Abortion
House Bill 1280, signed Wednesday, would prohibit a person from knowingly performing, inducing or attempting an abortion in the event that the U.S. Supreme Court reverses Roe v. Wade, the 1973 case that legalized abortion. The bill would also create a felony criminal offense for violating the prohibition.
The offense would take effect only 30 days after the U.S. Supreme Court overturns Roe vs. Wade or passes an amendment allowing states to ban the procedure. The bill would take effect on Sept. 1.
Abbott has already signed the heartbeat bill, a bill that prohibits abortions as early as six weeks and will go into effect in September.
@MandyHuynh12