About 2,500 COVID-19 test kits arrived in Arlington on Wednesday, Gov. Greg Abbott said at a press conference held in the city.
The conference, which included Mayor Jeff Williams and Tarrant County Judge Glen Whitley, comes after Arlington resident Patrick James died Sunday before health officials confirmed him to have COVID-19 Tuesday. According to a previous Shorthorn article, James resided at the Texas Masonic Retirement Center in Arlington along with his wife.
James, who marked the first COVID-19 related death in North Texas, was hospitalized on March 12 and tested for the coronavirus the following Saturday, Whitley said. James also represented the second localized spread case of COVID-19 and is one of nine reported cases in the county.
As a response, everyone at the Texas Masonic Retirement Center and everyone who may have come in contact with James will be tested, Abbott said. The center will also now have increased visitation restrictions and infection control procedures.
"In the aftermath of something like this, not knowing who in that center may be exposed to COVID-19, it is essential that those infection controlled procedures be put into place immediately," he said.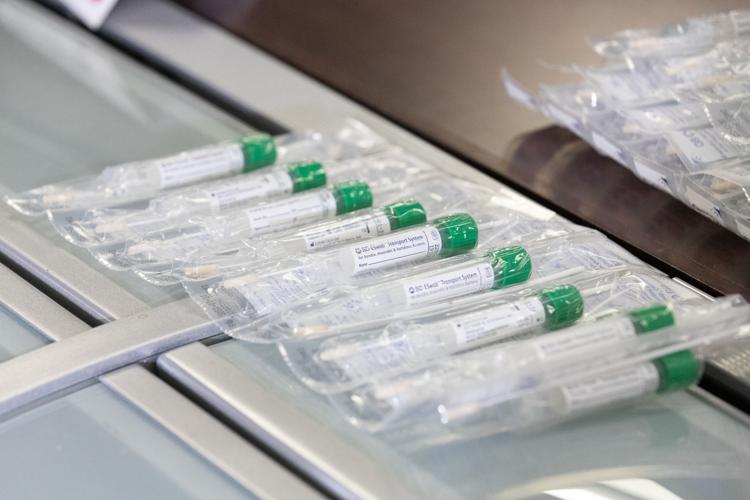 Texas currently has 83 confirmed COVID-19 cases across 23 counties, with three deaths, Abbott said. More than 1,900 people are being monitored for the possibility of having the disease.
By the end of the week, Texas will have the capability to test between 15,000 to 25,000 people a week, Abbott said.
John Hellerstedt, Texas Department of State Health Services commissioner, said officials are expanding testing capabilities and criteria; however, they will continue to look for those with symptoms and at-risk factors when administering tests.
"We simply can't test people who don't have symptoms," he said. "It's not a good use of that resource, no matter how plentiful that resource may be."
Texas has enough hospital beds and resources to take care of people who contract the disease or need the medical support, Abbott said. While in communication with CEOs of hospital systems in Texas, he said he hopes to nail down the exact number of beds available by this week.
Abbott said he will make an announcement Thursday regarding further measures to prevent the spread of the COVID-19 in response to the increasing cases and deaths. The announcement will include updates regarding the closing of bars and other restrictions.
Williams said if anyone in Arlington is experiencing symptoms, they can call the Tarrant County coronavirus hotline at 817-248-6299.
@Spencerbrewer10