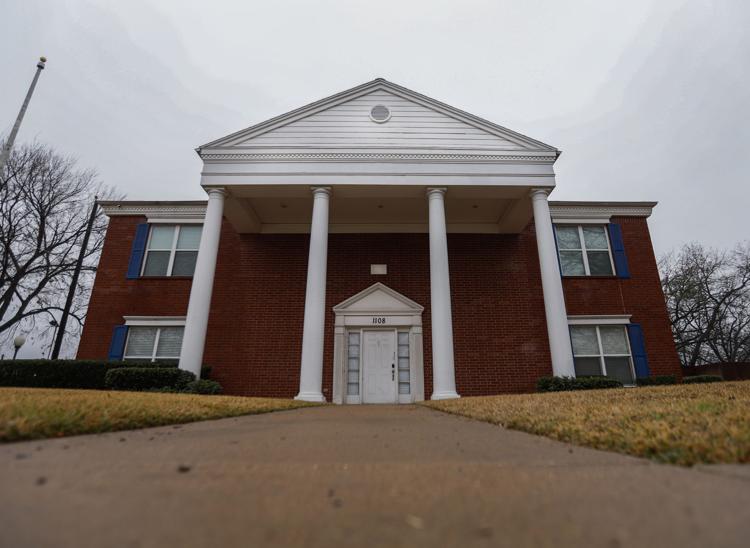 A former student is suing UTA's Sigma Chi chapter and three of its fraternity members for over $1 million after a hazing incident in March 2019 that led to his hospitalization and later withdrawal from UTA, according to the lawsuit.
Roc Riner and his attorney, T Nguyen, are also suing Sigma Chi Corporation and its Risk Management Foundation, according to the lawsuit. The three former UTA fraternity members named in the lawsuit are Alejandro Santana, Lucas Thomason and Travis Willis.
The lawsuit claims that Sigma Chi Corporation, its Risk Management Foundation and UTA's Sigma Chi chapter were negligent and failed to create and enforce policies or adequately train fraternity members to prevent hazing.
The lawsuit also states that Santana, Thomason and Willis encouraged, directed, and attempted to aid and participate in the hazing incident against Riner. Santana was the pledge class adviser.
UTA is not named in the lawsuit, so the university has no comment, university spokesperson Joe Carpenter said in an email.
Riner transferred to UTA in spring 2019 and was a fraternity pledge to UTA's Sigma Chi chapter. According to the lawsuit, on March 25, 2019, around 7:30 p.m., Santana, Thomason, Willis and an unnamed Sigma Chi alumnus hazed Riner at Thomason's house.
Riner was blindfolded and his phone was taken away from him, the lawsuit stated. He was then forced to move furniture, recite literature, drink beer and liquor and complete exercises for several hours, the lawsuit stated.
Riner and three other pledges were then taken to the Sigma Chi fraternity house on Greek Row Drive, the lawsuit states. Riner was led upstairs to be blindfolded again and forced to dance while others sprayed him with water and yelled into his face for about an hour.
Riner was then taken outside and hazed with more than 30 people present, according to the lawsuit. He was forced to get on his knees and drink about three-quarters of a 750ml bottle of Honey Jack liquor. Riner blacked out but was later told that he drank the rest of the bottle.
According to the lawsuit, Riner was hospitalized with alcohol poisoning with a blood-alcohol level of .45%, which is almost six times the legal driving limit. In Texas, a person is considered intoxicated if the alcohol concentration is .08% or more, according to the Texas Department of Transportation.
Since the incident, Nguyen said Riner has recovered physically but is still recovering mentally and emotionally.
Nguyen said Riner wanted to be part of Greek life not only to network but also to make friends. He trusted the fraternity members to take care of him.
"He did whatever it was that they wanted him to do, and apparently they did not care," she said.
UTA's Sigma Chi chapter was previously put on social probation October 2013 through May 2014, according to records obtained by The Shorthorn.
In May 2019, the Sigma Chi International Fraternity suspended its UTA chapter indefinitely, according to a previous Shorthorn article.
The executive committee of the Sigma Chi International Fraternity voted to suspend the university chapter after it repeatedly violated the fraternity's alcohol policies and for its members' failure to comply with the Preparation for Brotherhood pledge program, according to a press release.
University officials suspended UTA's Sigma Chi chapter as well in May 2019 until May 2024.
UTA suspended Greek life social activities a week after Riner's alleged hazing incident to review and establish new guidelines, citing multiple sexual assault, hazing and alcohol abuse cases that were reported in the three years prior.
Greek life was allowed to continue its normal activities in August 2019, and chapters had to meet the new guidelines set by the university, including a limit to the number of events that can involve alcohol, according to a previous Shorthorn article.
With the lawsuit, Nguyen said she wants the Greek culture to change because while Greek life is great for networking and making friends, it needs to happen safely for those that want to join.
"I just hope that the system itself — the Sigma Chi system — would change their ways to make it so that there are safeguards in place," she said.
@Brian_L8
Sigma Chi, Alejandro Santana, Lucas Thomason, Travis Willis and the Risk Management Foundation didn't respond by publication time.