Protesters marched through Arlington on Tuesday for the second night in a row in response to the death of George Floyd in police custody.
In the days following Floyd's death, protests erupted nationwide and locally in Dallas, Fort Worth and Arlington. Each demonstration demanded justice for Floyd and others victimized by police brutality.
The Shorthorn spoke to students, alumni and an Arlington resident about their thoughts and experiences on the second night of protests in the city.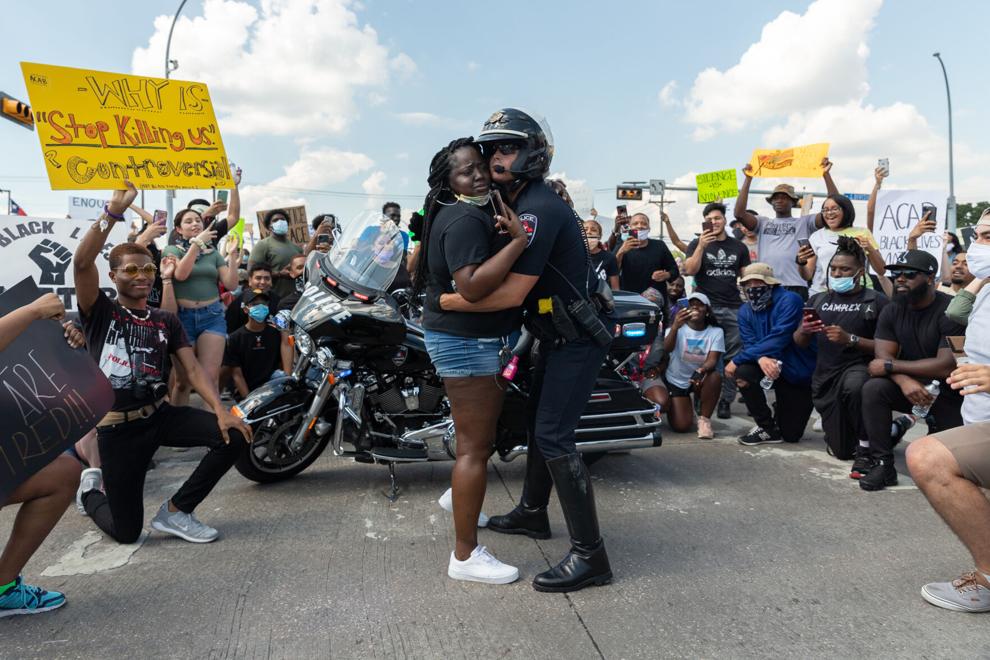 Olivia Smith | Arlington resident
Smith, left, was on the front lines of the march near Cooper and Division streets, when Arlington Police officer William Bill took a knee after the crowd encouraged him to do so. When the officer stood up, Smith walked toward the man and gave him a hug.
Smith said she could see the sincerity in his eyes and knew it was genuine.
"He understood what we were there for," Smith said.
The peaceful exchange with the officer is what Smith said the movement wants: unity and equality.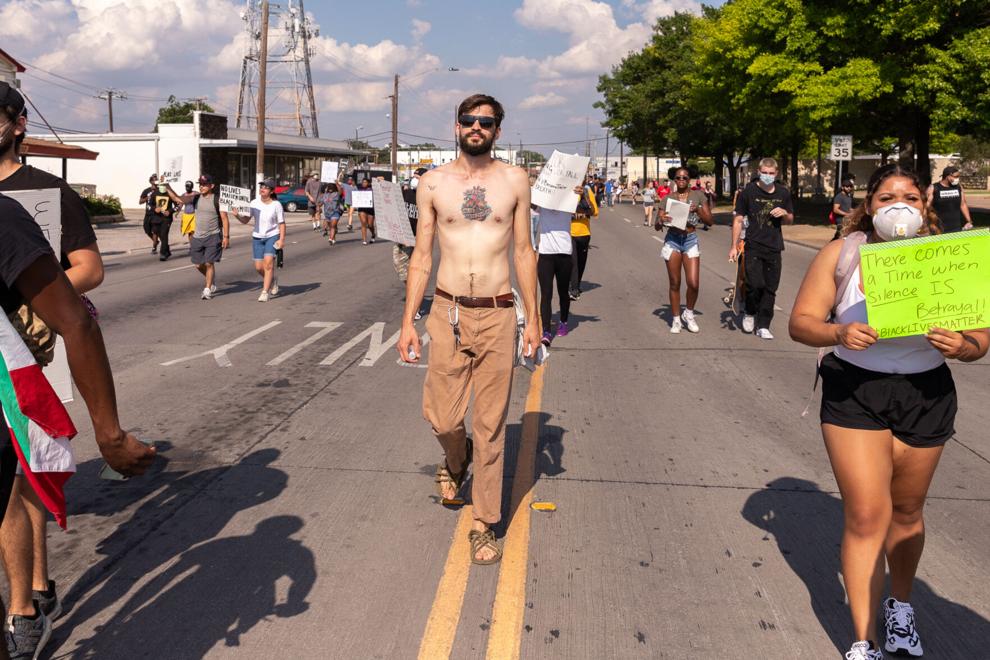 Nolan Bishop | Glassblowing senior
The death of Floyd filled Bishop, center, with sadness, but he said it wasn't his emotions that motivated him to come out to the march. Bishop said it was what the black community needed.
"It's heart-wrenching to see someone have not only their rights, but their lives stolen," he said.
One way for people to help in the fight against police brutality is to have the hard conversations, Bishop said. He said he feels not enough people are having real conversations with an open heart and mind.
"It's not about you or the person you're talking to," Bishop said. "It's about what we can do to change it."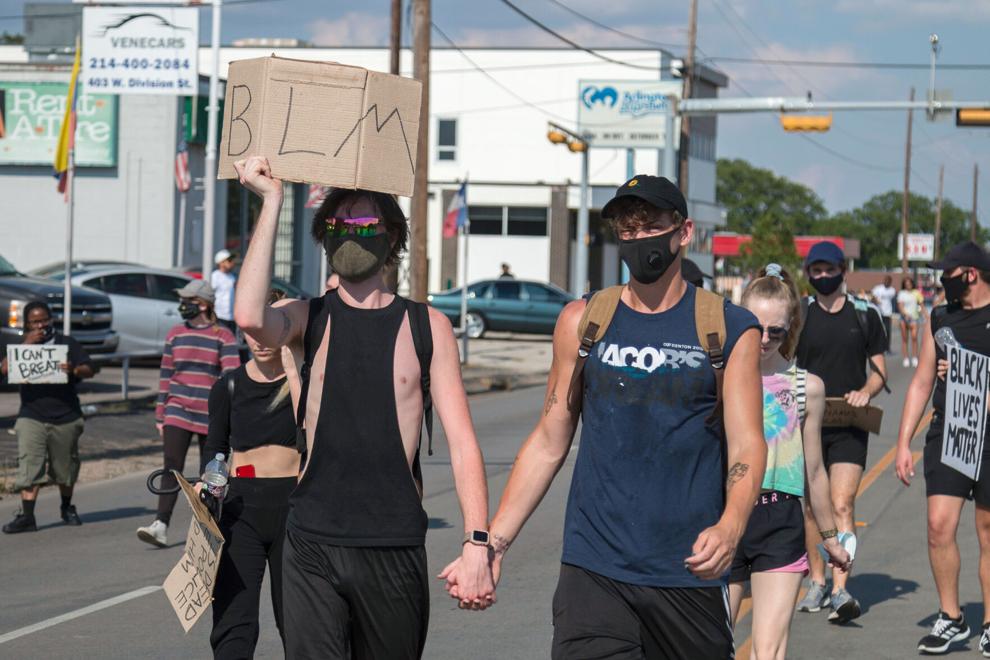 Malan Messemore | UTA alumnus
Messemore, right, said he currently lives in Dallas, where protests have been ongoing regularly since Friday. Unable to attend the protests in Dallas over the weekend, Messemore said he came to Arlington to support the message of the Black Lives Matter movement.
"Black lives matter, and I feel like there is no argument against that," he said. "Still, people seem to have a 'but' whenever you say that."
Dillian Frelow | UTA alumnus
Frelow said he was scrolling on Instagram when he saw a promotion for today's protest. He assembled six friends to join him, and they all made signs to bring to the march.
"I wanted my sign to be the invitation to everyone who was sitting on the sidelines and recording or watching the protest that's going on around the world through their TV screens," Frelow said. "I want them to join us, to join the fight with us."
For Frelow, the fight has multiple meanings. He said that as a black man, he's found that even when running simple errands he worries about being harmed for the color of his skin.
"This fight is especially for black people, but this fight is for everyone to attend," Frelow said. "I encourage everyone who believes in what's right and who believes in kindness and believes in loving another human being and seeing their heart first before the pigmentation of their skin."
Christian Scott | Psychology senior
Scott, center, attended recent protests in Austin before joining the Arlington protest. Scott was drawn to the protest today because the demonstration took place in his community.
"The best way to gain support is to show support," he said.
Scott believes in leading by example, and he said right now, it looks like the right time and place to do so.
People are too comfortable with police brutality and acts of racism, he said. Until he sees a change begin to happen, he plans to continue protesting.
@megancardona_
@shaydougie
@peytonnorth
@elias_valverde