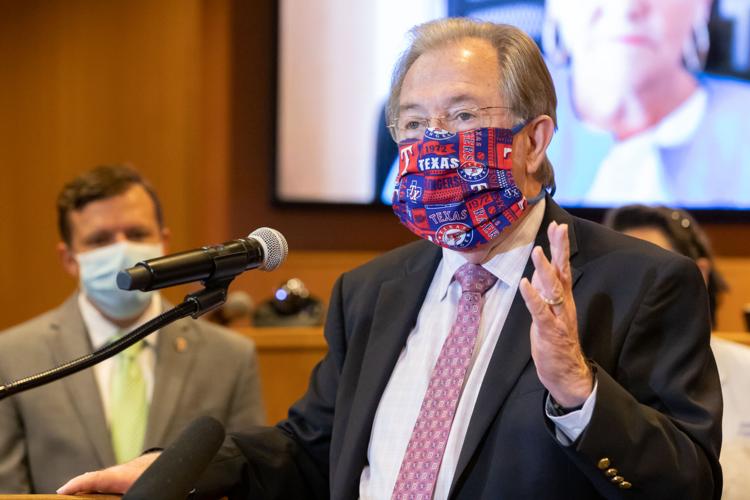 Starting Friday, face masks will be required in all Tarrant County businesses to minimize the spread of COVID-19, County Judge Glen Whitley announced Thursday.
The ordinance will go into effect at 6 p.m. Friday and run through 6 a.m. Aug. 3.
"We're going to require that all of the employees, as well as all of the visitors, wear masks," Whitley said.
Failure to do so within five calendar days following the effective date may result in a fine not to exceed $1,000 for each violation, according to the order.
As of Thursday, Tarrant County has surpassed 10,000 positive cases of COVID-19 and is nearing 10,400, Whitley said. Over the past two weeks, 3,556 new cases have been reported.
"In just the last two weeks, we have seen a 52% increase in the number of COVID-positive cases," he said.
While cases and hospitalizations continue to rise throughout the state, Gov. Greg Abbott also announced Thursday that any further phases to reopen Texas will be paused temporarily.
Abbott enacted phase three of his plan to reopen Texas on June 3. Under that phase, all restaurants and businesses were allowed to operate at 50% capacity. Businesses that opened during previous phases can still operate as of now.
When dining out, Whitley said customers must wear a mask at all times, including in the restroom. Customers may remove their masks when seated at a table.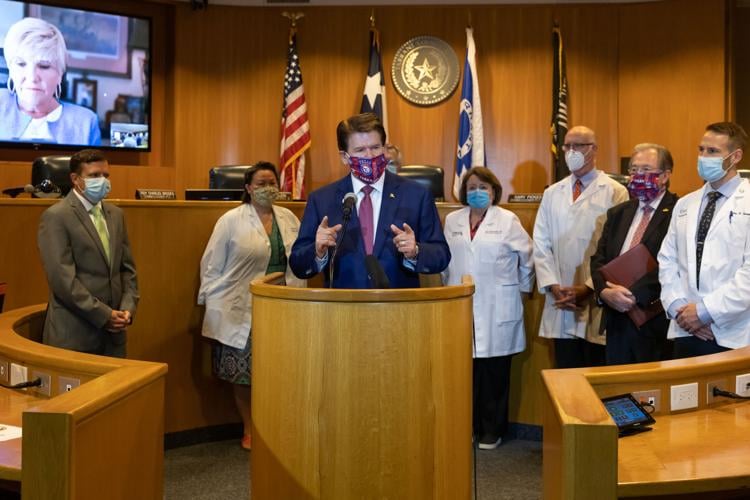 Arlington Mayor Jeff Williams was present at Thursday's press conference and emphasized the need for face coverings.
"Do we want to go back to stay-at-home? Do we want our businesses to close? No," Williams said. "Do we want to require masks? No, we don't want to, but we have to."
He added that the community must come together to fight COVID-19.
"Let's get our lives back," he said. "Let's continue this fight against the virus, and let's do it the Tarrant County way."
Fort Worth Mayor Betsy Price closed out the press conference by saying masks must be worn to get the economy back on track.
"It's not comfortable, it's not cool, but COVID is not comfortable or not cool either," she said.
@nanavedia