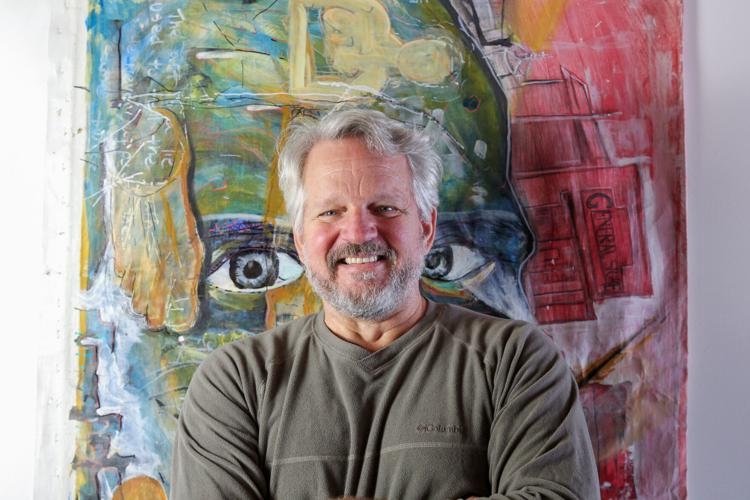 Newly launched Create Arlington is establishing a community workspace downtown for people to work on business startups and creative projects outside their home.
Located on 308 W. Main St., the mid-century modern space equipped with Wi-Fi has drafting tables, couches, easels and multimedia equipment for members to use. Large windows facing the street allow natural light to filter in.
Founder and co-owner Mark Joeckel said the space has a workshop atmosphere focused on visual artists and collaboration. Entrepreneurs who join can also pitch their business startup ideas and get funding through Create Arlington.
Joeckel said he's been working on the project for the last four months. While he's had the plan for years, there had never been an opportunity to roll it out until now.
Previously the general manager at Arlington Music Hall, Joeckel would typically see Arlington artists and musicians go to Fort Worth or Dallas because there wasn't a place to incubate their talents and ideas.
From the beginning, Joeckel's desire was to have the location in Arlington. After struggling to find the ideal spot, he was close to signing a lease in north Fort Worth when the space downtown became available.
The Create Arlington workspace provides a place in the city for artists and entrepreneurs to work. Joeckel said people still working from home may experience fatigue and could be looking for an alternative environment.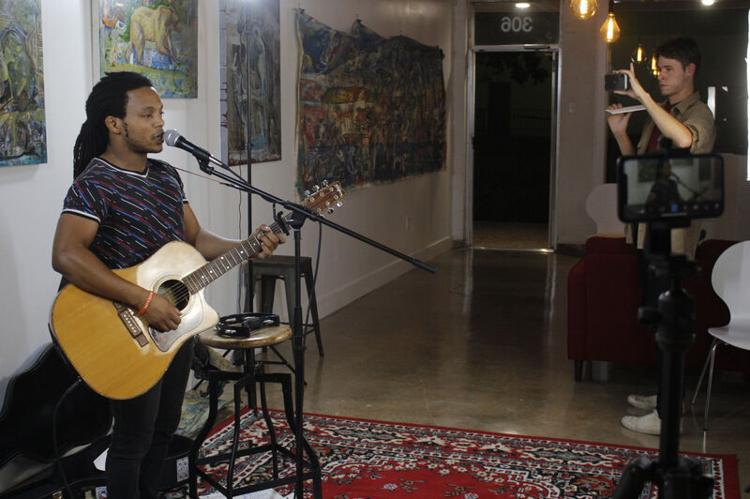 "We have a printer there and, of course, always have coffee, so you have this place that really becomes your office without it being your home office," he said.
The downtown location opened for free tours Monday with enough space for 25 members, half of what it could have if not for the pandemic. Its official opening date is Oct. 1.
Membership applications are open with a choice of shared space, a dedicated desk or easel, or an individual studio space. Student rates are available for UTA and TCC students, along with a standard membership.
While nothing is official, Joeckel said in the future they hope to work with UTA and their Center for Entrepreneurship and Economic Innovation to offer a startup location for entrepreneurs.
The center's engagement with external partners is still in the early stages, interim director Kimberly Mayer said in a statement. The center's goal is to foster a supportive atmosphere for faculty and students as they innovate and commercialize new technologies and companies.
To achieve this vision, the center will look to engage with partners throughout North Texas to develop opportunities and resources for students, Mayer said.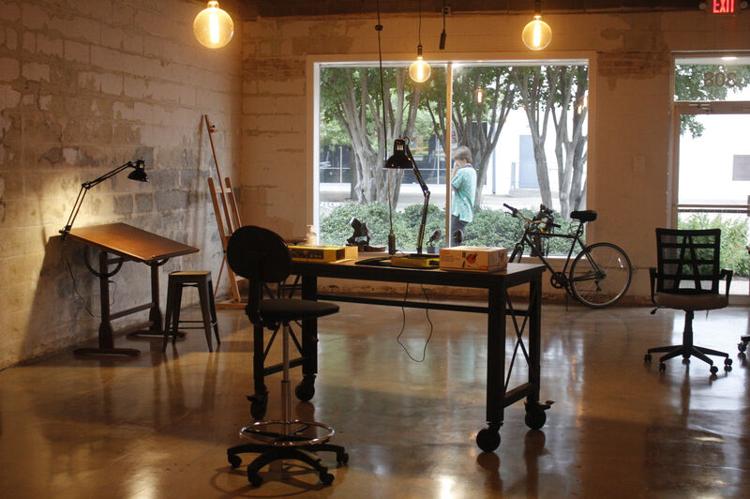 History senior Christian Joeckel co-owns Create Arlington with his dad, Mark Joeckel, and said working with UTA could be a great opportunity. With the workspace's close proximity to the campus, Create Arlington could offer entrepreneurial students an area for growth.
Christian Joeckel will oversee any livestream and video production for Create Arlington. He'll be able to assist in setting up equipment for members who want to learn about or participate in video projects.
He said Mark Joeckel has always had a community-focused mind-set. The idea to open the downtown workspace finally came to fruition in the middle of a global pandemic, which Christian Joeckel called both a blessing and a curse.
@megancardona_