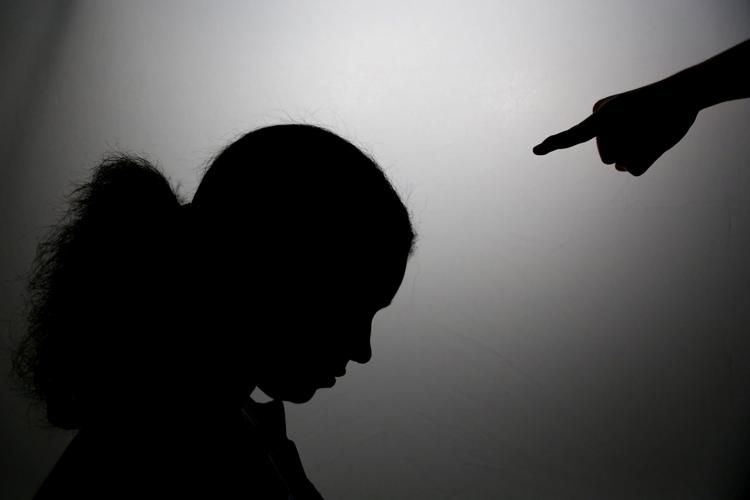 Editor's note: This story contains language about domestic violence that may be triggering.
Domestic violence severity is increasing in Tarrant County because of the COVID-19 pandemic, with two domestic violence-related murders already happening during this time, said Kathryn Jacob, SafeHaven of Tarrant County president and CEO.
The fear is that the pandemic will cause intimate partner homicide to increase this year, she said.
SafeHaven is a nonprofit dedicated to ending domestic violence that operates in Tarrant County. It provides multiple services, including a domestic violence shelter and hotline.
While the number of hotline calls has not increased during the stay-at-home order, the severity of the calls has increased dramatically, Jacob said. An alarming portion of hotline callers are reporting extreme violence, including strangulation and use of weapons, she said.
"We heard about an offender who tied up a victim for days at a time and would repeatedly put his gun in her mouth," Jacob said.
Now that the stay-at-home order has been lifted, Jacob said the violence may gradually fall. However, because so many offenders are given bond to avoid overcrowding jails, a lot of victims are still in danger, she said.
"Once offenders are in jail, many victims are able to find places to stay with family or friends," Jacob said. "But when an offender is out on bond, shelter is often the only safe option."
Jacob believes that until the bond issues are addressed, a lot of domestic abuse survivors will still need emergency shelters such as SafeHaven.
Additionally, the number of hotline calls has begun to fluctuate. The average number of calls a day is about 65, but some days it gets up to 93, Jacob said.
She believes the number of hotline calls and domestic violence survivors seeking shelter hasn't consistently increased during this time because victims are stuck at home with their abusers. This means they're unable to safely call the hotline or seek shelter, she said.
Gloria Terry, Texas Council on Family Violence CEO, said the situation in Tarrant County is mirrored across Texas.
"If there was already abuse happening in the home, if there [were] already the telltale signs of violence in the home, [COVID-19] is just going to escalate those," Terry said.
The National Domestic Violence Hotline hasn't experienced an increase in calls as well, likely because the domestic violence survivors are around their abusers more, according to the organization. However, data shows that after a disaster like an earthquake or hurricane, calls increase because things go back to a sense of normalcy.
Terry said data from Hurricane Harvey shows that domestic violence becomes more severe during a catastrophe. Stressors related to disasters such as economic or safety concerns lead to more violence, she said.
"All of those [stressors] are the perfect storm," Terry said.
About 4,449 survivors have contacted the hotline, citing COVID-19 as a condition they're dealing with, according to information provided by the organization on April 27. Abuse related to COVID-19 could include threatening to put the victim on the street or forcing them to wash their hands excessively.
Taking the first step to contact the hotline shows how strong and resourceful survivors are, and it's something the hotline recommends as long as it's safe.
The best thing friends and family can do in these situations is support the survivor and contact the hotline themselves, according to the organization.
Rachel Voth Schrag, assistant professor in the School of Social Work, said the pandemic has caused domestic violence survivors to lose the ability to deescalate abuse situations and seek outside resources. Voth Schrag has studied domestic violence for 15 years.
If there is extreme violence in a relationship, such as strangulation or use of a weapon, the chances of a homicide occuring increase dramatically, Voth Schrag said. While it has always been a problem, she believes the number of intimate partner homicides will increase during the quarantine.
Social connection is a huge protective factor for domestic abuse survivors, Voth Schrag said. When the stay-at-home order was in effect, survivors couldn't contact friends and family to escape abusers.
Additionally, seeking shelter at a place like SafeHaven could be perceived as a risk by survivors who fear they might contact the virus, she said.
"You're not only then thinking about the risk of leaving an abusive partner and what that might do to escalate violence, but you're thinking about putting yourself and potentially your children at risk of exposure to [the] coronavirus," Voth Schrag said.
The Women's Center of Tarrant County houses several departments helping women who have survived sexual violence. Departments include employment solutions, general counseling and rape crisis and victim services.
One of the things the rape crisis and victim services department does is accompany someone getting a sexual assualt exam, said Alisha Byerly, assistant director of crisis services. However, with COVID-19, victim advocates can't accompany people getting these tests.
"It's been really difficult because there's still people going to get exams, there's still sexual assault happening," she said. "Just because the world's kind of on a weird pause or like a weird spot, stuff still happens."
While the center is able to contact hospitals and clients, Byerly said services are still heavily human interaction-based.
"Our world has been kinda turned upside down," she said. "We're so used to kind of working directly with people that we've had to really shift what we've done, but we're trying the best we can."
Many organizations have taken this opportunity to bring resources to those in need of them. Voth Schrag said her hope is that COVID-19 will teach experts and service providers new ways to contact and assist domestic violence survivors.
"Even if there is an additional wave of social distancing in the future, we've learned some stuff, and we'll be able to continue to learn things," she said.
@spencerbrewer10
@bjgarcia27