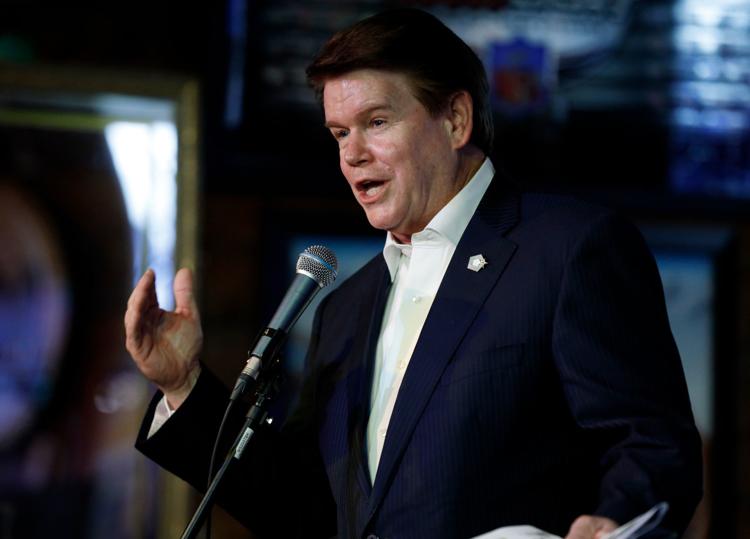 The city of Arlington announced a local state of disaster in response to the coronavirus outbreak Friday, according to a city news release.
The disaster declaration will go into effect at 12:01 a.m. Saturday and will last seven days unless the city council extends it, according to the declaration signed by Mayor Jeff Williams.
This comes after the World Health Organization classified the coronavirus outbreak, known as COVID-19, a pandemic Wednesday and Tarrant County reported two presumptive positive cases of COVID-19 on Friday. Dallas County has reported nine presumptive positive cases as of Friday.
Williams said in an address to the community that there will likely be a growing number of cases in Tarrant County, and some of them may occur in Arlington. However, he said he is confident in the city's Office of Emergency Management's preparedness in addressing those likely cases.
The declaration was signed after Tarrant and Dallas counties declared a local state of disaster, Gov. Greg Abbott declared a state disaster for all Texas counties, and President Donald Trump declared the coronavirus outbreak a national emergency.
"It's going to take all of us to make sure we put the public health and safety of our community above everything else," Williams said in an address to the community.
This declaration allows the city to adopt rules to ensure public health, which includes quarantine rules to protect its citizens against transmissible person-to-person diseases. It also activates the City of Arlington Emergency Management Plan, which is how the city prepares for, responds to and performs its emergency response functions during times of natural or man-made emergencies, according to the city of Arlington website.
The city recommends any public or private gatherings of 250 or more people in a single indoor or enclosed outdoor location be canceled until further notice.
"Arlington will strengthen its collaborative effort with Tarrant County, the State of Texas and the federal government as we try to reduce the possibility of exposure to the virus, mitigate the risk and promote the health and safety of Arlington's residents," stated the release.
Soon after, it was announced that all Arlington Public Libraries will be closed from March 16 to March 30, according to an Arlington Public Library news release. Book drops will remain open for returned items throughout all seven library locations, and fines can be paid online or in person once all library locations are back in service.
The city also announced the closure of select park facilities starting Monday, and they will remain closed until at least March 31. More info on the parks being closed can be found here.
Earlier in the day, Arlington Independent School District closed all of its 78 campuses until March 30 to slow the spread of COVID-19, according to a previous Shorthorn article.
UTA also announced Thursday that it extended spring break by one week in response to the coronavirus outbreak. During this time, faculty and staff will work on finalizing plans to transition classes online.
@Brian_L8