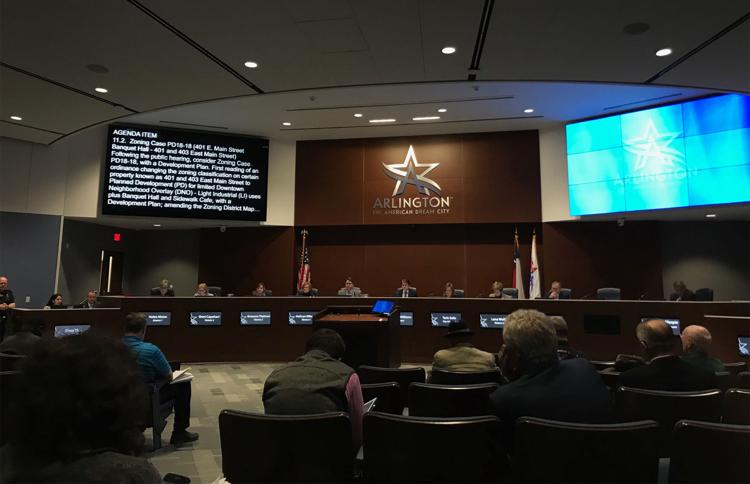 The short-term rental conversation continued at the evening city council meeting Tuesday, after council support for a short-term rental Specific Use Permit process died because of lack of public support.
Discussions with different interested parties led to two proposals and common ground.
Nonprofit advocacy organization Short-Term Accommodations for Residents and Tourism, or START, proposed a registration process for all short-term rentals, while Neighborhood Group, an anti-short-term rental group, proposed short-term rentals in specific zones and zoning districts, said Gincy Thoppil, planning and development services director. Both sides, however, agreed that regulations for short-term rentals need to be adopted.
The Neighborhood Group proposed that short-term rentals in locations be allowed after registering with the city and in multi-family apartments if the landlord provides consent, Thoppil said.
They propose not allowing short-term rentals in single-family zoning districts, except within three zones around the entertainment district and downtown area, she said. The short-term rental homes in single-family zoning districts may be allowed if they register with the city for the Hotel Occupancy Tax and obtain an Operational License.
START proposes using arlingtonpermits.com for registration and forgiving the outstanding Hotel Occupancy Tax for short-term rentals that register within the first 30 days. If in the future a licensing and permitting proposal is made then the registration fee would go toward that process.
Their goal is to improve the operations before city enforcement becomes necessary, Thoppil said. They want to collect data to identify and stop disruptive short-term rental operations in Arlington.
"START, in partnership with the city, wants to proactively engage with potential trouble spots in focused effort to curb disruptive activity," she said. "They also want to see real enforcement consequences for the operators who persistently fail to reverse negative trends."
Council member Roxanne Thalman said she can't support limiting short-term rentals to only the three areas the Neighborhood Group proposes.
"It's restricting the rights of homeowners who want to short-term lease their own homes," she said. "I cannot support restricting to these three districts unless we exempt all owner-occupied [short-term rentals] across the city."
Council member Helen Moise said the issue with short-term rentals is primarily in north Arlington.
"You have no idea who is living next door to you from one weekend to the next. There's an anxiety that comes with that that's difficult to explain," she said. "Those that are living with it in north Arlington, they want to go back to being a neighborhood and not having this kind of activity."
Moise said she continues to support finding a creative solution to put short-term rentals where neighborhoods want them and where they are economically profitable.
Short-term rentals are a heavily-rotated issue that need to reach an agreement, Mayor Jeff Williams said. He encourages input and feedback from residents.
@rocio_mhdz