UT System Chancellor James Milliken visited UTA to see the campus' COVID-19 preparations ahead of the fall semester Monday.
Although he's read every institution's reopening plans, Milliken said UTA's collaboration between faculty and administration impressed him, and it was another reason why he wanted to visit the campus. He had also visited UT-Dallas earlier in the day and UT-El Paso on Thursday.
"It helps to actually visit the place and look around for myself," he said in regard to having a deeper understanding of each university's reopening plans.
Milliken first visited the North Texas Genome Center located inside the Science and Engineering Innovation and Research Building. Florence Haseltine, executive director of health research, walked him through the process of how a COVID-19 test is conducted before giving him a tour of the lab.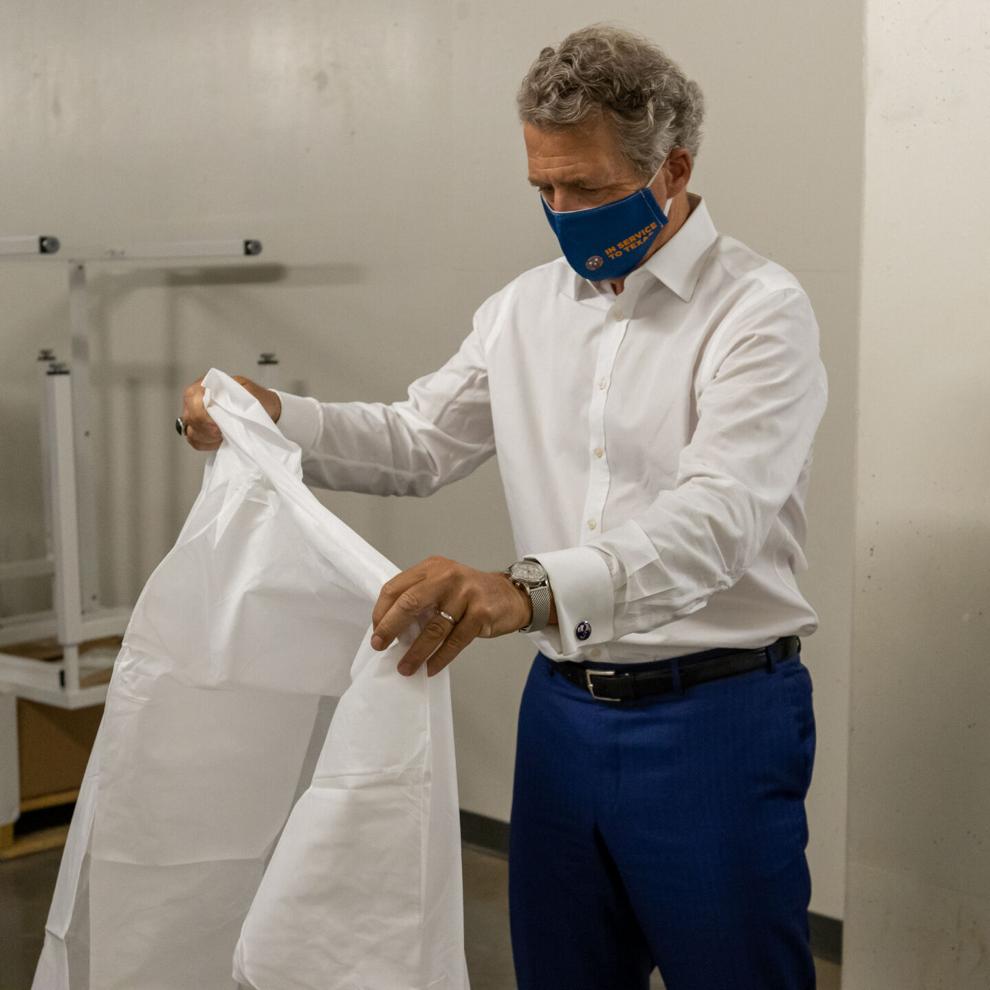 The site serves as a pop-up operation for COVID-19 testing, which can analyze samples within 24 hours, said Dana Jennings, assistant director of Research Communications. On-campus COVID-19 testing is currently available and will continue to be offered throughout the fall semester.
Outside of the SEIR Building, Milliken looked at renderings of the new School of Social Work and Smart Hospital building displayed on poster boards. The new building will be located near the SEIR Building and Pickard Hall.
Construction for the $60 million project is expected to start in February with an estimated completion by December 2022, said John Hall, vice president for Administration and Campus Operations.
Pranesh Aswath, interim provost and vice president of Academic Affairs, led Milliken on a tour of the Central Library, where chairs have been reduced and seating spaced out to promote social distancing. Signage on the floors, desks and chairs indicate where to stand and sit. Plexiglass has been installed at IT help desks and will later be installed on the rest of the student tables.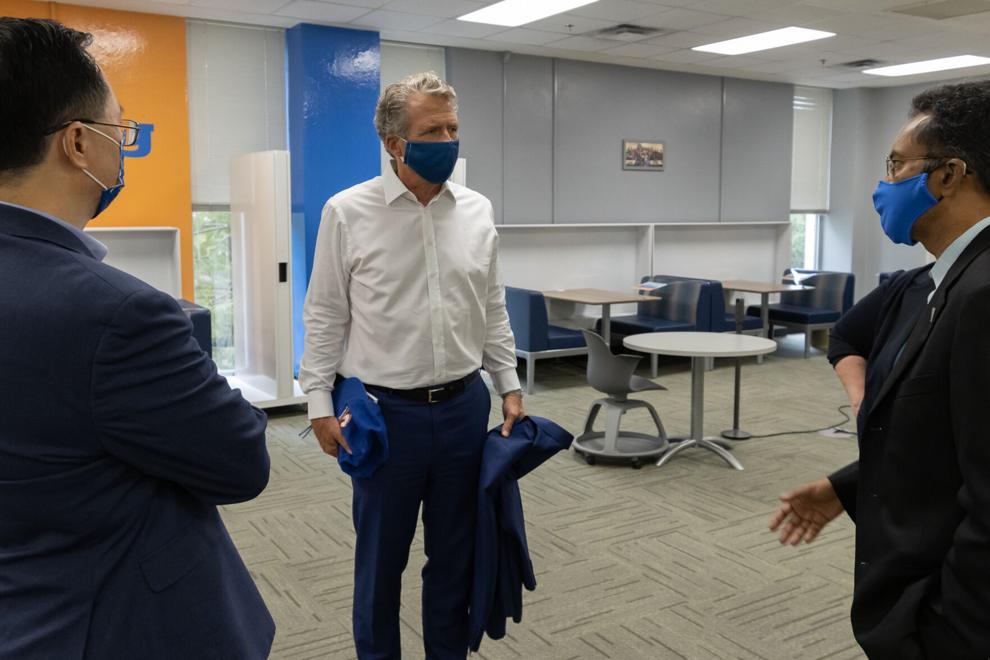 While the third, fourth and fifth floors will be closed to better monitor social distancing, the first, second and basement levels will be open. The UTA Special Collections, located on the sixth floor, can be viewed on a reservation basis.
The University Center was the last stop on Milliken's tour. Lisa Nagy, vice president of Student Affairs, walked him through the dining setup, which included a new Grubhub pick-up station and extended seating in the Palo Duro Lounge and Bluebonnet Ballroom.
Interim President Teik Lim, Hall and Nagy ended the tour at the newly remodeled UC entrance. The entrance featured high ceilings, large windows and bright overhead lighting.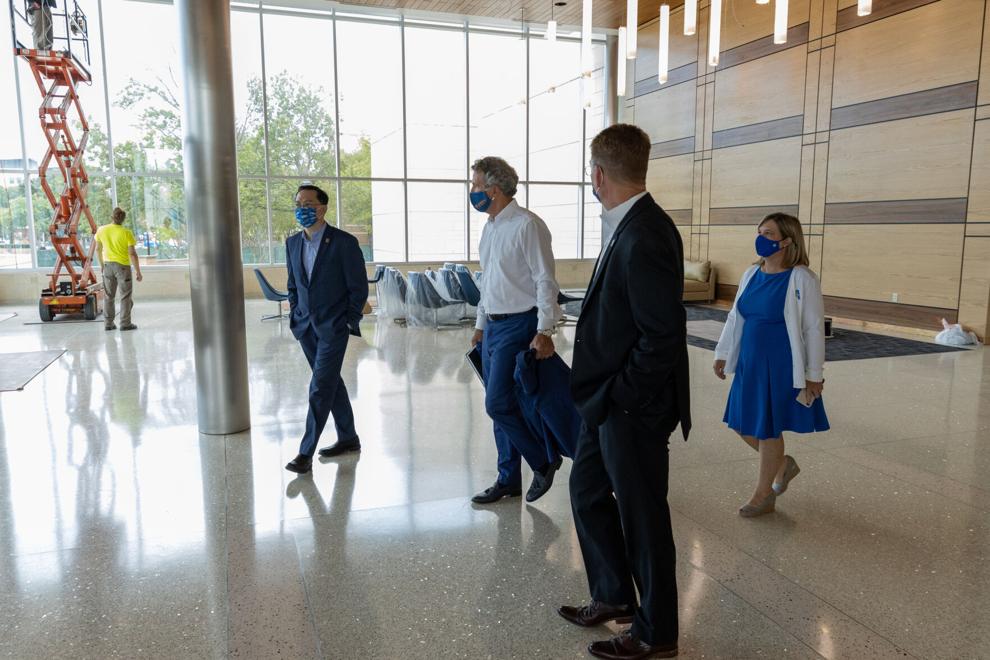 Milliken said navigating the pandemic is one of the top challenges higher education institutions currently face. When reopening campuses, an important aspect guiding the way is advancing students' education, he said.
"It's a big challenge nationally about how we continue to keep students engaged enough that they continue to persist and graduate," Milliken said.
@megancardona_